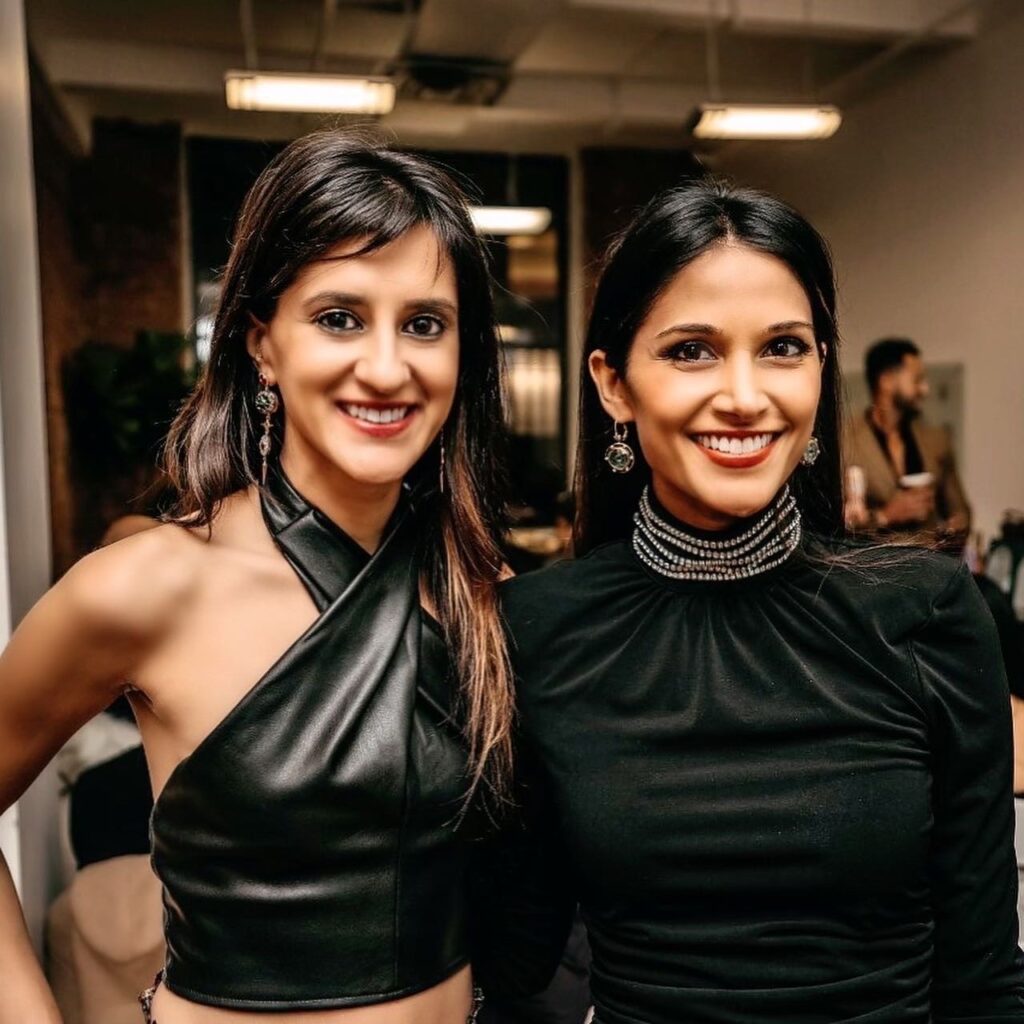 It's the holiday season and you're browsing Netflix, Hulu, HBOMax, flipping through all the holiday movies. The "Family Stone," "Love, Actually," and "A Christmas Story" all sound like classics we've loved growing up, but none of them include any actors or characters who looks like you or identifies with your background and journey. But you watch them anyway.
Two South Asian actresses were tired of watching the same old options and started to wonder when they'd see themselves in a classic holiday movie worth watching year after year. Seven years in the making, "Hot Mess Holiday" is about a finance executive who gets dumped by her boyfriend over the Diwali holiday and chaos ensues. With an all-South-Asian cast, this holiday rom-com you'll be rewatching next year. 
View this post on Instagram
Starring Surina Jindal and Melanie Chandra, and supported by an incredible and talented cast including Punam Patel, Kunal Dudhekar, Nik Dodani, Richa Moorjani, Titus Burgess, Aparna Nancherla, Ravi Patel, Lilly Singh, written by Sameer Gardezi, produced by Kal Penn and directed by Jaffar Mahmood, it is definitely what South Asian representation in the diaspora is craving as we enter the age of brown Hollywood. 
"It's a rom-com for our friendship," she sums up with a laugh, "It's so beautiful to finally put something out there that says 'females first!' where — despite how partners, location, work issues (or a diamond heist) can test a friendship — the friendship sticks," Jindal said for an interview with The Hindu.
Before the film's release took place on Comedy Central on December 11, I had a chance to interview Jindal and Chandra on BrownGirlMag's Instagram LIVE, which you can catch below.
View this post on Instagram
We also had the chance to co-host a watch party for the film with our attorney, Shermin Lakha from LVLUP Legal, in New York City. The co-leads Jindal and Chandra joined the guests in attendance for an in-person Q&A — hosted by Indian Matchmaking's breakout star Aparna Shewakramani. A shameless plug for our event's sponsor Moi —fine, timeless handcrafted jewelry made in India by the husband-wife duo Puja and Kunal, who want you to wear their practical, wearable, and functional pieces every day. 
Excited to share details about their filmmaking journey, the actor-producer duo chatted in great detail about the realities and struggles of landing roles in Hollywood and making a movie that took many years to make with lots of no's and roadblocks. Ending on a more positive note, they hope this is just one of many South Asian-led productions, and regardless of how hard it was to pursue, it was worth making, especially considering the all-star brown cast it featured, for whom the co-leads were grateful for. 
View this post on Instagram
The movie moves at a pretty fast pace, it is a tight 90 minutes in which a lot happens. I really enjoyed the zany cast of exaggerated but typical people in most desi friend circles. We see fun some cameos by Ravi and Nancherla playing that one friend we all have who is a bit…too connected to the culture. We run into Moorjani's character, who plays the dance-team-mean-girl to perfection (we've all been there at some point!). We watch Jindal's character desperately trying to avoid passive-aggressive aunties (something we've all failed at, at least once). Dudhekar embodies the 'nice-guy-finishes-last" we've all either friend-zoned or been at one point in our lives. Penn is a gem at playing an overstated version of himself, with some really funny tongue-in-cheek dialogue (softly poking fun at himself). Poonam was probably my most favorite character, a perfectly flanderized version of a Real Housewife. Overall the movie doesn't take itself too seriously, and you can sense the cast is having fun playing these characters, and with each other. 
On a final note, and one that is most imperative to highlight, the movie shows how important friendships are in our journey through the volatility and unexpectedness of life. And more importantly, that our friends don't have to be exactly like us. Jindal's free-spirited and unmoored character is the perfect balance to Chandra's Type-A one (and vice-versa). In a complex world, all we have are the people around us who show us new and different ways to live, and help us find balance — and eventually, ourselves. From a more production-based perspective, in a world where minority women are often told there is only one seat at the table, Jindal and Chandra shine as a duo, and I am here for it. 
View this post on Instagram
The stories about the immigrant struggle, classism and racism, identity-formation and the power of acceptance are vital to the truths of who we are. While South Asian immigrant (and 0.5 gen, first-gen, second-gen) stories are necessary, they have for too long been the only story told about the South Asian community. What I loved most about "Hot Mess Holiday" is that it is not a story about South Asians, its plot just happens to include two South Asian women. In that way, it normalizes an atypical plotline for South Asians — that regular things happen to us, too. 
You can watch the full movie on Comedy Central, and connect with Surina and Melanie here.