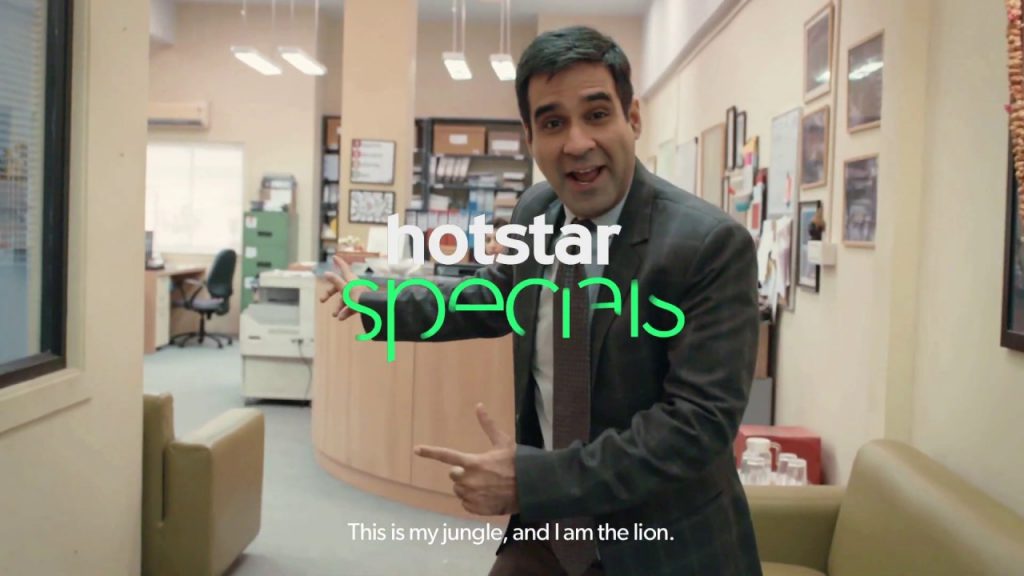 Watch Hostages and other Hotstar Specials on Hotstar — India's largest premium streaming platform that brings you the best of Indian TV shows blockbuster movies, cricket and live news in seven different languages. Learn more about Hotstar's offerings here.
On Friday, June 28 Hotstar released their boldest scripted adaptation to date – an Indian version of The Office. Disturbed? I know I was. Developed by Rajesh Devraj, The Office follows the employees of a small paper company called Wilkins Chawla (Dunder Mifflin) in Faridabad, Haryana (Scranton, PA) and their eccentric boss Jagdeep Chadha (Michael Scott).
Now, before you roll your eyes and say, of course, India copied another Western hit…
You should know that our beloved Dunder Mifflin was not the first of its kind. The first version of The Office was created in the U.K. by Ricky Gervais and Stephen Merchant in 2001 and it should be known that to date there have been over six different versions of the show internationally. The Indian version parallels the U.S. version much more closely than the others. 
Now, don't get me wrong. When I was first asked to review this show, the discomfort consumed me. How is anything supposed to live up to the standard of the American Office? A show that is part of the foundation of my generation's zeitgeist? To curb my bias, I employed the two most brutally honest people I know (who have never watched The Office, period) to help me with my review — my parents. And boy, did they like it.
We loved the nuanced characters.
The Indian Office translates our beloved American characters in a way that feel nuanced rather than forced (yes, Pam's name is Pammi and Angela's name is Anjali — nothing's perfect guys). 
To name a few: Instead of Dwight, we have TP; a conservative nationalist who speaks in chaste Hindi and somehow escalates even the smallest of issues to a national state of emergency, a dig at supporters of the current government in India. Instead of Oscar, we have Rinchin from northeastern India,  Instead of Kevin, we have Kutty a South Indian accountant who is the butt of every madrasi, sambar, and lungi joke in the book. 
We hope that as the series progresses, Jagdeep Chadha grows out of his "trying hard to be Michael Scott" shell and develop similar nuances that make him stand out. But I'd be lying if I said that my dad didn't think he was hilarious and entertaining. 
We want more varied situations.
A standout episode in the first season is episode two, "Diversity Day." It's a very special episode in the U.S. version and I was really interested to see how that concept would be translated in India where diversity in the average Indian workplace is classified by "state" rather than "ethnicity." The episode explores stereotypes within India: ie. Jagdeep assumes that 'Saleem' has several wives. And Jagdeep has a very similar moment with Rinchin as Michael Scott has with Kelly Kapoor when he calls him "Golden Dragon" and cracks other racist jokes at him. We also loved the Navratri episode, the Dangal episode, and that Office Olympics episode which featured "stapler kabaddi." The more specific the conflicts were to being South Asian, the more original and funny we found them. 
What was interesting is that episodes like the one on a sexual harassment workshop and the Chaddies (fka the Dundies) that were translated very similar to its American counterpart were less funny to me but funnier to my parents who didn't have context of the original.
Sayandeep Sengupta
But if I can give you but one reason to give the Hindi rendition of The Office a chance it would be for Amit, our Indian Jim Halpert played by Sayandeep Sengupta. On top of being one of the most beautiful men to grace our planet Earth, Sayandeep really captured the mannerisms, boyish charm, and sarcasm of Jim Halpert in a way that left me swooning. 
We can never forget that the first season of the U.S. The Office was not perfect. The pilot was essentially a carbon copy of the U.K. version and the show didn't find its unique stride until the second season. With that in mind, the Indian version has its flaws but creates a world that I'm curious to see expanded, and can't believe I am saying this, but it should it get a second season! Also, it's definitely a show worth watching with your parents.