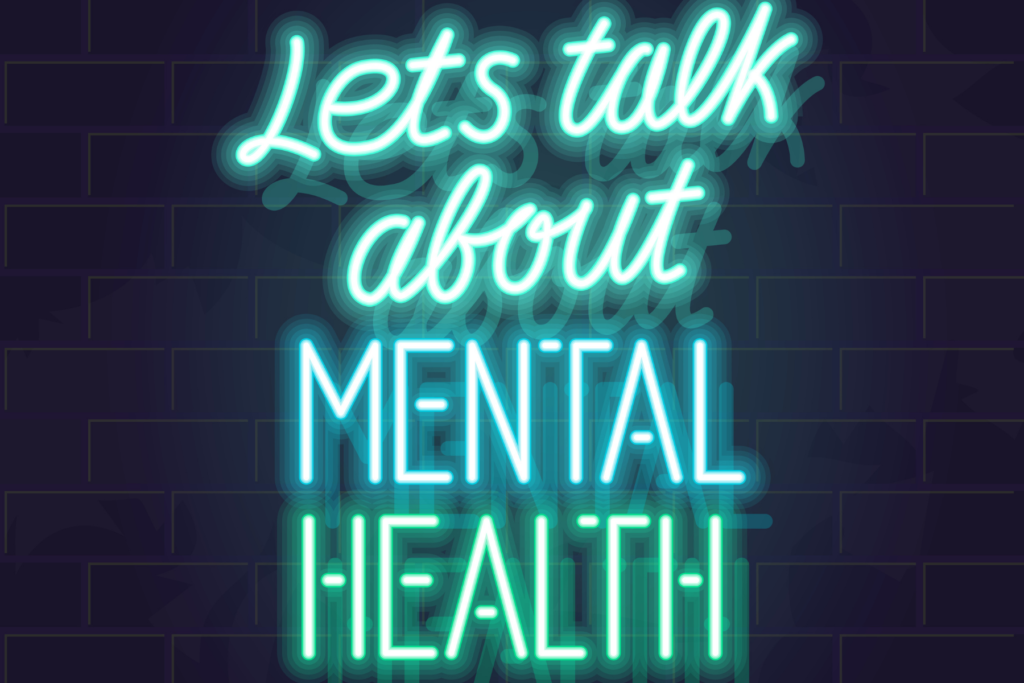 "This is something that is etched into my mind, and till I die, it will remain there." Manoj Kumar, the police officer in charge of the House of Burari case recounts. As I watched the show, I kept wondering, "What was the role of mental health? And how could this have been prevented?"
On June 30, 2018, 11 members of the same family were found hanging from their own ceiling, without any evidence of struggle or coercion. The youngest was only 15 years old and the oldest at 77 years old. When the story broke, it gripped Delhi, India. People were seen climbing rooftops or crowding the streets just to get a glimpse of the scene or gain some kind of insight into the horrific crime. Indian news channels presented every small update on the story, taking viewers down far-fetched rabbit holes such as "tantric" or witch-craft-like behavior. But just as quickly and reverently this case had peaked interest, it faded quickly from mainstream view with the resolution widely unknown and under-appreciated. 
"The House of Burari," a docu-series on Netflix, picks up where mainstream media left off. The show explores a theme not yet looked at repressed mental health issues combined with a patriarchal society that valued secrecy ("Ghar ke baat, ghar me renhi chahyie" — "secrets of the house should stay in the house") that created the perfect storm for this horrendous crime to occur.
While watching the docu-series, descriptions of the family by those who knew them stood out to me. Neighbors described them as religious people who were incredibly generous and kind. The children were described as "sanskari (traditional), intelligent and driven." In all, the Batai family was described as a harmonious Indian family, a family that wouldn't have ever harbored any signs of instability, as their aunt Sujata from Panipat stated, "they were God-like people, don't speculate." However, the Netflix documentary does exactly this. Upon further investigation, over the course of the series, it is revealed that Lalit, the youngest son of the family, suffered from severe mental health issues potentially stemming from traumatic experiences he had had earlier in his life. The docu-series takes an investigative lens to the family dynamics and takes a deep dive into the series of events Lalit was able to orchestrate, creating a cult-like environment in the home that ultimately led to the final mass suicide. Many South Asian families have a fierce need to protect the family unit, which can sometimes be valued above individuality and personal desires. This obligation to create a harmonious front often results in duplicity of the face: the one that they show outside and the one that they show at home. 
What 'House of Burari' does brilliantly is shed an illuminating eye towards society. Why was it when every detail of this case was covered with such intensity and intrigue, the conclusion of the case was so underreported? Has the morbid factor worn off? The recurrent interest in the case three years later makes this less likely. Or was it that the issues this case brought to the surface were too close to home, and raised some uncomfortable questions about the structure of the "ideal" Indian family unit? 
The discomfort with mental health in the Indian community was the seed that allowed the beginnings of the 'House of Burari' case to develop. Mental health is so stigmatized that among adolescents only 29.04 percent correctly identified depression, and schizophrenia/psychosis was only identified up to 1.31 percent of the time. Another study found that a major reason that people do not seek professional help is that they might not recognize symptoms of mental illness, such as low motivation or excessive sleeping, and instead attribute them to laziness. Not being able to identify your own or someone else's mental health issues lead to a high level of untreated mental health disorders, reflected in the high suicide rate in India (15/100,000), which is higher than the world average (10.6/100,000). It is necessary to understand the role of mental health when it comes to family dynamics and general wellness.
Throughout the course of the docu-series, we learn that Lalit had two near-death experiences, one in which he was locked in a burning building left for dead by his employer. The trauma he experienced, coupled with the loss of his father and the overwhelming pressure he felt to provide for his family is believed to have worsened his psychosis. His neighbors and friends noted that a couple of days before the event, Lalit had appeared differently enough that they had even asked the family if he were okay. It is sobering to realize that someone had stepped in or if Lalit had ever gotten treatment, this family might still be here. 
Increasing mental health literacy and awareness is the best way that we can destigmatize these issues in the future. There are a number of organizations that have been working to implement awareness, but true reform will come from a multi-pronged approach including, but not limited to, the media, government programs, education systems, and the private sector. Programs like early intervention programs, which use multidisciplinary teams (psychiatrists, social work, etc.) who can go to people's homes and teach them how to cope with psychosis, have shown to improve outcomes, increase treatment adherence and reduce family burden. School-based interventions that can start as early as pre-K have been linked with decreased aggressive behavior and better social coping skills. 
But even more so than all of these programs, the biggest impact we can have is by looking at perhaps the uncomfortable dynamics closer to home. The silence that came after the conclusion of the case in the media hinted that the issues at the root of the case of the 'House of Burari' are elements that we all deal with in South Asian culture. Unless we actively take a look at the uncomfortable realities of our own homes, we are bound to keep hurting.
But these conversations can be daunting. While more and more people are striving to be more open about mental health or other challenging conversations, the fear of being misunderstood, dismissed, or ignored is very real. If you feel lost about having these conversations, but want to try, here is an article with some very helpful tips about how to get started. If this conversation doesn't go as anticipated, however, realize that it is okay and be proud of yourself for trying. Also realize that while whatever you may be dealing with is very real, some of our family members may have no framework for understanding what you are going through. They might have even experienced some of the same things you are feeling but had also repressed these feelings because they believed that was the expectation. Having patience, low expectations, and honesty may go further than you think. However, of course, you come first and you know yourself the best. If a conversation does not feel productive or is unhealthy or toxic, it is not your job to fix it. You reserve the right to be in charge of your own narrative and your own journey, just because they are family doesn't mean that you should put up with abusive or manipulative behavior. 
If you need mental health or suicide support please reach out to these organizations: