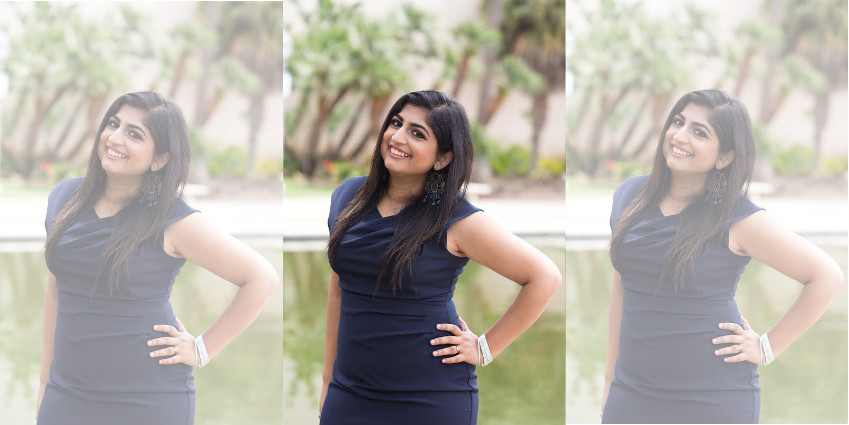 This excerpt of Abiha's story was taken from a blog with permission from the writer and may be found here.
As a young girl growing up in Karachi—the largest city in Pakistan and the business and education epicenter of South Asia—Abiha knew by the time she reached school age that she wanted to change the world.
The daughter of a teacher and a businessman, both young for parenthood but extremely hands-on, Abiha was enrolled in an English private school in the vibrant coastal metropolis and soon outlearned her speaking, reading and writing skills in her mother tongue with an advanced aptitude for the English language.
"I was inquisitive, ambitious, my parent's golden child," Abiha listed her girlhood traits with an unabashed smile on her face—one I'd caught many times since the two of us connected our sophomore year in college—when we met at a Los Feliz Starbucks to catch up last month.
"I realized the power of the pen early on and wrote into Pakistan's leading English newspaper, 'Dawn,' with proposed solutions to social justice issues I heard about on the news and tuned into on the streets of the city," she shared.
One article Abiha wrote arguing that drugs should not be criminalized made it into the "Young World" edition of "Dawn" when she was a preteen. A poem she composed was also published in the well-known outlet, and both occasions called for celebratory spreading of the word (and the pieces) to family and friends across Pakistan and beyond.
Not long after that, Abiha told her dad she wanted to write a book. He spent time charting the chapters out with her and, though the project never came to fruition, he and her mom remained ever-encouraging of their eldest daughter's talent and potential through her school years.
With a passion for international relations, a knack for writing and a commitment to personal excellence and global impact, Abiha had narrowed her desired career path down to two options by the time she reached her early teens: a U.N. ambassador or a CNN correspondent just like Christiane Amanpour. She established her deadline for successfully attaining one of these two careers at age 22.
All was progressing according to Abiha's plan as she moved through ninth grade in Karachi, but everything was about to change for her—everything apart from her high ambitions.
The summer before Abiha's second year of high school, her mom decided to immigrate the family to Washington state. Abiha became one of only 10 students of color in a school of 700.
"I was the token brown girl," she said.
But this drastic shift in environment didn't slow down Abiha's pursuit of her passions. She quickly got involved in the school newspaper, "The Wave," writing opinion pieces with an evolved tone of the dynamic voice she had established in her editorial submissions to "Dawn."
Abiha also spent lots of time with the school's group of avid Francophiles—practicing the French she learned in her elected foreign language class and dreaming of making France the home of the future ambassador or correspondent version of herself.
After the Ivy Leagues, of course.
Abiha's sights were set on either Cornell or Stanford, and all that was standing in her way was the completion of her senior year in Chino Hills—a suburb of Los Angeles where her mom relocated the family after two years in the Pacific Northwest.
Soon after Abiha settled into her new school in California, her guidance counselor informed her that the majority of her academic credits from freshman year in Pakistan didn't transfer over, and that she still had the equivalent of all of junior and senior year left to complete.
"My counselor said there was no way I would be able to graduate on time, but I decided to try anyway," Abiha said.
She spent every weekday evening that fall attending classes at the local community college and every weekend working through an independent study curriculum, in addition to regular school, to recover the credits she had lost in the process of her family's move to the United States.
Abiha also picked up a job at McDonald's to build her savings, and her work ethic impressed the restaurant's management so strongly that they offered her her own management position if she was willing to commit to the role for two years.
In the thick of college application season, with the odds against her and so much on her plate, Abiha took a step back to reassess her plans for her future.
"I had been hit with writer's block since moving to California, and somehow I knew that that meant neither Cornell nor Stanford would be where I ended up," Abiha shared in the unaffected, matter-of-fact tone that comes with distance from once discouraging situations.
She decided community college made the most sense, but a friend convinced her to submit an application to the University of California system just to see what would happen.
"I submitted my UC application at 11:50 p.m. the evening of the deadline date," Abiha shared in wide-eyed wonder ten years after what became a major milestone in her education, career and life as a young woman in America.

"I remember writing the essay portion of the application at around 8 p.m. and sending it to my friend to proofread at 10:30."
That quick decision and action made a dream Abiha wasn't even aware she had—one more important than Ivy League status—come true.
Find out what happens next on Abiha's education and career journey in the United States at A. Jayne Writes.
---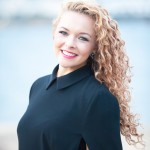 Andrea Landis is a writer and coach who helps women in the first 10 years of their careers get the positions, titles and salaries they deserve through strategic personal storytelling. She is the founder of A. Jayne Writes, a company which celebrates the stories of diverse Millennial women and provides resume, cover letter, interview prep, promotion proposal and personal statement writing, coaching and courses to help them tap into the power of those stories to make the careers they desire and deserve their real-life realities. Abiha and Andrea met while serving in a mentor program for at-risk junior high girls in college and Abiha later became A. Jayne Writes' very first client.