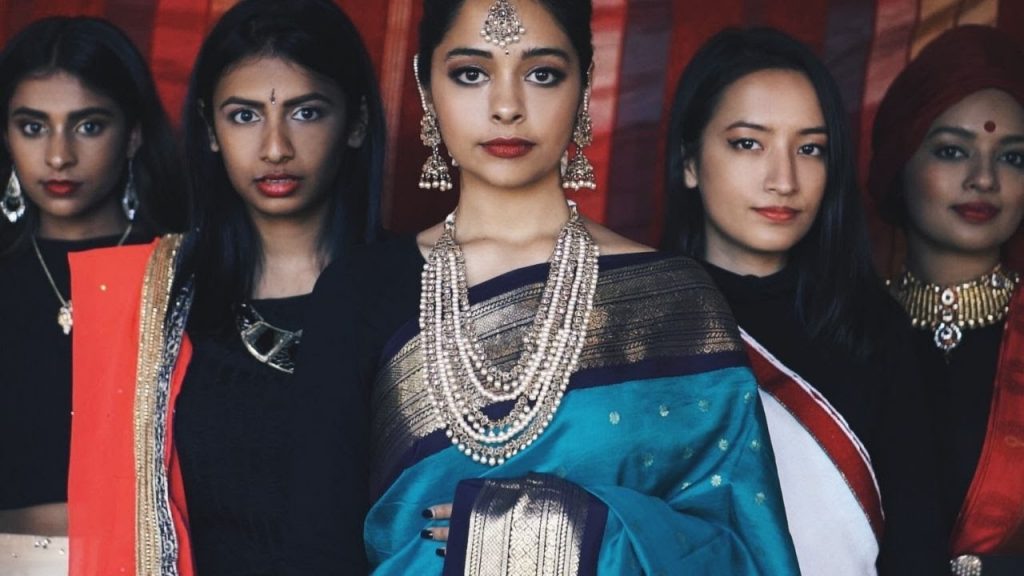 Australia has more to offer than the most beautiful beaches and breathtaking symphonies. Home to wildlife and the best waves, it's also home to singer-songwriter powerhouse Amritha Shakti.
Passionate about gender equality and the "divine feminine energy," she is channeling her multi-hyphenated experiences into each line, and you're going to want to keep her on repeat. She breaks down her journey of career lows, loss of self and how she found her way back to music.
View this post on Instagram
Who is
Am
ritha Shakti?
I'm an Indian-Australian singer-songwriter daughter of first wave Indian immigrants who moved to Australia in the early 90s. I grew up learning South Indian classical music (Carnatic) and eventually fell in love with soul and jazz.

My style now fuses both influences – east and west – and I use my music to speak out about my experiences: from navigating my identity as a first-generation Australian, to building self-love, through to my passion for womxn's rights and South Asian representation.
Where did your moniker come from?
The 'Shakti' part of it came about while I was soul-searching in Bali. I was feeling directionless back home, I needed inspiration and a sense of clarity – so I decided to spend 6 weeks on my own in Bali. I meditated every day, I took alternative therapies, life coaching classes – the whole package – until it hit me one day that I care the most about raising my voice for gender equality. Immediately the word shakti' popped into my mind — it literally means 'divine feminine energy' in Sanskrit, and I thought it was a perfect way to communicate my sense of purpose.
Where is "home?"
I never know how to answer this question! I've moved around a lot recently so my concept of home is completely blurred.

For a long time as I grew up in Australia, I identified more as 'Indian.' When I finally decided to move to India for nine months, I realised that people around me didn't see me as Indian at all, with the way I acted, spoke, behaved.

At the same time, even today, I have fellow Aussies ask me 'but where are you really from?' So where does that leave you?

I know I have a deep love and what I believe is a soul connection to India – and I love Australia too. But I don't identify as anything anymore really. I think home for me now is just whenever I'm feeling at peace, whenever I'm stable within myself and feeling contentment and love.
When did you know music was 'it' for you?
I think I always knew how I felt about music. I started singing when I was four, and I never stopped singing after that. Every day I'd come home from school and listen to Bollywood songs and just sing my heart out. But, as South Asians, we're never really told that we can turn creativity into our career – so the concept of singing full-time literally didn't exist in my mind until perhaps 3-4 years ago. Until then, singing was a private thing for me, a form of healing and meditation.

I only leaped into music properly when my dream to work in international development fell apart—after spending six or seven years working hard for my MBA, interning at some of my dream agencies, and finally moving to India. I realised when I got there that I wasn't making the sort of impact I wanted to make. I started feeling really unfulfilled. After nine months, I came back home to Australia, absolutely crushed, because my dream job in India wasn't what I thought it would be, and my life plan suddenly seemed like it had fallen apart.

I was at the lowest of my low, and that's when music came through for me. One day, after feeling depressed for more than two months, I decided I'd upload a little Bollywood cover onto Youtube. I filmed it and recorded it at home, I looked incredibly awkward, but I put it up anyway. I remember that moment I put it up, something felt magical and so right. So, I followed that feeling, and here we are! It's insane how life can turn out sometimes!
What inspired the traditional attire in your new single "Deserve Me?"
Instagram was the first place I saw South Asians and diverse WOC being represented in such an empowering way. Before this, who did we have to look up to, aspire to be like? As South Asians we never had much of a positive representation in Western media – we had Apu, we had nerdy and socially awkward Raj on Big Bang Theory, and we had Slumdog Millionaire. None of these stories did justice to our cultures, our self-worth and to us as three-dimensional and complex individuals.

We chose to dress up in traditional attire because we had had enough – we wanted to see South Asians, and womxn especially, being represented in a whole, empowered, diverse and beautiful way. The fact that we are all standing there covered head to toe in beautiful South Asian is in itself an act of defiance – and we're hoping that we see more positive representation like this as a result.
View this post on Instagram
What role does your cultural/ethnic origin play for you in music and arts?
It is so important. I've always felt such a deep connection to India – it inspires me beyond belief and is a spiritual home to me. It's a part of me that I am so grateful for. At the same time, growing up in Australia as Indian kids, we acted like we were ashamed of our heritage. We thought it was 'uncool' to flaunt our roots—because we were so afraid of being seen as 'the other.'

Things are changing, but we still have a long way to go. Representing my roots at every step of this music journey is something very intentional and heartfelt for me – I want us to start talking about diversity, I want us to start dealing with the uncomfortable questions around identity and multiculturalism – I want to show up in a way that challenges you to accept me as a fully valid individual just as I am, as a South Asian WOC drenched in her culture.
Were you always attracted to creating visual and audible experiences?
I have a strange response to this one, yes, but those experiences were all solely private and for myself until about three years ago when I decided to 'go public' with my music. I've always treasured music as a deeply personal, soulful experience – something I turned to, to replenish myself. And along with the music, I'd spend hours just imagining different ways of picturising songs I was listening to or singing. So in a weird way, I've been doing this for years and years without realising it, and without putting it out into world.

Creating these experiences for the world becomes harder – suddenly there's fear of judgement, fear of failure, expectations around a certain result. And I think as an artist, there's definitely an interesting process here of going from: 'this is just for me and my soul' to 'oh my god, everyone is listening and I don't know if this is good enough,' back to 'this is for my soul, and for you to hear and interpret however you like.' I'm still figuring that out.
Your three favorite South Asian artists?
This is a hard one, there's so many! I just discovered Taizu — I think he's going to be repping on the global rap scene very soon, he is one talented guy. I also ADORE Sid Sriram for his soul and the way he fuses Carnatic into every song he sings. And I love Rajakumari for her strength and everything she's doing for the culture.
If you had to describe yourself in one word, what would it be?
Driven.
If you could have any superpower, which one and why?
This is a little cliche, but I'd love to be able to fly. Imagine feeling stress or anxiety and being so caught up in your own little world, and then flying all the way up to the clouds and realising how small you really are in the scheme of things. It'd be amazing!
What do you hope for the future of diaspora music?
I hope we see more South Asians and diversity in the global music scene in general, and I hope the next generation does not have to fight so hard to pursue their passion for the arts. For a lot of us, there's the fight to convince our parents and community that what we're doing is worthwhile, and then there's also the fight to be taken seriously in mainstream entertainment as South Asian artists. 
View this post on Instagram
As many diaspora residing individuals, trying to be "enough" of one of our many identities is a challenge we can all relate to. As the future becomes more interracial and multi-ethnic we are able to embrace the parts of ALL the cultures that have raised us and that's beautiful.
Amritha takes bluesy nuances and bridges them with Carnatic vocals that always leave me with little goosebumps around my ears. The visual investment she makes in representation and heritage in her videos is evident and captivating.
I should say something millenial-esque about her like "don't sleep on her" but really, don't sleep on her.