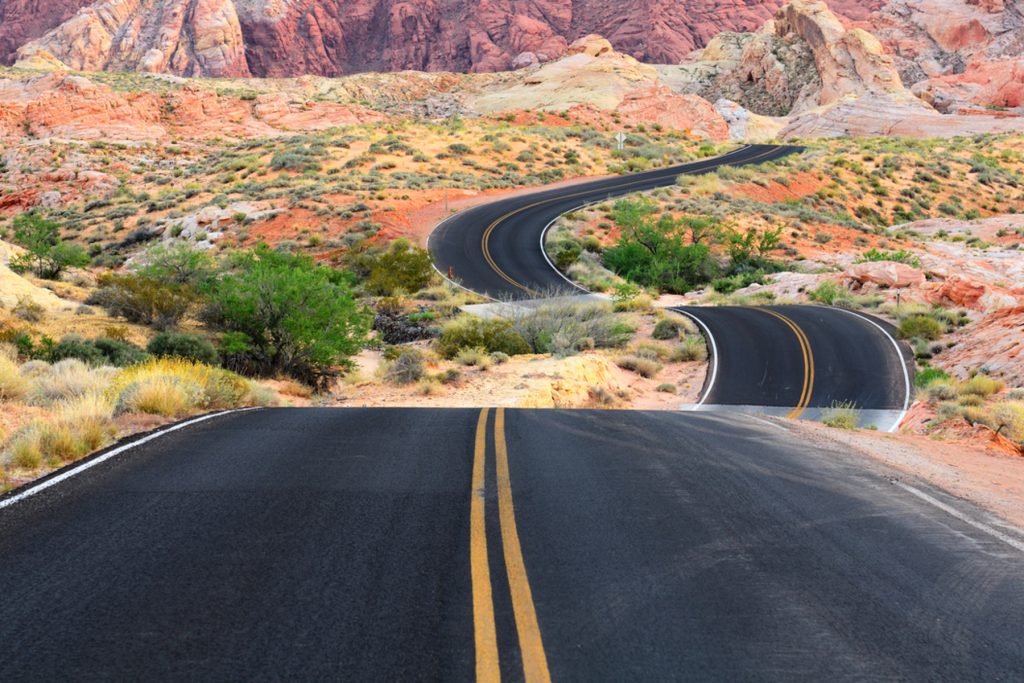 I have heard endless stories of my Brown friends complaining that their parents never want to go on vacation besides back to the homeland. On the slight chance that they do they say, "Most of our time is spent trying to find a desi restaurant to eat after the pre-packed sandwiches have run out.''
I guess I got lucky then.
When I was six years old, my dad decided to start a project to take my sister and me to all 50 U.S. state capitals before I graduated high school. You will have to listen to yet another immigration story to understand why.  
My dad came to New York City in 1989 at the age of 17 with his mother. He only had 20 dollars, but put himself through college, got a job as a computer engineer, and there you go. The American dream was achieved, right? Not for him. The way he put it:
"When I left India, I knew I wasn't going back. We are American now, beta."
This narrative was opposite to the one that the uncles in our social circles always portrayed. It often seemed like politics back home was more important than grappling with the concept of being American.
At first, my dad's statement served as an explanation for why we had a giant US flag on our front porch. I now realize that it really meant that he was on a search for his American identity just as much as I was.
So, we literally went searching. 
Our first trip was to Denver, Colorado. I don't remember much of this trip except for my sister and me in fluffy skirts and pink sunglasses while hiking in the Rocky Mountains. Everything after that felt like all my summers mushed together until we were at our 49th state capital—Honolulu, Hawaii. 
I can't pick out my best memories in any particular order but, there are some wild ones I believe are worth sharing.
After a week of pasta and tacos on our way to Wyoming, we were in dire need of daal and sabzi. That's when God blessed us with a Punjabi truck stop a few miles into Nebraska. I distinctly recall cricket on the T.V. and fresh rotis on the stove. Small talk with the Sardaar Ji who owned the gas station revealed that it was designed for thousands of Punjabi-American truck drivers who we watched load their trucks with stacks of food to last them till California.
My family had quickly learned that when we did get Indian food to order extra for lunch the next day. We had stopped for dinner in North Dakota and found that the owners had gone to my cousin's high school in Indiana, of course. The next day we pulled over on the side of the highway a few minutes from the South Dakota border and popped open our trunk to enjoy our meal. We were interrupted by a giant greyhound with beat red eyes staring us down ready to fight us for our saag paneer. And yet another stereotype was proven true because we left our suitcases on the side of the road, jumped over our seats, locked the doors, and sat frozen. My mom recited prayers loudly as the dog circled our car and moments later, it was running back to the farmhouse it had come from and we zoomed away seconds after.
The Midwest is only a fraction of where interesting things have happened to us because since that trip, we've seen bears in Montana, been parasailing in California, climbed Native American pueblos in Colorado and so much more.
Somehow, driving through some random patch of plains made me realize the depth of my brown skin beyond its color. Wherever we went, we met another brown person and felt connected to them. Not just because we looked the same but because we knew in our own corners of the US we were going through the same thing. We talked to brown restaurant owners, National Park visitors, even people at the grocery store. We even asked typical questions like "What part of India are you from?" and made connections that felt cringe-worthy at the moment. So what, though? At least being brown gave me a reason to relate to complete strangers; something my white friends would never experience.
I was supposed to graduate high school on the 4th of June, 2020. But the COVID-19 pandemic stopped our plans to go to our last state capital – Juneau, Alaska.
As for my Dad and me, I don't know if either of us ever found our American identity, but I do know that his wild 'All American' project made me blessed to be brown.
---
The opinions expressed by the writer of this piece, and those providing comments thereon (collectively, the "Writers"), are theirs alone and do not necessarily reflect the opinions of Brown Girl Magazine, Inc., or any of its employees, directors, officers, affiliates, or assigns (collectively, "BGM"). BGM is not responsible for the accuracy of any of the information supplied by the Writers. It is not the intention of Brown Girl Magazine to malign any religion, ethnic group, club, organization, company, or individual. If you have a complaint about this content, please email us at Staff@0mq.349.myftpupload.com. This post is subject to our Terms of Use and Privacy Policy. If you'd like to submit a guest post, please follow the guidelines we've set forth here.