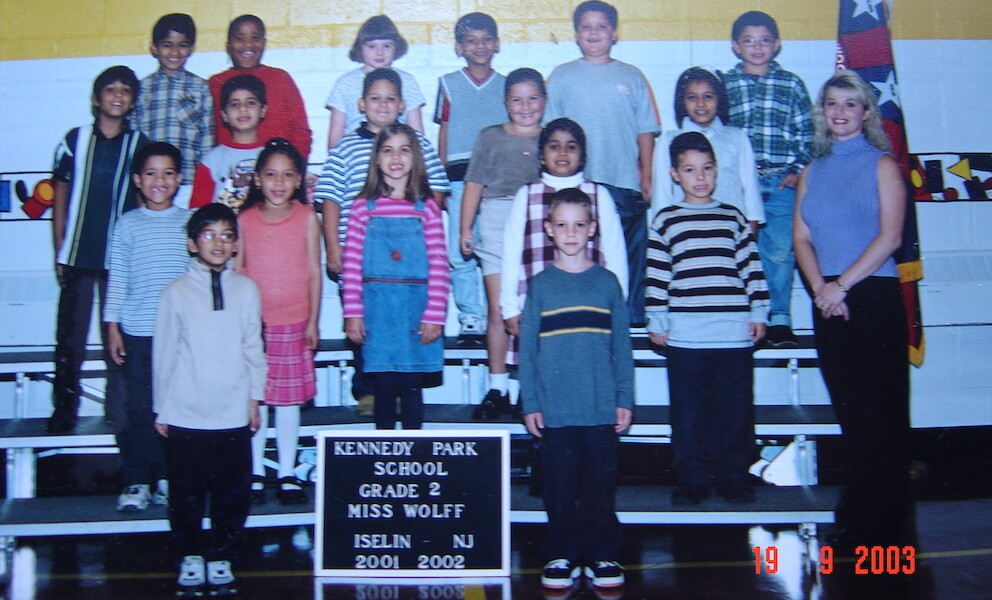 The weekends during elementary school were always the same. My dad would drive my mom and me out to Edison, N.J. and park the car in the cramped parking lot in front of Sona Jewelers. It wasn't very far—maybe just 15 minutes down the main road. But as soon as we hung left out of Green Hollow Drive, I always knew where we were going. If we were out to eat, we'd usually swing through the Shalimar for some savory biryani and lamb curry. I was a bigger fan of Indian street food and would push my parents to take me to Bombay Spice for their pani puri. The crunch of the fried flatbread and tang of the tamarind chutney is still unmatched to any of those from restaurants I've tried since. If the occasion was auspicious, we'd buy kaju katli or peda from Sukhadia's. And no matter what, every Saturday my mom would drag me to Subzi Mandi Cash and Carry for groceries. I can still walk the aisle in my mind. First, we'd get okra, eggplant, and other vegetables for dinner. Then some bakarwadi and chakli to snack on in between meals. And of course, ginger and lemongrass for chai every day.
View this post on Instagram
As a kid in elementary school, I knew that strip of restaurants and shops as Oak Tree Road. Today, it's gained a grander title: Little India. I didn't realize it then, but my upbringing in that special corner of New Jersey was more important in shaping my identity as an American than I could've imagined.
When the Immigration Act of 1965 passed, it opened the floodgates for South Asian immigrants. Edison, in particular, saw an uptick in Indian immigrants, who moved in, lured by low-cost housing and good school systems. While the construction of new malls in the surrounding areas was taking off, Oak Tree Road was shuttering local businesses. In pursuit of The American Dream, scrappy neighborhood Indian residents saw the opportunity to open their own storefronts.
For a time, Oak Tree Road had only 10 or so Indian-owned businesses and restaurants. Business owners initially faced racial discrimination from locals but doubled down on their investment. Today, Oak Tree Road boasts an almost otherworldly showcase of South Asian culture, with more than 400 South Asian businesses to choose from. It has hosted New Jersey's first Navratri festival, offers niche Indo-Chinese flavors from Kolkata in their restaurants, and its base of New Jersey has one of the largest Indian immigrant populations.
In mid-2000, my family and I became some of those immigrants. My father, a consultant by profession, worked wherever he was needed. We moved out of India and spent a few years in Tokyo before landing in Fremont, Calif. After just a few months in the Bay Area, my father secured a stable job in Iselin, one town over from Edison, so we packed up and moved again. Even back then, I remember seeing South Asian faces and signs everywhere. All of my friends were brown. My mother's friends were all brown, too. We would celebrate with fireworks for both Diwali and July Fourth. And as I weaved through aunties and uncles clanging shopping carts at Subzi Mandi on the weekends, or paused to listen to the tantalizing sizzle of rice batter as the cooks prepped hot dosas at Bombay Spice, I'd briefly forget that I was in America.
It was only until years later, after I moved to an upper-middle-class town in Connecticut, that I felt the weight of being an "outsider." Suddenly, I was only one of two brown students in the majority white classroom. There were no South Asian businesses nearby. My peers didn't even know what cricket was—I think I called it "our version of baseball."
But the sweet taste of sugar cane juice and delectable bite of a Bombay Chaat House samosa in the summer never left me. It was the first time I consciously realized that when I was in New Jersey, I was always surrounded by South Asian culture. My culture. And the older I get, the more I realize that Oak Tree Road is a manifestation of the American Dream.
This is the quintessential American immigrant story. Just like Chinatown and Little Italy, Little India is the story of how Indian immigrants pulled themselves up from their bootstraps and wrote their own destiny. They preserved their South Asian roots while embracing American business practices. They even reinvested in their own community with things like a neighborhood bank offering low-interest loans to fellow South Asian businessmen. Now, there are dozens of Little India neighborhoods spread across the country, from Pioneer Boulevard in Los Angeles and Devon Avenue in Chicago to Hillcroft Avenue in Houston. There's even another enclave in New Jersey dubbed India Square.
Oak Tree Road ingrained an idea in me that I couldn't articulate until recently: visibility. At a time when "home" was very much on the other side of the world, we, as Indians—as desis, and as South Asians, by large—planted roots in a new land and cemented our position as Americans for generations to come. We become successful. We evolved from more than just the stereotype of doctors and engineers. We became entrepreneurs.
We became dreamers.
Like most people in this country, I take the time in July to reflect on what it means to be an American. And every time, my mind comes back to one place—Oak Tree Road. Little India.