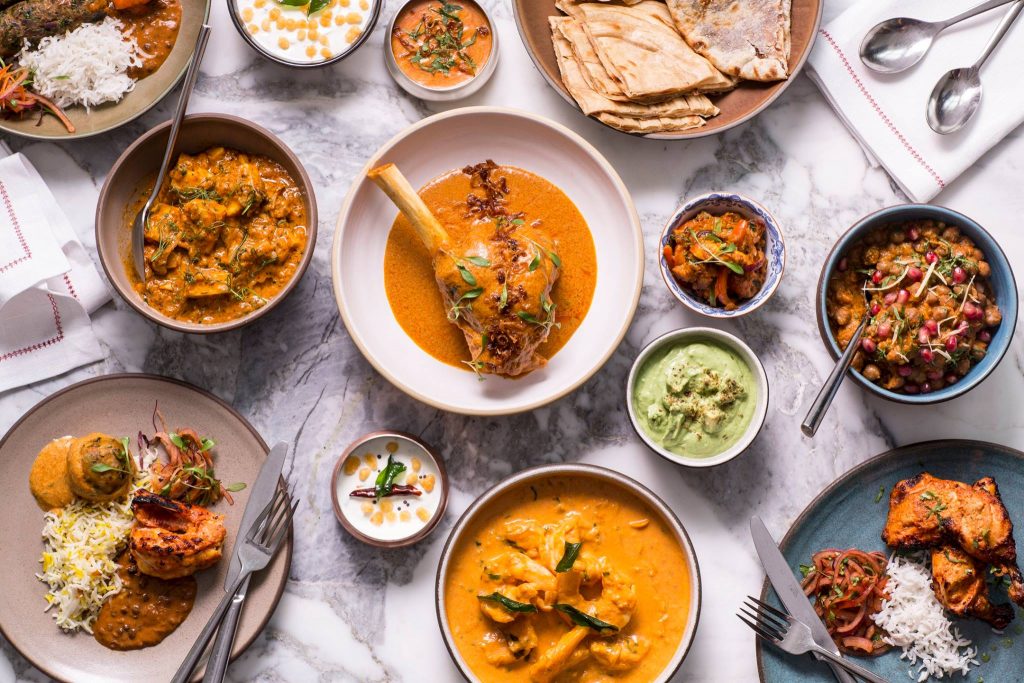 London has always been known for its excellent South Asian cuisine — ranging from Mayfair's fine dining to the plethora of (often mediocre) curry houses lining East London's Brick Lane. In either case, there is no dearth of authentic desi food in the cosmopolitan capital and this handy guide includes some fancy favourites, as well as casual ventures easy on the pocket — perfect for eating your way through the city.
Cinnamon Soho
5 Kingly St, Soho, London W1B 5PF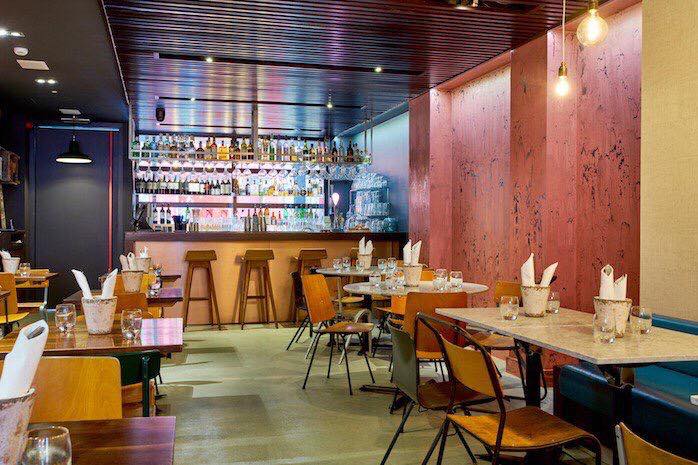 Part of Vivek Singh's Cinnamon Club, this cosy little eatery nestled on Kingly Court makes an immediate impression. Unlike its counterpart in Westminster, Cinnamon Soho is much more casual – perfect for hanging out with friends and low-key date nights. High-quality ingredients and precise cooking lead to stylishly presented meals that boast multiple layers of flavour. The restaurant's seared sea bass fillet with coconut ginger sauce, served on spiced red lentils is a special feast for the eyes…and most importantly, the taste buds.
Darjeeling Express
Kingly Court, Carnaby St, Soho, London W1B 5PW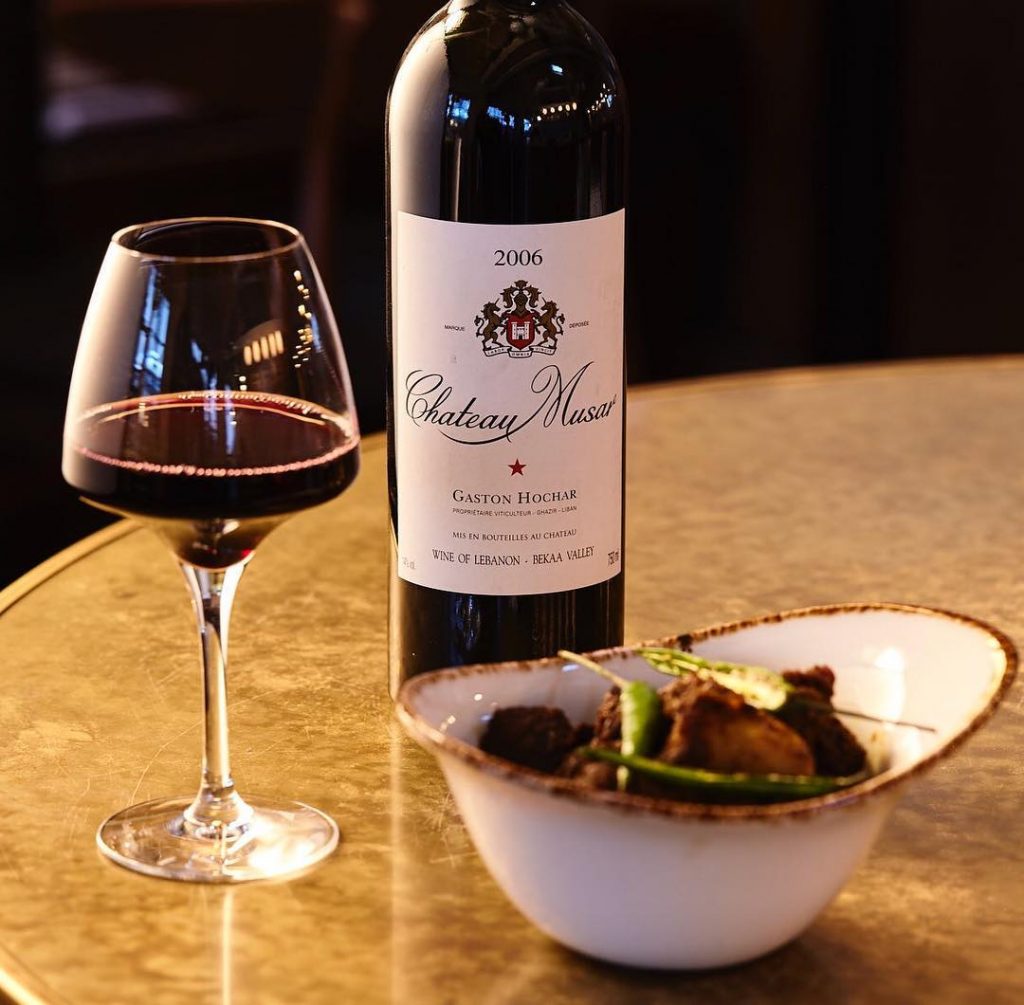 Darjeeling Express neighbours Cinnamon Soho, and its owner Asma Khan is a self-trained chef. The aromatic kitchen inside her beloved restaurant is also run by a team of ladies, who, similarly, have no formal training. They cook from the heart showcasing Khan's passion for traditional South Asian cooking, and their slow-cooked goat curry strewn with potatoes is mouth-wateringly decadent — accompanied by puris impeccably fried to perfection.
Dishoom
Covent Garden, Shoreditch, Carnaby Street, Kensington, King's Cross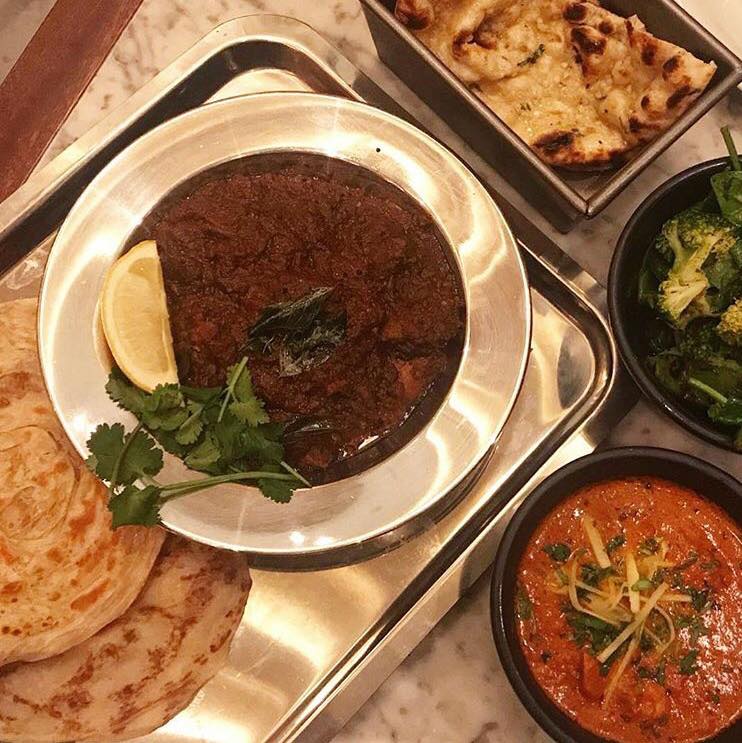 Creamy mutter paneer, biryanis layered with deep-flavoured meat, and a rich black daal are signatures worth trying – while the buzzing atmosphere is a reason to re-visit over and over. Dishoom's cheese naan is the ultimate post-breakup comfort food, while their chicken dishes are perfectly pickled in traditional Desi spices. With five restaurants scattered across London (and one in Edinburgh, Scotland), and South Asian cuisine at its absolute best, Dishoom is a no-brainer.
Hankies Café
Soho, Marble Arch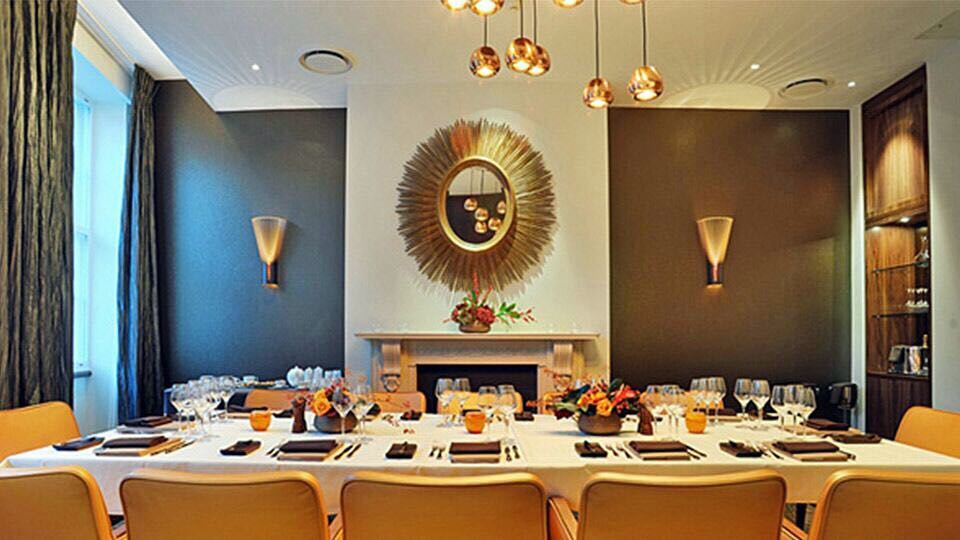 Tucked away in the city's West End, (and a new venture in Marble Arch) Hankies still feels relatively undiscovered. The café specialises in roomali roti — soft, supple and served piping hot, folded into hankies. For Central London, prices are supremely pocket-friendly, made even cheaper by the arrival of their 2-course lunch menu for £9.50 (12-4pm every day). Hankies' chive and garlic prawns will easily give high-end restaurants a run for their money, and one bite of their signature sea bream — pan-fried in tantalizing spices – will have you sold!
Jamavar
8 Mount St, Mayfair, London W1K 3NF
At first glance, Jamavar feels overtly intimidating and expensive (the latter is true) — but don't let that put you off. This Indian fine dining spot achieves that delicate balance between style and substance, and food that matches the ambience. The restaurant's achari hiran (roe deer) served with carrot chutney and keema kulcha is a divine meal straight from the Mughal era, whereas their palak paneer is the quintessential concoction of cheese, chilli and spinach. If you're into nawabi-dining, Jamavar is the answer to your prayers.
Namaste Kitchen
64 Parkway, Camden Town, London NW1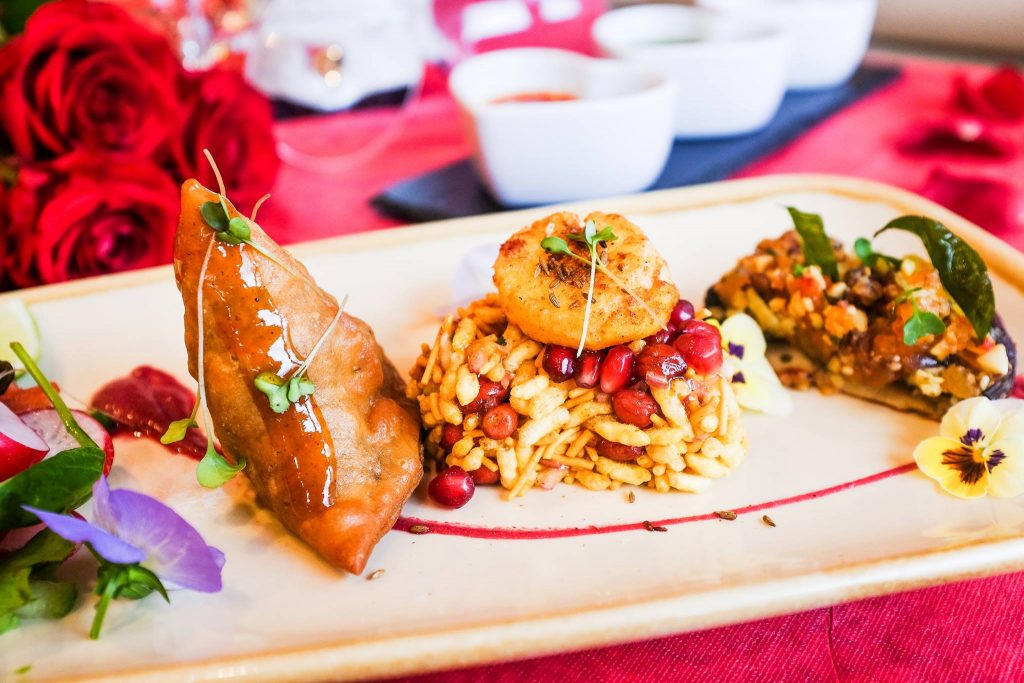 A triumphant, trendy and critically acclaimed restaurant nestled between luxurious Primrose Hill and artsy Camden, Namaste Kitchen offers a detailed and extensive menu. The old Delhi style bhelpuri is the perfect sweet and tangy blend of red onions, tamarind, yoghurt and an assortment of sauces – while their dumpukht biryani is our go-to main course. It's a secret recipe from Delhi where rice is cooked on dum with lamb or chicken, and served with boondi pomegranate raita. Wah!
Potli
319-321 King St, Hammersmith, London W6 9NH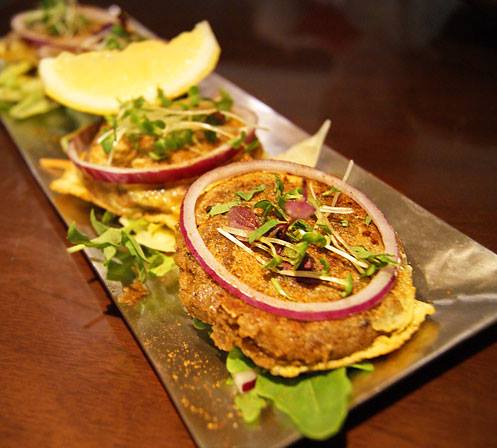 London's first Indian market kitchen, Potli really offers a fresh burst of flavour to Hammersmith's restaurant scene. The kurkure bhindi — okra tossed in spiced gram flour, deep fried & garnished with spring onion, is packed with numerous layers of scrumptiousness. Alternately for meat lovers, their Gilafi seekh kebabs provide the much-needed, spice-induced hug to a rumbling stomach. Side tip — masala chai served at Potli is one of the best we've ever tried in London.
Talli Joe
152-156 Shaftesbury Ave, London WC2H 8HL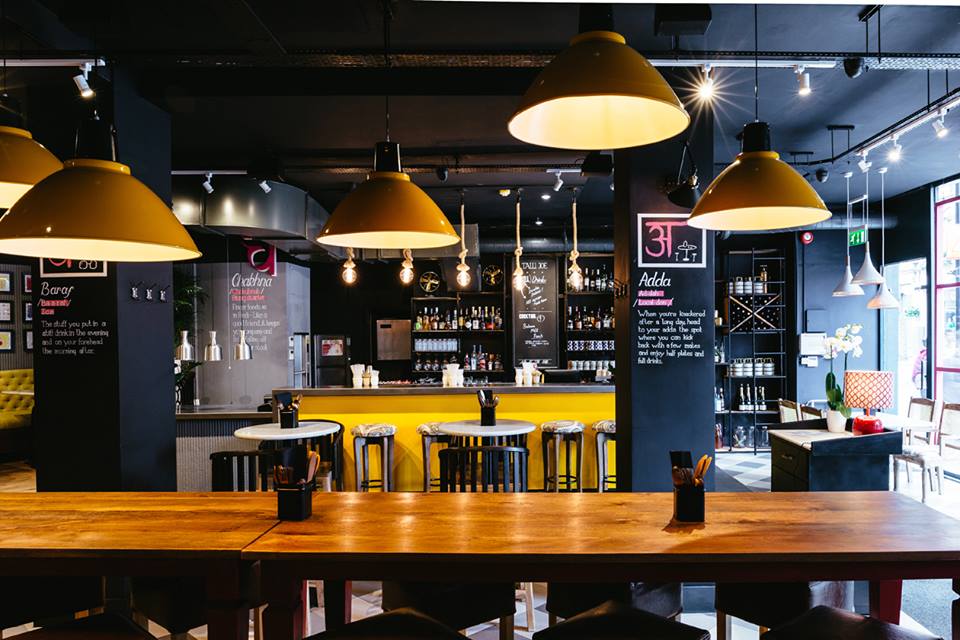 "Talli" means a happy intoxicated state of being — a perfect name for a restaurant which will leave you tumbling out the door from far too much good food. A casual, shiny, relatively new establishment, it offers kale chaat straight from the South Asian snack haven. A spin on the classic chaat made with crispy kale, potato, pomegranate and sweet yoghurt that creates a vortex of flavours. However, the dish that really takes the cake is their Bohri Chicken — cooked with a secret combination of masalas from the Bohri community and Gujarat, accompanied by fenugreek flatbread. It's spicy yet refined, unlike any other.
Tamarind, Mayfair
20 Queen St, Mayfair, London W1J 5PR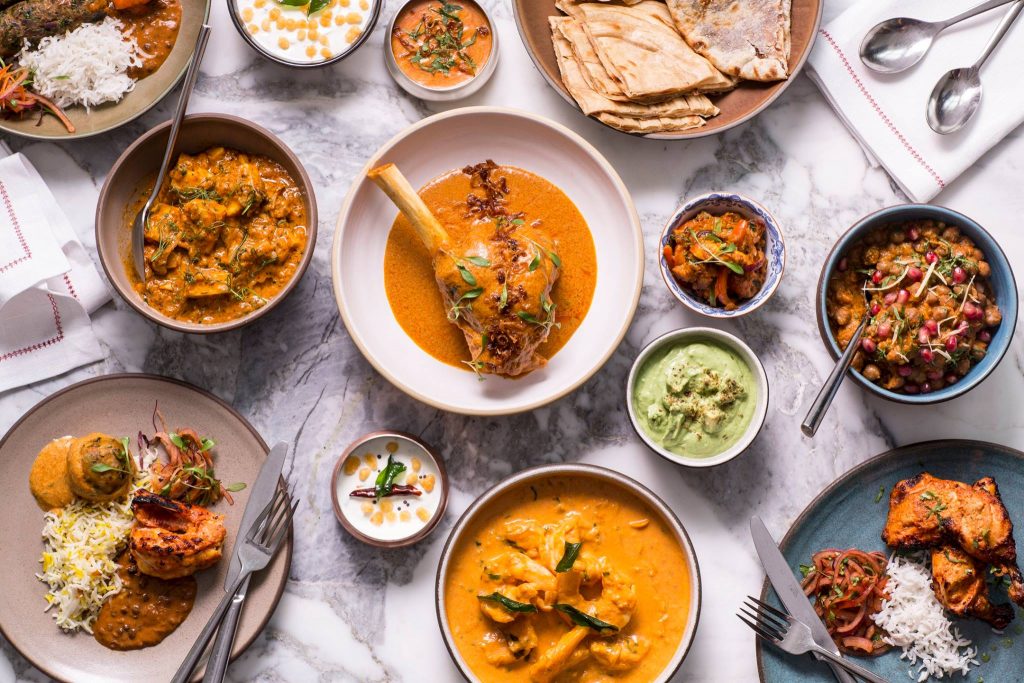 The first Indian restaurant in the world to gain a Michelin star — Tamarind's carefully-spiced food is endlessly decadent and refined. Prices somewhat steep (but worth every penny), the restaurant really uplifts your classic Murgh Makhni (chicken tikka masala) to Michelin star level. The speciality dish (and a personal favourite) is lightly soaked in fresh tomato sauce with ginger and dried fenugreek leaves — the meat tender, succulent and flavourful. The fine-dining experience is further enhanced by the burgundy-metallic décor, and munching on popadoms has never been classier.
Tayyabs
83-89 Fieldgate St, Whitechapel, London E1 1JU
This scrumptious Punjabi restaurant has been pleasing Londoners since 1972, and hands down is an all-time favourite. It's almost offensive to not try the sizzling, super-tender lamb chops with naans delivered red hot and slightly charred straight from the tandoor —reminiscent of Food Street in Lahore, Pakistan. Tayyabs is also incredibly cheap with impeccable grilled meat, and curries that don't pale in comparison either.