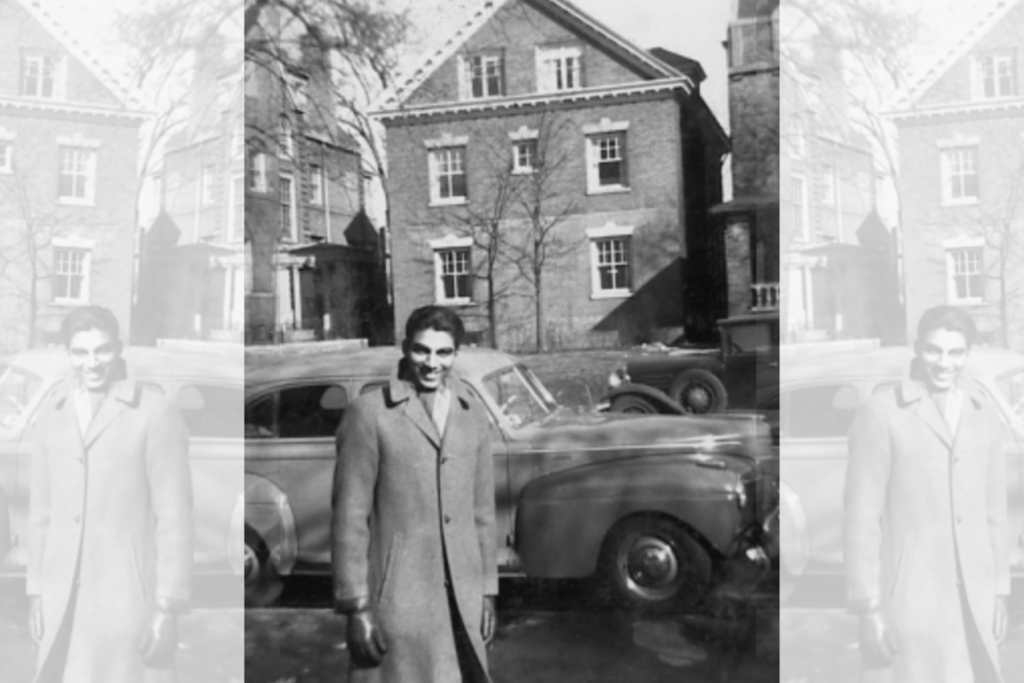 "I am aware of the changes that are still necessary for the people of Guyana, because I look at them with the eyes of the people and not with the privileged eyes of the privileged few who have always had things easy and so did not want a change."
These were the words of Cheddi Berret Jagan, former president of Guyana. Jagan who served from 1992 to 1997, is often referred to as the "Father of the Nation." Descended from indentured laborers, Jagan would receive an education from an institution known to champion students descended from a similar background — slavery.
Jagan's interest in politics started at an early age. At the age of just 18 years old, he left Guyana and came to the U.S. in hopes of a better future. Given the period of segregation in the U.S., his access to schools was limited.
Enter Howard University. Howard is a historically black university (HBCU) founded in 1867. Howard's roots run deep within the murky waters of U.S. history. It has stood witness to the Jim Crow era, the civil rights movement and the inauguration of our first Black and South Asian female vice president, Kamala Harris. It is ranked number two amongst HBCUs and is "the leading producer of African American students entering medical schools."
Among its list of legacies are music mogul Sean "P. Diddy" Combs, actress Taraji P. Henson and our newly appointed vice president Kamala Harris. Howard's marching band and dancers proudly performed at the inauguration of Vice President Harris in January 2021.
These two individuals — Harris and Jagan — are the results of different upbringings and generations, yet they both achieved many firsts in their professional lives. One can assume that Howard's mission as a champion for Black students played a role in their successes.
Jagan spent his undergraduate career as a student of the HBCU. He entered Howard's pre-medical program and majored in dentistry. To finance his education, he worked as an elevator operator and spent the summers working as a patent medicine salesman in Harlem. It would also serve as some of his most memorable experiences with racism in the U.S. According to the New York Times it "taught him bitter lessons about racism and inequality in capitalist societies." Jagan went on to graduate from  Northwestern University Dental School in Chicago in 1943.
Howard University focuses on social justice and providing a learning environment that promotes diversity. An excerpt from Howard's mission statement reads:
"We prepare diverse, talented and ambitious students to learn, lead and embody excellence in truth and service."
Jagan's attendance was a direct result of segregation. Fast forward, 1954 would initiate the fight for equality with the Civil Rights Movement. While many regard the movement as the key factor in desegregation and addressing human rights violations against African Americans, it also opened doors for the immigration of non-Black people of color.
Here at Brown Girl Magazine, we've had multiple discussions on colorism and anti-Blackness within the South Asian community. And the irony of it all? It is the Civil Rights Movement that has allowed South Asians to emigrate to the U.S. South Asians — a group with a history of colonialism that has promoted anti-Blackness has also benefited from a Black-led movement.
In 1965, President Lyndon B. Johnson signed the Immigration and Nationality Act. The act eliminated previous race requirements and prioritized the entrance of skilled labor immigrants to the U.S. While the act in present-day would be criticized as cherry-picking skilled laborers who would be treated as second-class citizens, the chance for opportunity was undeniable and South Asians took it.
The change in immigration laws had an astounding impact on the South Asian population in the U.S. According to Migration Policy, the population of Indian immigrants in the U.S. went from 206,000 in 1980 to 2.07 million in 2019. A host of individuals, families and households have had the chance to emigrate and achieve the "American dream."
Moreover, introducing an individual to a new culture and allowing them to immerse themselves can expand their horizons exposing them to new knowledge and different ways of thinking. For instance, when non-Black students of color like Jagan attend historically black schools, they receive an education that is conscious of discrimination and the quality of the Black experience in the U.S. It would have forced Jagan to experience the same kind of discrimination and yet learn about the peaceful demonstration and needed policy change from a school that championed Black students.
Minority groups, such as African Americans, have endured atrocities present-day people of different racial identities could never fully understand. It's important that we empathize with these experiences and acknowledge how far South Asians have come in this country due to African American blood, sweat and tears. 2020 showed us there is still work to be done.
The first step in addressing racial tensions, gender rights and various causes is empathy. As the former president said, changes should be viewed from "the eyes of the people, and not with the privileged eyes of the privileged few."