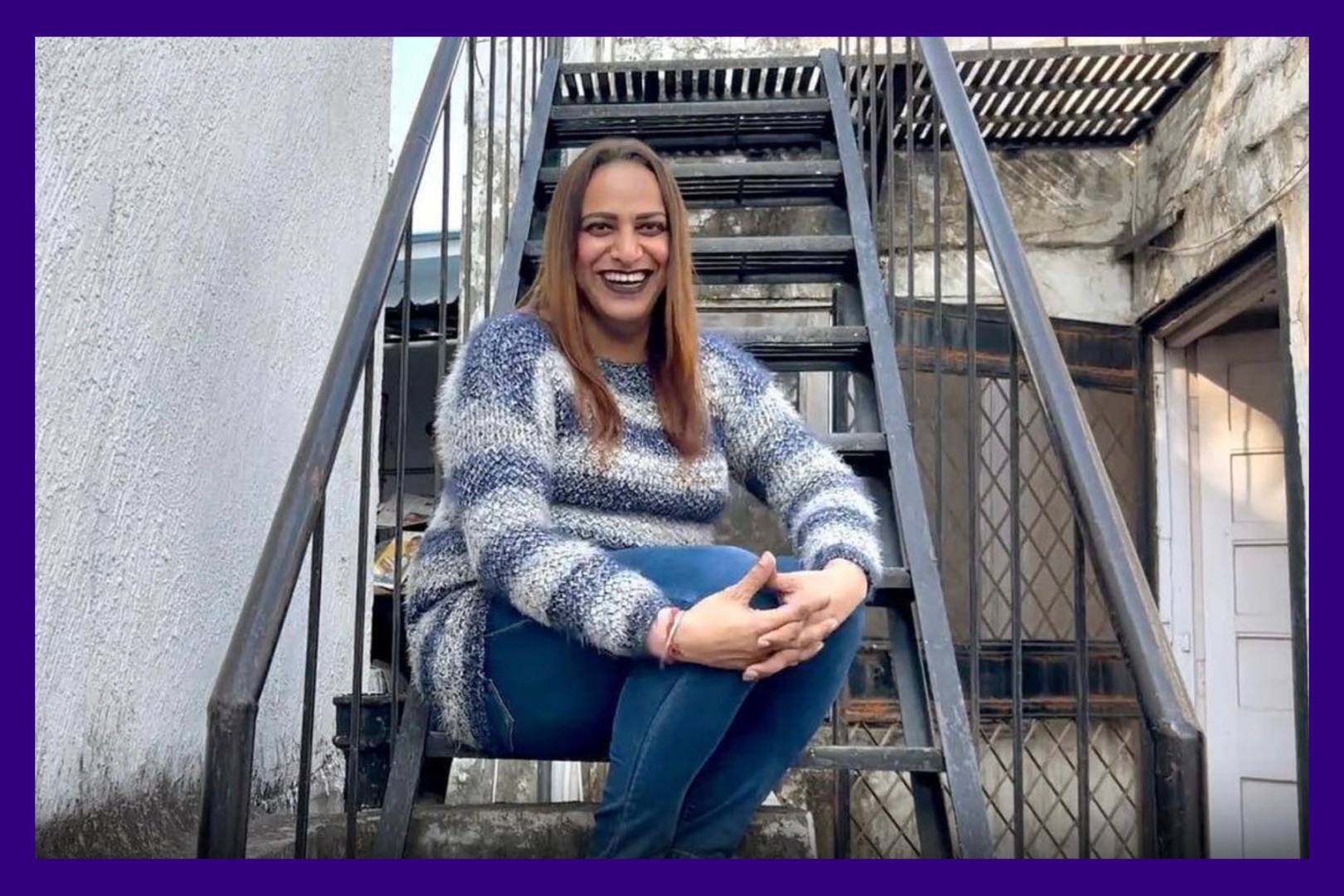 Often referred to as hijras and kinnars, transgender men and women are a part of society just like any other individual, regardless of how different their lives may be. Oscar-nominated filmmaker Deepa Mehta and actress Sirat Taneja have created a documentary to bring to life a story about dual identities and the hardships that the LGBTQIA2S+ community members continue to face, despite the support they have found around them. Mehta and Taneja take the baton and continue the fight for equality in "I Am Sirat," a documentary, presented at the 48th annual Toronto International Film Festival (TIFF), on Taneja herself.
"I Am Sirat," set in Delhi, India, is shot completely on a smartphone. Talking more about filming the documentary on a cellphone — a conscious choice made by the ace director — Mehta confidently says:
It wasn't a creative decision. It was the only decision we had [to] make the film the way we wanted to, which was very intimate and with nobody else around us. When Sirat was telling her story, she was free to tell it without a crew. That's the way we wanted it. There were no cameras, no sound, no lighting. It was her life, she was in control of it.
The story highlights the deep intricacies of Taneja's dual identity. 
At home, her mother cannot accept the idea of a trans daughter and requires her to be a man, even though she's made many attempts to tell her family that she does not identify as a male. With her efforts to express her true, authentic self, falling on deaf ears, Taneja sets out to live a life that appeases both her family at home and herself. She goes as far as being her mother's son in the house while renting out a room for her beautiful clothes and makeup elsewhere in the city; this room is the keepsake of who she really is, the woman she always longed to be.  
At one instance she is even physically assaulted for expressing her true gender identity. While the film does not depict the assault, it showcases the traumatic aftermath of it. But the violence doesn't discourage Taneja from living out her truth. If she's oppressed at home, she leaves that baggage at the door on her way out — in public, she's a woman. 
The documentary allows viewers to see how Taneja carries this dual identity and how it impacts her as a person. We see her lose many things she considers important in her life, including her job with the Government of India and the love of her life, all because of her trans identity. The myriad of hardships that she faces can be seen throughout the film with struggles not limited to personal and social, but also financial and psychological.
Taneja lives in a single-parent household with her siblings. As the eldest child in a low-income household, she is required to take on her late father's responsibilities as the breadwinner of the family. In addition to financial issues, the lack of a father figure in her life creates more obstacles for Taneja, including those around sex reassignment surgery. Enter, the idea of following tradition. 
It would be remiss to not mention that "I Am Sirat" grazes over the idea of how paradoxical modern-day India really is. On one hand, there are talks about progression, making space, and living your most authentic life; on the other, people like Taneja are asked to put up facades in the name of tradition. Tradition, conservative ideals, and possibly even patriarchy are at the forefront of the oppression that Taneja and her counterparts face. So, even for a country that's made some notable changes to its governing policies, many of its outdated conventions still trump the law.
View this post on Instagram
"I Am Sirat" really makes the viewers reflect on how far the world has come in offering support and camaraderie to the LGBTQIA2S+ community on a broader level — mainstream media has made important strides to bring equity and inclusivity to the forefront — while hardly ever paying heed to the struggles these minorities face day-to-day with their loved ones. There's an element of duality even for them in their fight to be recognized; they want acceptance from the public as well as their families. A story like Taneja's puts into perspective how transgender men and women will never choose the easy way out; they're determined to be an honorable part of society regardless of what it will cost. A heartbreaking truth, to say the least.
"I Am Sirat" brings about an important message for its global audience: never forget to celebrate who you really are, undeterred by the trials you're put through. And Sirat Taneja is a living example of this simple life lesson, who danced her way from the TIFF red carpet right into our hearts with her soulful story.