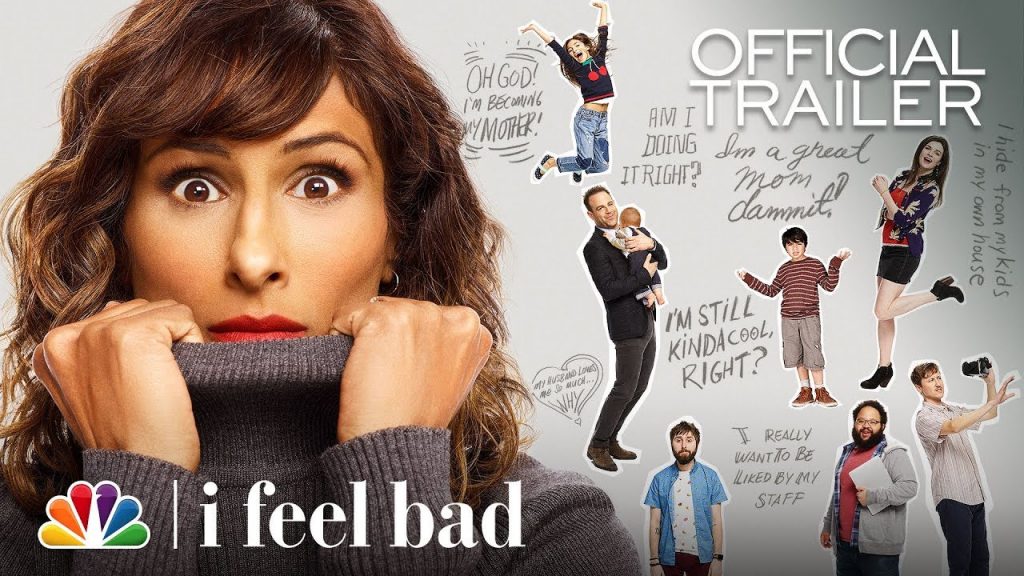 This has been quite a rough couple of weeks for South Asians in television. A few days after the heartbreaking news that the Hannah Simone-starring, desi superhero TV pilot, "The Greatest American Hero" was passed over by ABC, we heard that Priyanka Chopra's "Quantico" has been axed by ABC as well. (I'm starting to sense a pattern here, ABC — get your sh*t together!) After all of that, what a relief it is that we can look forward to seeing a friendly South Asian face in a starring role on the highly coveted Thursday NBC lineup this Fall with "I Feel Bad."
We are so thrilled to share the trailer for this new comedy series from executive producer Amy Poehler (!!!), that follows an interracial couple, Emet — played by Sarayu Blue of "Blockers" — and David (Paul Adelstein of "Private Practice" and "Prison Break"), and their day-to-day lives.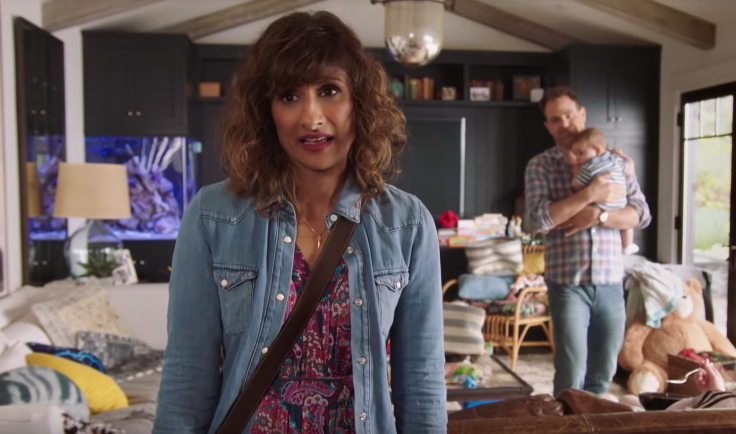 The trailer shows snippets of Emmet, in a very "stream of consciousness" sort of manner (presumably, the show will mirror this), as she wakes up from a very risqué dream to get ready for the day, fielding several precarious hits to her self-esteem before she even leaves for work. At work, and at home, we see Blue's character deal with typical coming-of-age (with an emphasis on "age") events, as a wife, mother, daughter and professional.
All of this is served with a very healthy, very real dose of woman-guilt (hence, the name of the show). It was an unexpected surprise to see short, but hysterically funny glimpses of Madhur Jaffrey, renowned Indian theater, and TV actor, who plays the role of Blue's mother. The "I Feel Bad" trailer does not describe the ethnic background of Blue's character, but with a name like "Emmet" (Persian/Hebrew roots), that remains a bit of a mystery as of now.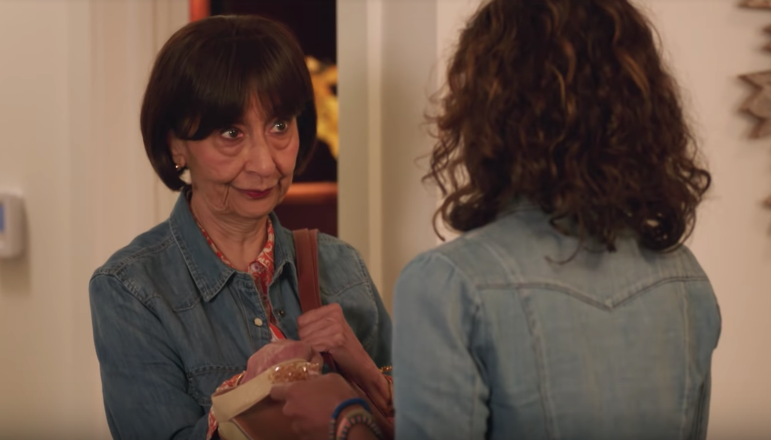 The premise is a bit tired and has done before ad nauseam, but the desi side of me really wants to see this show succeed. The show is based on a 2017 book by Orli Auslander, "I Feel Bad: All Day. Every Day. About Everything," and with Amy Poehler at the helm, it's normal to have really high hopes for the hilarity and watchability of "I Feel Bad."
Losing out on "The Greatest American Hero" was tough, and cued a loud "Noooooooo" screech from every one of us brown people who were so excited to see a brown girl superhero as the MAIN PROTAGONIST of a mainstream TV show. And as much as people love to hate on PC, it was so cool to see a familiar face on TV playing a badass FBI/CIA/whatever else agent with "Quantico."
So, whatever worries we may have about "I Feel Bad" are mostly drowned out by our excitement to see a mainstream, network sitcom headlined by a South Asian woman. Check out the trailer for "I Feel Bad" above, and let us know in the comments what you think!