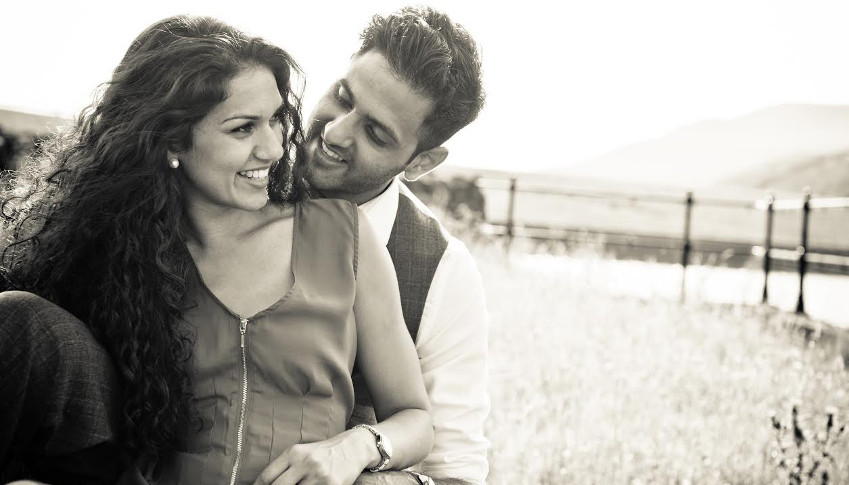 by Mini Sidhu
This post was originally published on the Dil Mil App Blog. 
When you meet someone in person, you usually have more than a few chances to get things right and make up for a blunder. People can't just stop responding to you face-to-face—well, anything is possible, but folks are a lot more sensitive to other's feelings when they're not hiding behind an electronic screen.
That's why online dating is an entirely different ballgame. People can only judge you by the way they interpret your pictures and words. What's worse is that with your words there are no facial expressions, vocal inflections, or body language to help put everything in context. Without even realizing it, you can come across as overbearing, uninterested, and even downright crazy.
[Connect with dynamic and professional South Asian singles across the world by downloading the Dil Mil app]
So, then what should you do? What shouldn't you do? Hopefully, I can provide insight as I give some (pretty blunt) starting points on how to approach online dating to make the most of it. Keep these things in mind once you're matched with someone and are unsure of what to do next.
1. Have substance
The thing about using an online dating application is that everyone has numerous options and it's up to you to make yourself stand out.
When you message someone, especially if it's the first message, say something that elicits a response and can actually be responded to with substance. By all means, do NOT let your first message be something along the lines of "Hey, what's up? How are you?" That just screams boring and unoriginal.
Find something on your match's profile to comment on, showing that you actually read their profile (especially when you're using Dil Mil, where there is literally only a handful of things for you to read). Maybe it's just me, but I find it pretty annoying when someone asks me something they should have already known with the tiniest bit of effort.
Doing these things show your match you're serious enough to have taken the time to provide more than the usual generic responses, while making it worth their while to reciprocate.
2. Showcase yourself
This goes along with having substance and standing out, but I want to touch on some specific tips here. Give the other person a brief glimpse into your life. Choose the most important aspects of what make you you, and work them into your profile.
Take the time to write something about yourself instead of simply filling in the required profile information; make it unique, and if you're daring, witty.
Second, as one of your photos, choose one that speaks to your personality or one of your hobbies so people can get a better picture of what you're like. This can also provide a talking point for your matches when in need of something to say.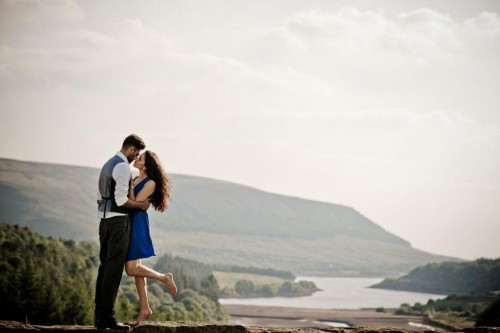 3. Choose good pictures
Your pictures—notice this is PLURAL—are your first and greatest (and could be last) impression, so it's easy to go wrong here.
My advice: show someone honest and of the opposite gender your photos and ask for their feedback. A sibling would be best if possible. Also, don't post that one picture of you in that specific camera angle that makes you look amazing when you know you don't actually look like that in person. People should like you for the REAL you.
Now, as for shirtless photos with Ray-Bans on while sitting on a motorcycle flexing your biceps: just be aware of the underlying connotations. If you're okay with them, then go for it!
4. Meet in person
This is one of the most important things I can recommend once you're matched. How many times have you thought, "Wow, that person is much different in person than online"? Well, yeah, that makes sense!
So, make sure you see them face-to-face as soon as you can and as much as you can so that there are no surprises later on. If they're not located near you, video chat will do! Heck, even a phone call will do. You can figure out a whole lot more from a 10-minute phone call than you could through a whole week of texting.
5. Don't drag it out
Don't waste any more of your time or someone else's. If someone is on a dating site or app, they know to expect a little rejection. It's okay to nicely tell someone you don't think it will work out between you two. There are already too many games going on in life. Dating should not be another one.
In addition, don't be afraid to ask people their intentions. Everyone has a different idea of how they want their online dating experience to be, so it's a good idea to gauge where you may stand with someone if you want or need to.
Basically, just remember that it's all about putting in the effort and not wasting anyone's time.
[Photo Credit: Banga Studios]
---
Looking to create your own love story filled with excitement, joy, surprise, and adventure?
Consider downloading Dil Mil. There's a reason why we're the fastest growing matchmaking app for South Asians across the world.
Find your special someone now. <3