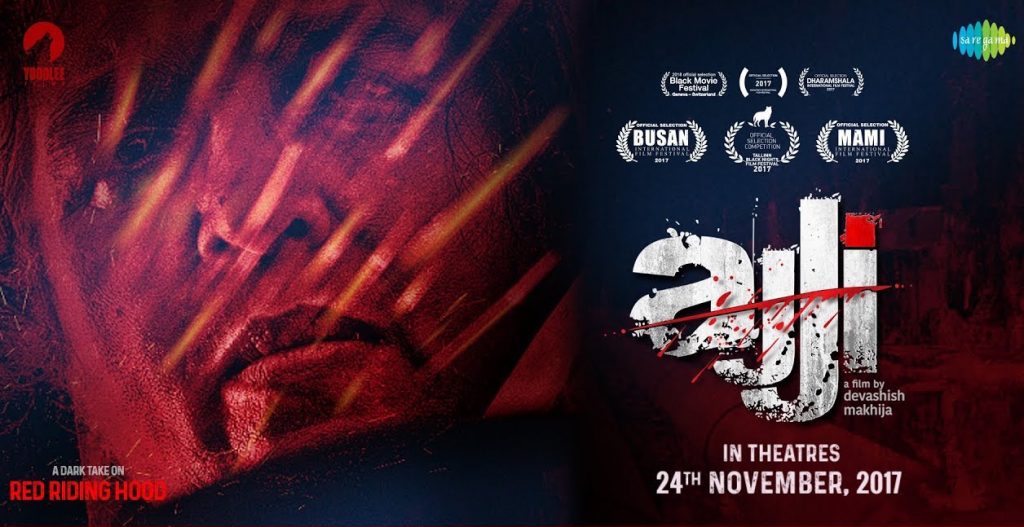 Another year of incredible films from the South Asian diaspora. The 2018 installment of the Indian Film Festival of Los Angeles (or IFFLA as it is commonly known), provided a wide range of stories, much like its 2017 slate. From a deep-dive into the mind and psyche of a notorious terrorist to a beautiful story of childhood innocence set in a small village town of India, IFFLA truly showcased quality character-portraits with each of its films.
These four films were some of our favorites from the impressive slate.
"Omerta"
The always brilliant pair of director Hansal Mehta and actor Rajkummar Rao come together again for another complex character study with "Omerta." IFFLA 2018's opening night film follows the story of Ahmed Omar Saeed Sheikh, the British-born terrorist who is most notoriously known for the murder of journalist Daniel Pearl. The film looks at the man behind the reputation — from his upbringing in England, to the start of his radical thinking, to the most horrific crimes he committed.
Rao is undeniably one of the best actors working in India today. His performances, even the most difficult to swallow, are always filled with distinct and evolved layers. His portrayal of Sheikh is no different. But make no mistake, this film does not seek to humanize a terrorist. Instead, it delves into Sheikh's psyche and does not shy away from his radicalism or his evil acts.
"Ajji"
We at Brown Girl Magazine did not see this film coming. Directed by Devashish Makhija (who assisted on Bollywood films "Black Friday" and "Bunty Aur Babli"), "Ajji" is the story of vigilantism, but in the least expected way possible. The story follows a grandmother who seeks revenge on the man who brutally rapes her 10-year-old granddaughter. While the film smartly does not show what happens to the young girl, it does show every aspect of the aftermath of the attack. "Ajji" is gritty and real, and shows a side of Mumbai not usually depicted onscreen in its most realistic fashion.
The star of "Ajji" is absolutely its ajji, played brilliantly by playwright and actress, Sushama Deshpande. She simultaneously shows the heartache and anger of her granddaughter's situation. The steps she takes to get vengeance are beyond belief, but even in the most shocking moments, "Ajji" shows us that this grandmother's love is more important than everything else.
"Lovesick"
https://www.youtube.com/watch?v=CxAeHy7kwMQ
A fascinating documentary ultimately about the human condition and finding love, "Lovesick" was easily one of the best non-fiction entries in IFFLA 2018. After discovering some of the earliest cases of HIV in India in the 1980s, Dr. Sunita Solomon left academia to start her own clinic dedicated to treating HIV/AIDS patients, even during the height of stigma and taboo attached to the diseases in the 1980s. After many decades, Solomon's patients continued getting better and/or became more able to manage living with their diagnosis. But more and more of them were alone and then subjected to further scrutiny in the South Asian communities for being sick and unmarried.
Solomon's idea to combat this issue? Creating a matchmaking service for HIV/AIDS patients looking to get married. "Lovesick" is shot over eight year and follows Manu and Karthik, two patients determined to find love. The documentary is shot with care and love and is ultimately both an informative and touching story of those living with a tough diagnosis, but finding the silver lining through care from their doctor and finding love with one another.
"Village Rockstars"
What can be said about "Village Rockstars" that can accurately explain how beautiful this film really is? The film follows kids from a small-town in Assam, India, as they attempt to put together a fake rock group, make their own toy instruments out of foam, and entertain the villagers with their joy and showmanship, even without playing the actual music. The film also follows Dhunu, (played by Bhanita Das), as her and her friends — both boys and girls — put together their sweet music group. But she must also deal with the monsoons in their village, and her first period, which starts her coming-of-age tale.
It may seem like a simple premise, but sometimes the simplest things are the most beautiful. Director Rima Das expertly shows so much in her film without very much dialogue. In fact, there is one scene in the film where Dhunu and her brother just travel on a boat to look at the aftermath of a rainstorm that gives audiences more than any words could ever say. All we can say is "Village Rockstars" is just beautiful.