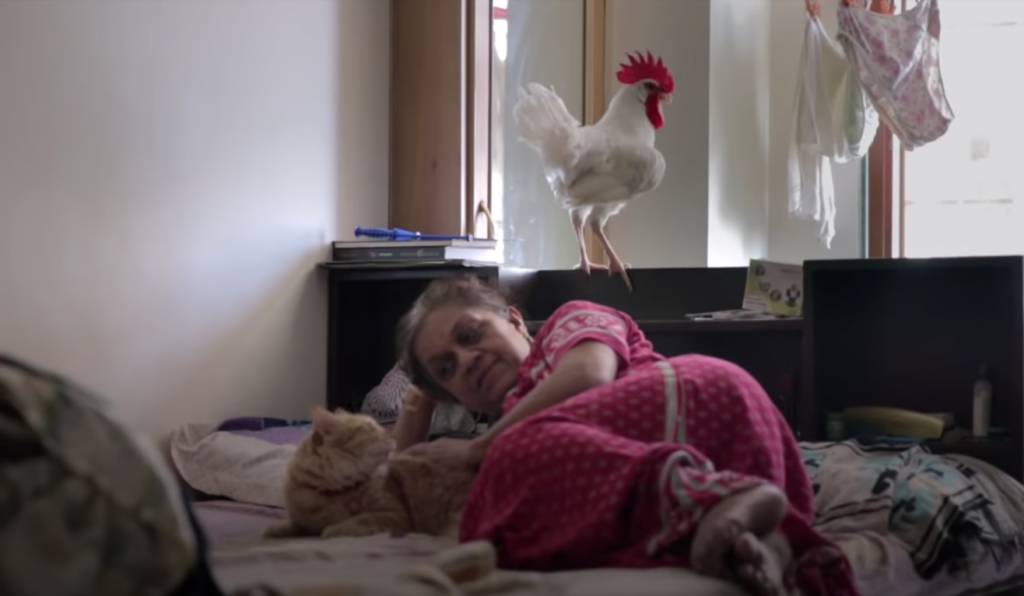 People often underestimate short films. They think it's easy to make, easy to write, cheap, frivolous, and unable to tell a real story – but that is far from the truth. The art of making a short film is challenging. It requires careful story telling in a finite amount of time and the skill to leave a long lasting impression that cannot usually be reinforced by billboards and Instagram stories.
The Indian Film Festival of Los Angeles — aka IFFLA — proved this year that Bollywood films like "Student of The Year" (which, don't get me wrong, that movie is straight fire) are not the pinnacle of Indian storytelling. Here are some breakout short films that left a lasting impression with me because of how well they tackled perspective.
"BEBAAK"
https://www.youtube.com/watch?v=fmNXGPBL_Ew&width=640&height=480
Written and directed by debut filmmaker Shazia Iqbal, "Bebaak" is a stellar portrayal of the constant battle we face in the war of tradition vs. self. When unable to rely on her cash-strapped family to further her education, an ambitious and fiercely independent young Muslim woman seeks out a scholarship from a conservative Muslim trust. When she discovers that the money comes with strings attached, her liberal Muslim values are put to the test.
As first-generation children, we often forget that we are not the only ones who struggle with how we let tradition dictate our modern lifestyles; youngsters in India also struggle with identity, whilst immersed in the very repression they are trying to fight. It was truly eye opening to see this conflict depicted from a different angle. Shazia comes from the production design world, and works closely with Anurag Kashyap (who is also a producer on "Bebaak").
"TUNGRUS"
https://www.youtube.com/watch?v=a_u54_5W_0Y&width=640&height=480
Directed by Rishi Chandna, "Tungrus" is the perfect mocu-short and the best pallet cleanser after a lineup of somber short films. When Mr. Bharde brought home a baby chick thinking it would make a fun toy for his cats, he could never imagine that the bird would grow into an obstinate and entitled rooster, wreaking havoc on the family's cramped Mumbai apartment and spreading terror to cats and humans alike. Six months later, the eccentric patriarch struggles to reclaim his household from the reins of this formidable pet bird which his wife and sons have come to consider a beloved, albeit annoying, family member.
While I laughed my ass off for the entirety of this film, I didn't ignore the truly incredible storytelling. I really admire the way Rishi was able to use humor as a companion to the underlying themes of family and unconditional love. I never thought I'd write a positive review for a movie about a rooster.
"NOOREH"
https://www.youtube.com/watch?v=Glvn93JYvhc&width=640&height=480
Written and directed by Ashish Pandey, "Nooreh" is an endearing portrait of border life told through the eyes of a naïve young girl. Set in Kashmir, the film introduces us to young Nooreh whose life in a small village on the Indian-Pakistani border is disrupted by daily crossfire. One night, Nooreh discovers that she can control the gun battle by keeping her eyes open and vows to constantly stay awake.
Using Nooreh as the forefront of this film was not only clever but extremely effective. In a time where we are bombarded with visceral images of war and violence and forced by the media to "take sides," Nooreh provided a perspective that I forgot even existed — a naïve girl who only knows that she likes to study. The film ends with the whole town of children deciding they shouldn't sleep all under the impression that it will stop the gun fire.
IFFLA continues its grand tradition of showcasing great short films that should not be ignored, even amongst their flashier feature-length narrative and documentary selections. The directors of these short films deserve a spotlight and more opportunities for their work to be displayed to the world.