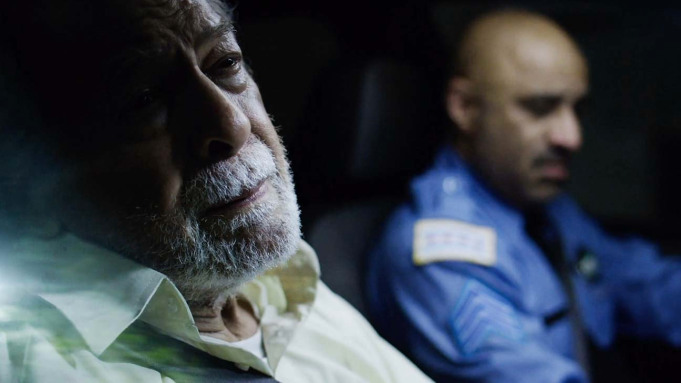 Making a movie as an independent filmmaker is an extremely difficult task. Finding enough funding, to the actual production and post-production process, to actually getting audiences to watch the film – there are so many areas for potential problems. But making or distributing a film during the pandemic? That's nearly impossible. Director Iram Parveen Bilal's newest feature "I'll Meet You There" passed all of the normal hurdles and was selected for SXSW 2020, before the pandemic cancelled that festival.
Nevertheless Iram persisted, making the film's official premiere at Bentonville Film Festival in August 2020 instead. Now "I'll Meet You There" is finally getting an official in-person LA premiere in Beverly Hills on July 11th, after months and years of tireless work.
"I'll Meet You There" follows Majeed, a police officer in Chicago who is still mourning the loss of his wife – a loss has untethered him from his Muslim roots and community. At the same time, his daughter Dua is following in her mother's footsteps of pursuing a career in dance. As she prepares for a Julliard audition her grandfather (and Majeed's father) arrives and causes an upheaval in Dua and Masjeed's lives. Masjeed is brought back into the Muslim community, while Dua learns that her mother experienced the same prejudices she faced with her passion for dance. And when Masjeed is asked to go undercover to spy on his community, matters are complicated even further.
The film features some lovely performances, particular from star and EP Faran Tahir, and has striking moments of vulnerability. It's a beautiful South Asian first-generation American identity story, set against a thrilling backdrop.
We asked Iram about finally getting the chance to premiere in-person, and how she believes the South Asian community can do better to support one another and help create more of our stories onscreen.
It's been a journey to get to this in-person screening of the film. Can you talk a little about the highs and lows about the process & self-premiering?
"Honestly it feels like a dream. Kudos to Shawn Dawes and IndieScene for upholding a promise they made to SXSW2020 filmmakers the week the festival was cancelled. After the cancellation of SXSW and navigating a distribution and festival circuit that was all but buckling from the tremors of this pandemic, we decided to have our virtual premiere with Level Forward in February of 2020. With a week long of programming around the themes of the film, it was an innovative way to bring independent films out to the market ahead of their VOD release date. Whilst that week was very well attended and magical, the fact still remained that I had yet not watched the film in a theatre with an audience or had an in person Q&A. And all of this after working on making this film a reality for almost a decade.

For this upcoming LA theatrical premiere, I was really doubting that people would buy tickets and show up given that the film already had a TVOD premiere and also given the fears around the pandemic. However, the support and sale of tickets has proved all my fears and doubts wrong. Once again, the support for this film outshines the difficulties in making it. Our positive word of mouth has been helpful but ultimately, it is an emotional hug being extended from the LA community we've built over the years.

Members of the cast  are flying in from NYC, our Exec Producer is in town from Pakistan, our lead choreographer and celebrated Kathak dancer, Farah Yasmeen Shaikh will be coming in from San Francisco and will be doing a live performance. It will be a raging Q&A I hope. In some ways, everyone is looking at this screening as a closure for that moment we lost. We will be among friends, family and fans and are just hoping for a celebration of cinema."
How do you feel about the state of Asian / South Asian representation in the arts? And when it comes to the engagement and support within the South Asian community, what can we keep doing better for one another?
"I think we are certainly doing better just in the past five years. Asian and South Asian is certainly becoming a "flavor" for Hollywood. I hope it becomes more than just that and that our stories highlight the shared human experience we are living in America. With regards to our community, ultimate nirvana would be to recognize our individualities and diversity within the community whilst still being inclusive enough that the spectrum melts beautifully into one another to create the vibrant expression that is so intrinsic to the South Asian DNA. We need to amplify, protect and support each other, but none of that is news to any of us. We just need to start acting on it."
"I'll Meet You There" is now available on all major VOD platforms, including Amazon, Apple TV and YouTube. It's a must-watch for all South Asian first-generation Americans looking for a unique spin on an identity story.