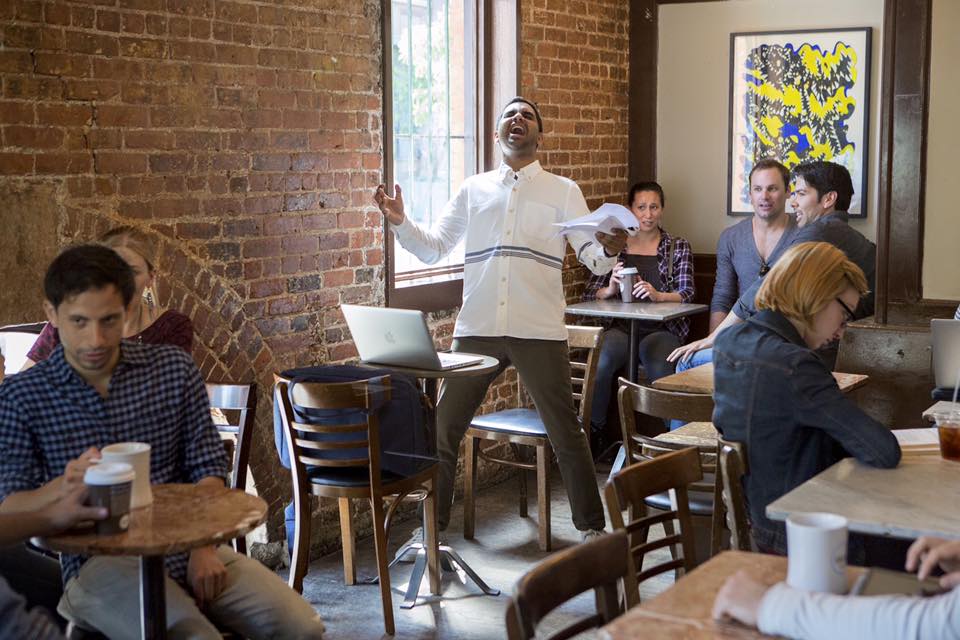 Earlier this week, I sat down to help a friend with her honor's thesis on the experience of 1.5 Generation Indian Americans with the American public school system. For her thesis research, she needed to conduct a series of interviews with 1.5 generation Indian-Americans, so she reached out to ask if she could interview me, to which I readily agreed. We met in a cozy coffee shop and sat down with two giant lattes in front of us, and an iPhone voice recorder turned on.
Of course in my true type-A fashion, I arrived with pages of typed up notes to help recollect events if needed for the interview, but to my pleasant surprise, I didn't need to rely on the notes as much as I anticipated because the answers to her questions were already there inside my head. There they existed, some dormant, and some bubbling to the surface ready to escape—my various lived experiences which were powerful enough that I was able to recollect them with relative ease, some 10 to 15 years later.
For me, the interview felt like a two-hour long therapy session in which I had the opportunity to spill my guts out to my unassuming friend who nodded politely and laughed appropriately, taking notes as I spoke and processed my immigrant story in real time—in fact, it was the most I've ever told anyone to date.
I opened up about the tricky but rewarding experience of being educated in two different countries—in the United States and in India for part of high school; the bullying I faced during grade school for things like having a lot of body hair and bringing Indian lunches, how I questioned my religion and my awful attempts at seeking popularity during my angsty middle school years.
I also recounted how fortunate I was to have amazing women STEM teachers during high school, make friends who vibed with my nerdiness, as well as teachers who encouraged my creative side in writing. Even though it was difficult for me to condense more than 15 years of feelings and experiences into two hours, and even though my friend remarked in between that listening to parts of it made her emotional, overall, the experience was positive, liberating, and empowering.
Time and distance away from the often confusing period of our adolescent years as immigrants can definitely help us process and make sense of the world, but it can also cause us to suppress or ignore experiences that are uncomfortable or complicated to rehash. The interview helped me realize that I pushed some of these experiences aside instead of processing them.
However, now that I am taking active steps to sift through them, I see how valuable these experiences were because they gave me a perspective that few people have. These obstacles and differences which I think cause a lot of immigrants anguish growing up can actually be the source of wisdom or individual quirks if time is spent understanding them.
This is why I think every immigrant should find a way to make sense of their story in whatever medium works for them. I turned to my writing, which was previously confined to brooding Tumblr posts and half-baked Facebook statuses, but now has an outlet through an online WOC publication. However, there are so many different ways out there to incorporate your immigrant story and make sense of it if you are bold enough to seek these opportunities out. 
For example, take Hasan Minhaj, who uses stand-up comedy and verbal storytelling in his one-man show "Homecoming King," Aziz Ansari and Alan Yang who used screenplay in "Master of None," Rupi Kaur through her poetry, or even my friend who turned to academia with her honor's thesis to help her make sense of her own immigrant experience. For me, it was both a combination of growing up and maturing, as well as finally seeing role models tell their stories that made me want to open up too.
The immigrant experience is one that is constantly evolving and one that can shape a human being entirely, yet it's surprising how little of an emphasis there is in helping immigrants make sense of their own stories. But I do see encouraging signs, like the rise of Asian American & Pacific Islander Studies Programs at schools like my alma mater which provide more opportunities for cross-cultural exploration and expression.
As for myself, I was fortunate to have found encouragement from my parents, mentors, and friends in high school and college that helped me start this exploration, but I believe I'm only scratching the surface when it comes to understanding my experiences and all the idiosyncrasies that make my immigrant story, my very own.
I'm not saying that your immigrant story needs to be the driving force behind your personal or professional goals, or that you need to share your story with the entire world. What I am saying is that making sense of it will only help you understand yourself better, whether your aim is to be a doctor, engineer, teacher or an artist.
After all, your immigrant story is actually the story of the American Dream and as such, it matters and deserves to be deciphered. Now if you can share this story with other people and reflect on it together, that's even better—it will help you tie many experiences together, and may even inspire others around you to do the same.
As a relatively private person in most aspects of my life, and being raised by parents who constantly caution against over-sharing, sharing personal aspects of myself is something I'm admittedly not comfortable with at all. But I think there is a masterful balance between being selective and creative about the parts you do share while placing trust in your most authentic voice to craft your story, whatever that may be and whatever form it might take. I'm still learning how to best find this balance, but until then, I know I have my story with me, and I'm not throwing away my shot.
---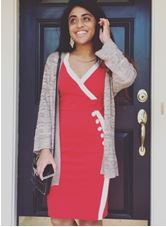 Sruveera Sathi is a recent graduate of William & Mary where she majored in Neuroscience and minored in Public Health. Before medical school, she is pursuing a master's degree from Georgetown and a fellowship through SAALT (South Asian Americans Leading Together) where she will be working with ASHA for Women as a community partner to ensure justice for South Asian victims of domestic violence. With community engagement as a driving force throughout her life, she hopes to one day combine her background in medicine, love of public service, and strong advocacy to enact systemic changes in the healthcare system and beyond.