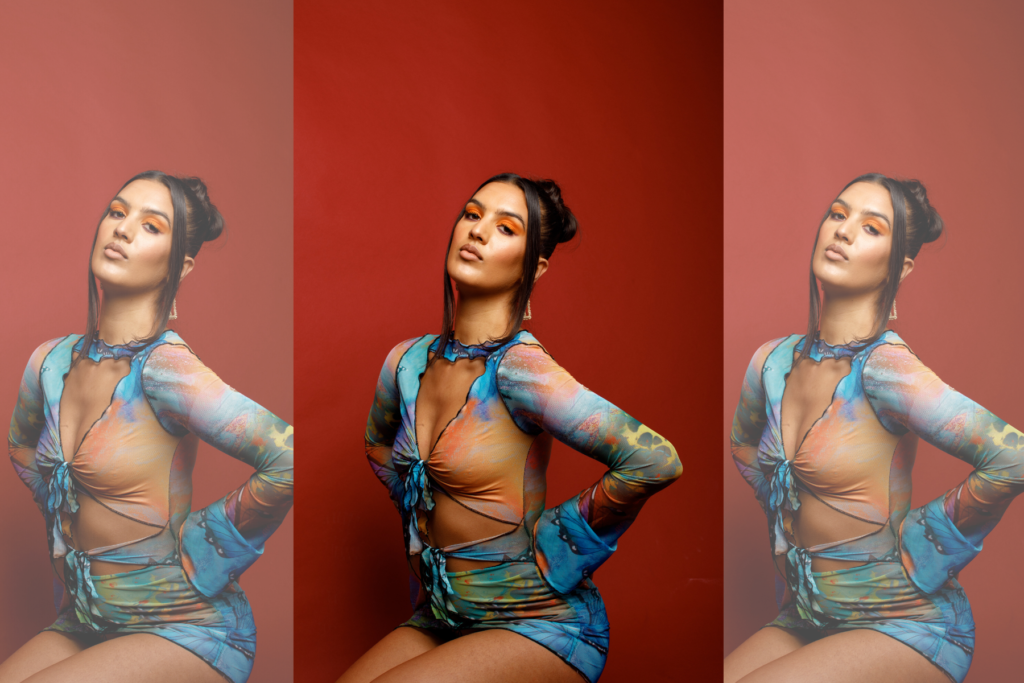 London's singer-songwriter, Asha Gold is taking the U.K. music industry by storm with her iconic smooth R&B undertones and silky choreographies. The BBC Asian Network's Future Sounds artist made her mark during her Glastonbury performance earlier this year, where she also unveiled her new release and first track of 2022, "Up to Me." Gold's growing list of collaborations and praise from the Rolling Stone, BBC 1Xtra, BBC Asian Network, The Line Of Best Fit and BBC Radio 1 leaves listeners excited to see what is next for the London-based singer.  
View this post on Instagram
While her music is currently an amalgamation of diverse sounds, her musical journey began with learning classical music at a young age, which eventually developed into various intertwining R&B and pop influences. This is evident in her earlier songs like "Oscar," and "Margarita," which is another hit she performed at Glastonbury. Brown Girl Magazine caught up with her to discuss her latest single "Up to Me," and how she navigated through various challenges, processes and experiences that inspired the single.
I started playing piano at a young age and picked up singing, drums, and orchestral percussion when I was about 11. I loved playing in jazz bands and orchestras, and I think it gave me a great foundation for performing live as I do now. I also love that I have a classical background which allows me to really input on every aspect of the writing process, and feel confident in my abilities and knowledge, when I'm in studio sessions.
Gold continued to mention how she surrounded herself with the music of various genres to widen her insight into the underpinnings of different musical styles. This encouraged her to not only take fragments from artists and genres she resonated with but embrace the agency to make them her own in a unique way.
 I feel like the more diverse my listening, the more unique my music can become. But I also like to go old-school and draw inspiration from pop and R&B legends, then put my own spin on it.
Her first record of the year, "Up To Me" was released in August and captivated listeners all over the U.K. with its soulful, electro-pop, R&B rhythms, ethereal harmonies and euphoric beats. She collaborated with producer and co-writer Louis Fulford Smith to cultivate a track that vocally pushed the singer out of her comfort zone, but remained a non-judgemental experience. Reflecting on the inspiration behind her new single, she went on to say:
Lyrically, I was thinking about wanting to spend all my time with someone, frustrated at the fact that work was making them less available, so I played with the idea of imposing my own sort of lockdown so that they wouldn't be able to escape. Louis and I are good friends so it's always easy working together. I'm not scared of hitting a bum note or reaching for a challenging riff because I feel very comfortable.
View this post on Instagram
Gold also spoke of how "Up To Me" is quite different from her other releases, melodically and lyrically. When asked about the challenges she may have faced when exploring a new musical style, she said:
I think it was a challenge keeping the song snappy and catchy, but also telling a story and maintaining interest in the melody. I think we managed to achieve it by constantly varying the melodies by a small degree, and adding interesting harmonies and backing vocals, that take you a bit by surprise.
Check out Asha Gold on Spotify.