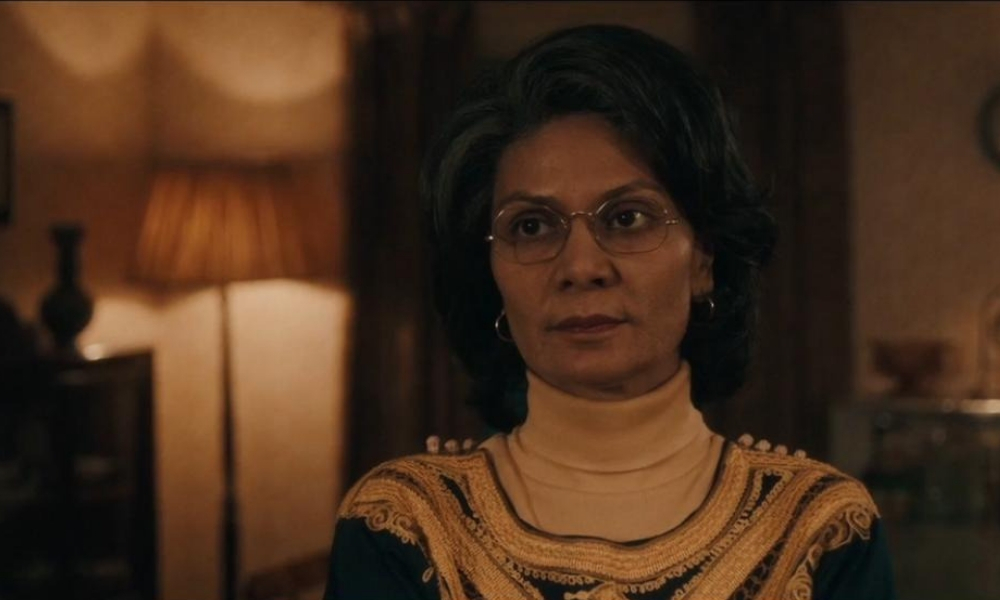 I remember walking down London's buzzing Carnaby Street and coming face-to-face with the opening lyrics from "Bohemian Rhapsody" — a commercial success delivered by the British rock band Queen, written by their extraordinarily talented, deceased frontrunner Freddie Mercury. The singer's biopic, with the same title, was nominated for 65 awards all over the world and won 25, including four Academy Awards at the Oscars ceremony held in Los Angeles last month, and starred actor and filmmaker Meneka Das. 
Even though the enormous neon lyrics were genius marketing for 20th Century Fox's foot-stomping celebration of the band, "Bohemian Rhapsody" the movie, managed to capture all the right reactions. Awestruck gazes from pedestrians swarming around Central London, hearts of millions around the world, and, every major acknowledgment this award season.
To chat more about the film, we caught up actor Das, also known for Emmy award-winning "A Girl in the Café," Salman Rushdie's "Midnight's Children," to discuss her role as Jer Bulsara (Freddie Mercury's mother) in "Bohemian Rhapsody."
What was the process of being approached for this film like?
I had taken a bit of break from acting in order to take care of my mum back in India. When I wished to return to films, I was introduced to talent agent Charlie Metcalf and I knew I was in great hands. One day, I was meditating in my room, when I received a call from him asking whether I'd be interested in playing the part of Freddie Mercury's mum. 'They are making a film on Queen, the band,' he said. 'Are you kidding me?!' I remember shrieking into the phone. I said yes, of course! He sent my showreel to the producers, who said they were really interested and wanted to meet me. I was later introduced to director Dexter Fletcher who is such a wonderful person to work with. He created a relaxed atmosphere for everyone. Anthony Greene (my acting coach), the makeup artists who spent four hours on transforming me into Jer Bulsara every day (nobody recognised me at the premiere, by the way!); everyone was truly amazing to work with.
Were you a fan of Queen, or familiar with their music before being approached for this film?
I knew Freddie Mercury's work and was definitely familiar with Queen, but didn't know all their songs or albums. However, their track 'I Want to Break Free' was the one I really knew of. One of my cousins in India used to dance to it – she was in her teens – and it was a song she could, and later on all of us could, resonate with, on some level. So, when I got the part, I called her and she was ecstatic! It was a really beautiful moment.
How much research went into playing the character of Jer Bulsara, and how did you make her part as authentic as possible?
The first thing I did was to make sure she wears a saree! It was really surprising to me that not many people knew about Freddie Mercury's background. I told my friends and peers about this part, and they were slightly taken aback asking why I am playing Freddie Mercury's mum. I told them he was an Indian man born to Parsi parents in Zanzibar, and his real name was Farrokh Bulsara. His parents were Indian – I went through their interviews and pictures online, so that we do justice to these roles. I even had the opportunity to fly out to Mumbai, and met the Parsi community there. I observed their culture, how they live and went to Parsi restaurants. I even asked them what the secret to their long life was! They said they are happy, stress-free people – always youthful and energetic. I came back and I knew the food, the clothes, the culture – as much as I possibly could have learned. Later on, I met my on-screen husband Ace Bhatti, who plays Bomi Bulsara, slightly scared how the filming process might go, haha! However, we bonded quite quickly, poured over our scripts and eased into our roles.
Congrats to our on screen son @ItsRamiMalek winning Best Actor as #FreddieMercury in @BoRhapMovie My first experience of the #EEBAFTAs at @RoyalAlbertHall with such amazing talent And thank you @RolandMouret for your stunning dress I felt like a princess! #AceBhatti #Bafta2019 pic.twitter.com/6BAA75Txrv

— Meneka Das (@MenekaD) February 11, 2019
What was it like to work with Rami Malek?
I remember meeting so many talented, inspirational and seriously cool people before asking the crew that I want to meet the man who plays my son. I want to meet Rami! I've trained in many different methods of acting, and every interaction and relationship played on-screen is unique. I wanted to be acquainted with him properly so we know the right mother-son elements that should be captured on film. And they said to me, 'sure, he's on stage, rehearsing.' I went out, met him and what a lovely guy. A thorough gentleman, such a professional – always composed, collected, focused. If he'd shoot a scene that wasn't satisfactory, he'd just calmly say, "'et's do it again.' A fantastic actor and always nice to everyone around him.
How was your experience at the BAFTAS?
It was great. The BAFTAS are the Oscars for the UK! Most of the time, I'm a very one-to-one person. Red carpets bring about a lot of pressure – understandably, of course – but it's also such a fun, glamorous experience. As a little girl from a small North-Indian village who entertained the elderly with her acting, I think it was a surreal and beautiful moment for me to be able to represent my community at such a prestigious event. When people from my village tell me how proud they are of my work and what it means to them, that is what really makes my heart sing.
How much progress do you think Hollywood has made in terms of on-screen diversity over the last few years?
There is progress, and things are definitely going in the right direction but there is still a long way to go. Younger, progressive voices need to be heard and need to be given chances. There are stories in every culture, in every part of the world and the good thing about the digital age is that nothing gets past the Internet. As actors and filmmakers, we need to fully support each other and really make sure that characters and roles are being presented as authentically as possible. It's individual responsibility as well – we need to tell our stories and reach out to people who are willing to listen to them.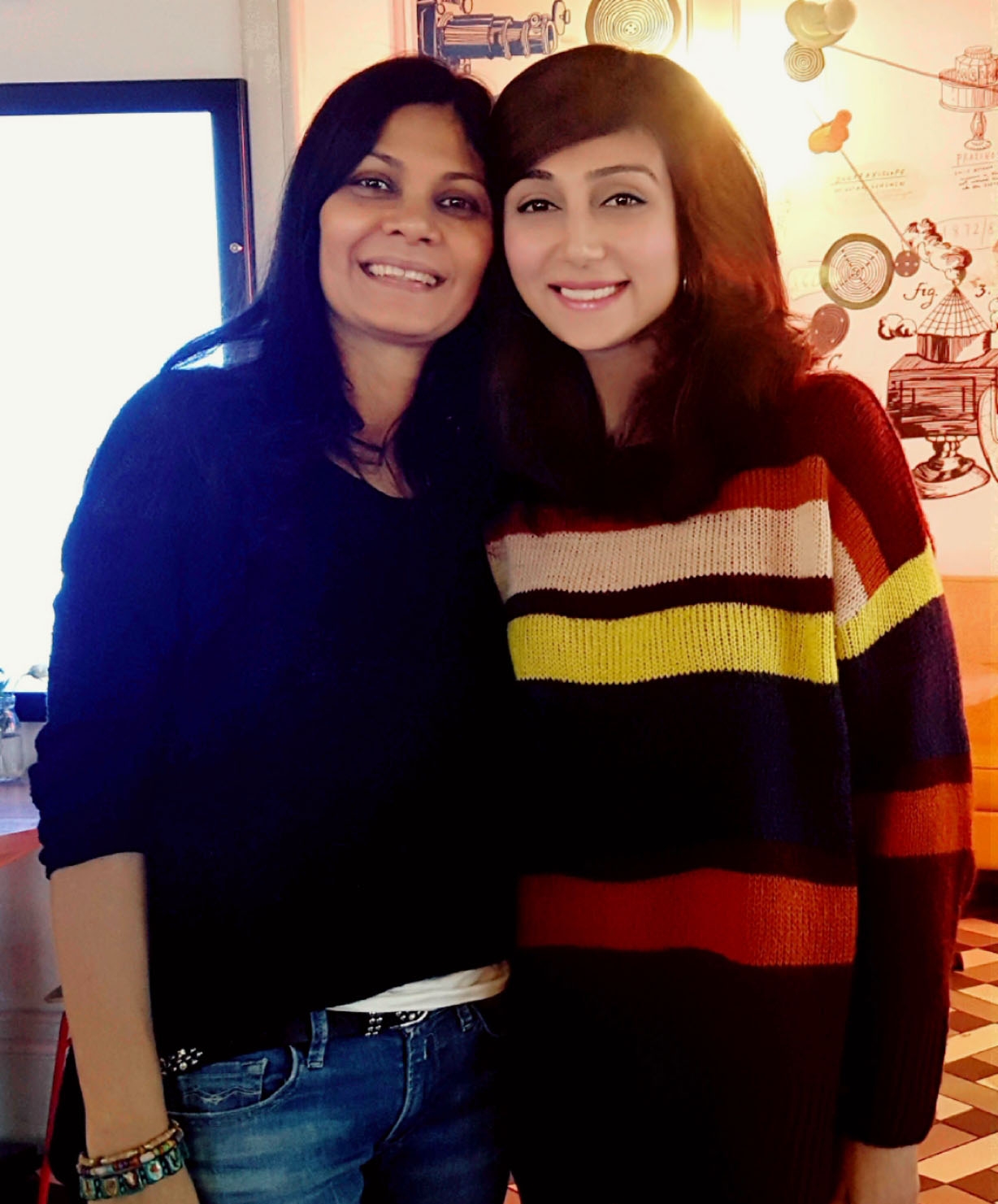 Based on your experiences, what would you tell aspiring actors and directors who are struggling to make their mark in films and filmmaking?
As cliché as it might sound because so many people tell you the same thing, but I have never given up. It's been 20 years since my journey began, and I just never gave up. And I do feel that needs to be shared because young people who are now in their 20s and 30s face so much more pressure. The creative market is saturated and you just need to find your niche and see what makes you stand out. Sometimes, nobody is willing to give you a break. And that's where you need to work hard, sometimes work multiple jobs, invest money out of your own pocket and give yourself a break. Just believe in yourself and truly never give up.
Can you tell us something about your upcoming projects?
Currently, I am developing a feature script 'Summer Hill,' with the British Film Institute. It's basically a story of two offbeat Indian sisters who journey to London to make their mark on the capital's music scene. I think this is the right and most important time to tell diverse stories, and I really want to share my own. My sister and I came to London to pursue our creative dreams from a really humble background. I am also doing the first pilot directing course with Peter Sollett at Sundance Collab.
What is it like to be part of a multi-award winning and in particular, an Oscar-winning film?
When we were shooting 'Bohemian Rhapsody,' we were doing our jobs and taking one day at a time. Once the project was done, we had really high hopes but reactions from audiences all over the world just blew us away. Overall, I am super proud, humbled and left in a surreal state. It's really fun to just be sitting in a café and listening to people's opinions regarding the film, haha!