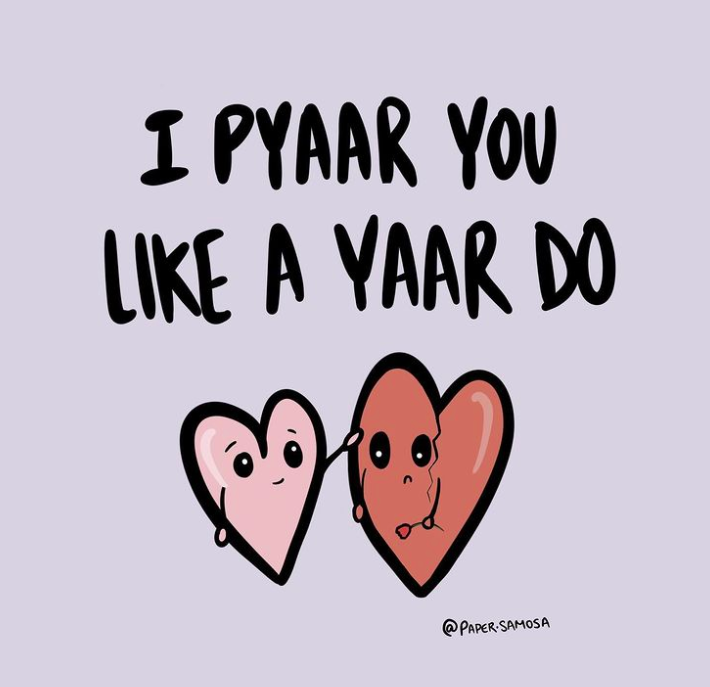 The following post is brought to you by BanyanWay, a dating service that combines traditional and modern matchmaking for South Asians living in the United States.
Today matchmaking is no longer what our parents remember it to be and you get to decide how it goes. You can have a team of people on your side wanting to get to know you and taking the time to find specific matches that meet all your criteria. When the searching part is simplified, you won't have to worry about whether a match has the kind of family background or education level you truly want and you can focus more on the connection, chemistry and love.
And, you may be wondering, why am I the authority on this? Well, as a South Asian who has been through a divorce, dating again and getting happily remarried, I trained as a life coach and offer personal coaching and mediation for clients (and their parents) who are looking for lasting love and find they lose momentum when dating despite the number of matches. I am passionate about saying what others will not and believe in breaking away from social stigmas and taboos that are disempowering.
Dating on the apps can be cumbersome and make you want to give up on finding love but a dating coach and a service like BanyanWay go a long, long way (whether you want to believe it or not).
View this post on Instagram
BanyanWay is a good example of a service many apps don't give you access to. BanyanWay combines traditional and modern matchmaking for South Asians living in the United States.
Founded by Aparna Basker, she saw the struggle many first generation South Asian immigrants face when trying to find a match for either themselves or their adult children. She soon realized we were missing the community and family involvement that our parents were used to back home, hence the start of BanyanWay. Through her multiple services, Milan Connect or Milan Signature, they provide singles and/or parents custom personalized introductions based on your preferences.
However, it does not work with the parents doing the work alone but with the singles keen on finding a partner too. This allows them to truly be there for you and connect with you in a way that prevents settling or compromising.
The key here is, you do not have to feel alone in the process.
View this post on Instagram
Before you dive in, here are eight do's and don'ts that will have you working with matchmakers like a champ:
Don't:
Judge the match for using the matchmaker…so did you! This is one way we keep our guard up: we judge people based on their choices. It's okay, we all do it, and it gives us a perception of having the upper hand. Nonetheless, this is completely contradictory to what dating is all about. Some clients have really benefited from asking themselves this simple question while in the early stages of dating: "How would I be different with this person if I already loved them?" Try it! You may discover that by shifting from judging to caring, the match opens up more and puts down their nervous walls.
Do:
Say yes to personalized dates! Be graceful and kind to one another. With the matchmaking team asking how your dates went and knowing so much about you, it may seem a bit daunting to go out and be yourself or like the stakes are high. However, create a connection with the matchmakers because they truly want to be your teammates on this journey. Knowing that the people who set you up want the best for you will allow you and your date to take the space and time to be open minded while getting comfortable with one another.
Don't:
Talk about what you want from a relationship or ask whether the person wants something serious. It's a given and only puts more pressure on each date. It is likely that anyone you're set up with through a matchmaker, like in the BanyanWay personalized service, is also looking for a serious long term partnership like marriage. To talk about that with them is redundant. Instead of focusing on "are we right for each other?", focus on making the dating experience fun and connecting in a way where you can truly get each other no matter the circumstances.
Do:
Talk about everything and anything other than the relationship. A little way to cheat with this is to have conversations as if you already know each other. Imagine what you might ask a best friend or colleague you have known for a long time. Ask about experiences rather than things easily answered by a profile or resume. You may say, "I saw the most beautiful painting at the festival last weekend, have you heard of XYZ artist? Or what types of paintings catch your attention?" Rather than asking your date what type of music they like, ask what was the last concert they attended before the pandemic, who did they go with and what was it like? Imagine how much more you can learn about someone if you give them an opportunity to expand on what they are sharing.
Don't:
Compromise or settle. You are absolutely worthy and capable of having the type of ideal partnership that you want. Being unhappy is a disservice to you, your date, the matchmaker and life as a whole. Take a look at how you are making decisions. Is it from faith and commitment or from an overwhelm of good or bad emotions? Feelings of guilt, pressure, timelines or unworthiness can sometimes lead us to making decisions that do not align with the happy vision we have for our future. Take time to gain clarity on this and get unbiased support from coaches, therapists or mentors if you need it.
Do:
Be very clear about what you want and why you want it; write it down. You don't want to risk dismissing something because other circumstances cloud your judgement when the Matchmakers ask you what you want. I recommend to clients to be open minded enough not to let great matches pass you by but not so much so that you risk settling or compromising. I recommend to clients is to be open minded enough not to let great matches pass you by but not so much so that you risk settling or compromising. It is absolutely ok to want things that matter to you. Ask yourself why you want them and keep the list short but curated and effective.
Don't:
Think of it like a magic pill. Don't forget to bring your manners and people skills because you think your matchmaker's dates will automatically work. Just like in any area of life, if we want to achieve a goal, we have to get supported in multiple ways. Matchmaking is not going to solve or fix your dating woes so be honest with yourself about what's been keeping you from truly connecting with an ideal partner.
Do:
Use it as one of many avenues for meeting people in a personalized way. It can be part of your process, just like dating apps or meeting people organically. There is no harm in finding to new ways to connect with matches. Matchmaking like BanyanWay's personalized service is more curated and thus personal, and it can feel like having a team working for you. Create a close relationship with the matchmakers. Bring your best self, listen well, share vulnerability and have fun. This goes for both the matchmaker's "getting to know you" process and the dates that come out of it.