3
min read
I can't remember where I read this quote, but it read something like this: "I can wear a nice suit, but I can't take off my skin." This was my sentiment as a brown skin girl growing up in North Carolina. Life was good for the most part, but a few things plagued me. What people assumed of me and how I was supposed to respond. See, at first look, someone might think I'm from India. They might suspect that I'm of a certain religion. That I speak a certain language or that I celebrate certain holidays. When would I ever get to just be an American girl, no questions asked?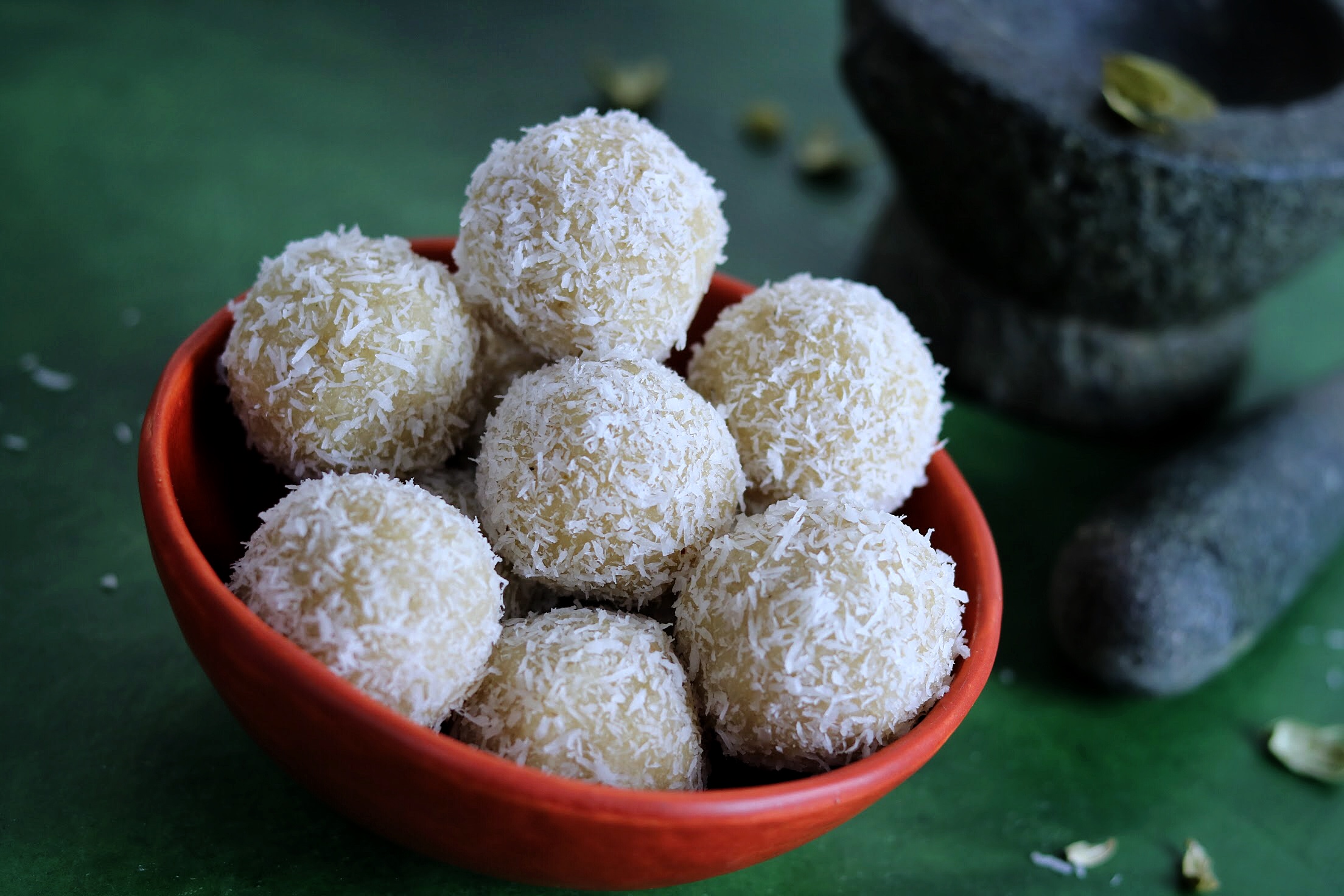 I vividly remember a friend jokingly told me that I was a "coconut." I didn't know what she meant at first. I thought she was exaggerating my addiction to Almond Joys and coconut water. Then she explained a coconut is someone who is "brown" on the outside and "white" on the inside. I had never felt so reduced.
That's why when it came to holidays like Independence Day, I only really thought of July 4th, not August 15th. It was part of my larger decision to pick a side and crack that coconut. Because I didn't feel like I could or needed to be both American and Indian. It was naïve to think, I know.
The more I distanced myself from the Indian piece of my identity, the more I felt disconnected to myself. It was a side of me I needed to understand and explore to feel complete. To be able to offer the world all of me instead of what I thought they wanted of me.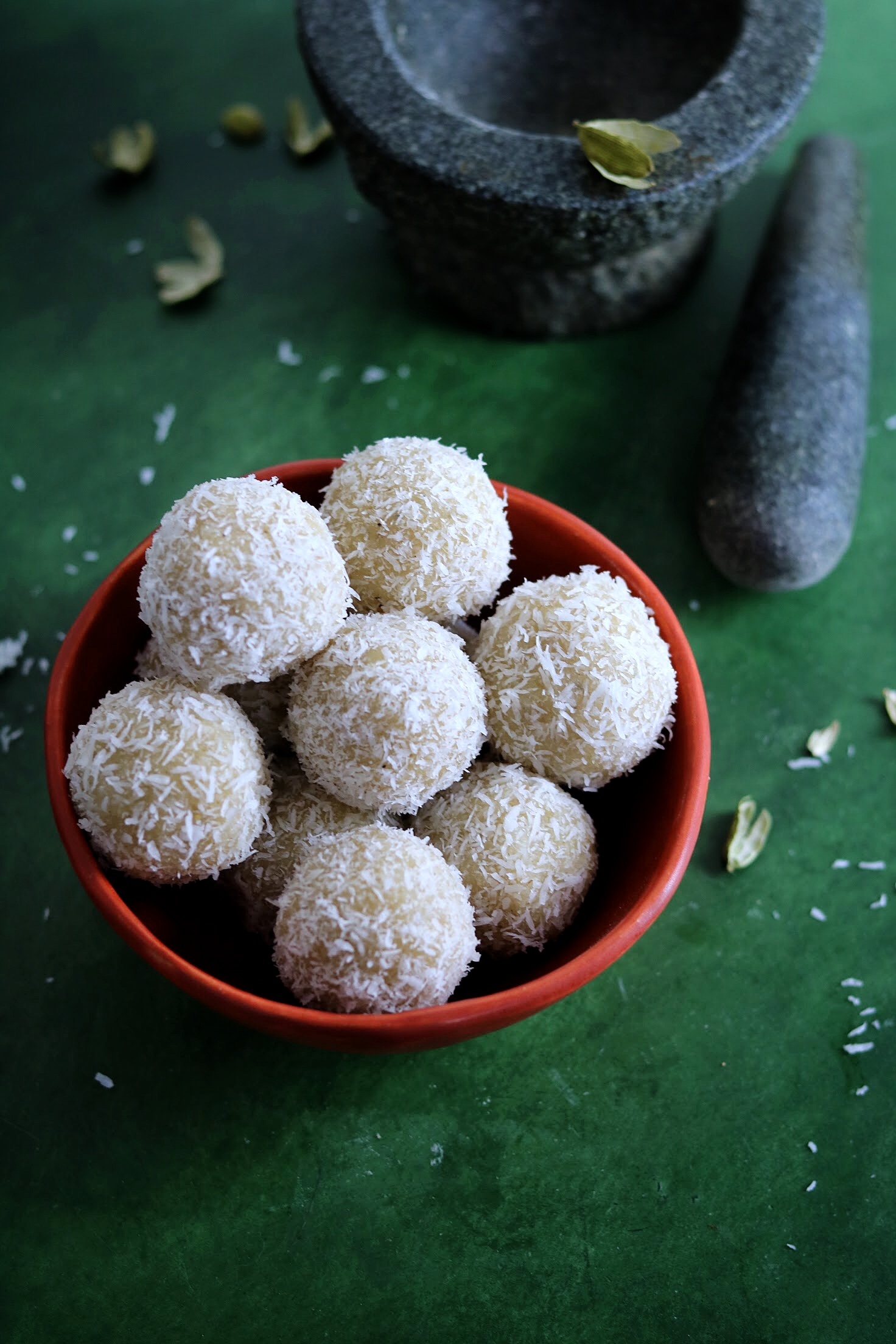 Now to the recipe. This Coconut Laddu is probably not the tri-color India Independence Day dessert you were expecting but let me tell you why I made it. Part of me is sticking it to the term "coconut." Just like the Indian flag has multiple colors, this recipe has multiple ingredients, my cultural identities are something I am always working on bringing together so they can be experienced as one.
INGREDIENTS
Grated Coconut, 2 cups
Fine Sooji, ½ cup
Sugar, ¾ cup
Coconut Milk, 1 cup
Green Cardamom, 10-12 pods, ground
Ground Ginger Powder, 1 tbsp
Salt, 1/8 tsp
Ghee, 1 tsp
Desiccated Coconut, ½ (for rolling)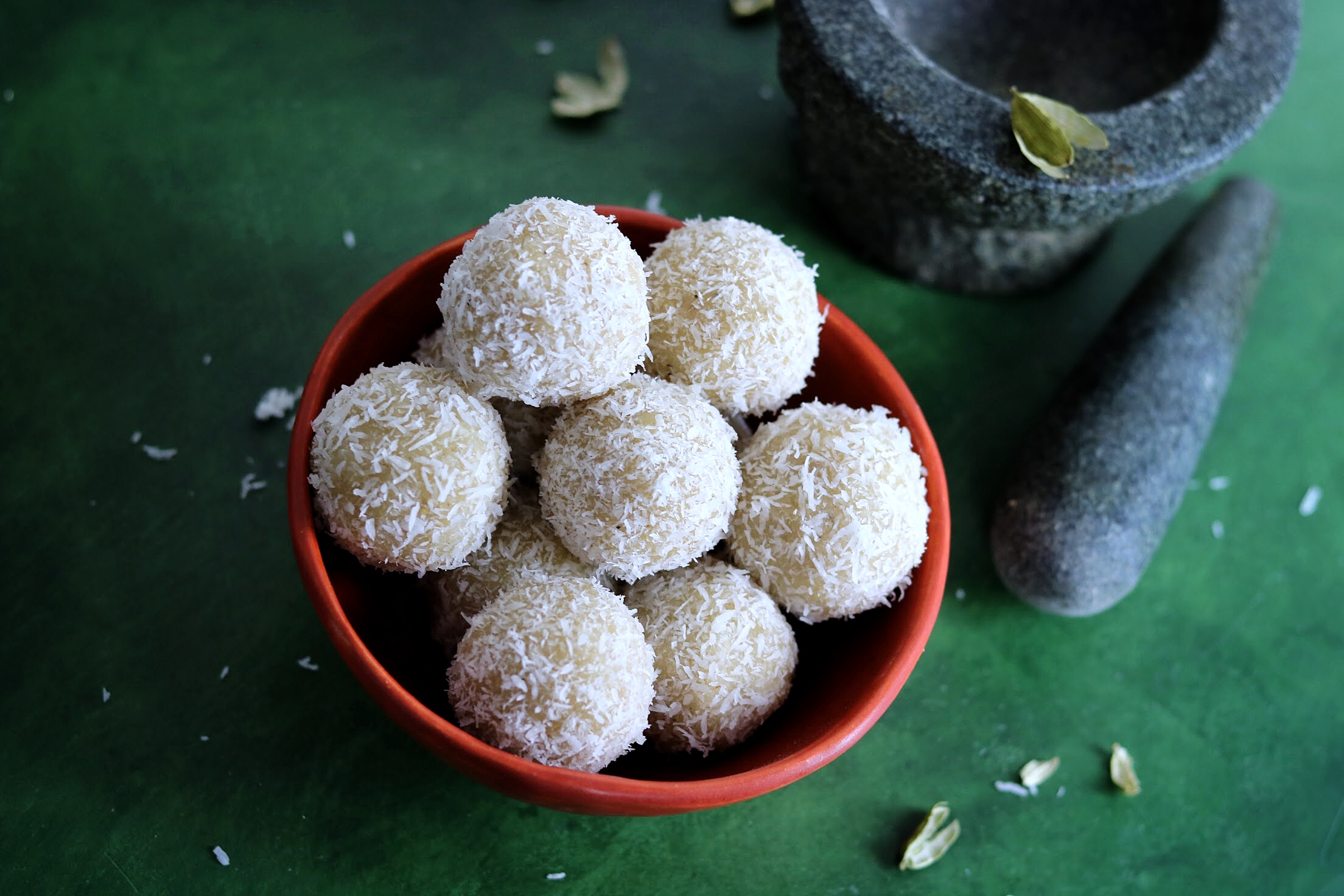 HOW TO MAKE IT
Make the laddu mix. In a heavy skillet on low heat, add all ingredients except for the ghee and desiccated coconut. Continuously mix the ingredients together for about 4-5 minutes or until the mixture comes together. It will look thick and easily pull away from the pan once it's ready. I like to use a flat silicone spatula to flatten/smear the mixture on the pan to ensure the moisture cooks out – it makes everything hold together when there is less moisture.
Roll and set. Now remove the pan from heat and let the mixture cool. Once it is cool enough to pick up and roll, add the ghee to your hands and roll into about 1 ½" diameter balls. Roll the balls in desiccated coconut and then transfer to a plate so they set. Once they dry, refrigerate in an airtight container for up to 4-5 days. Done!