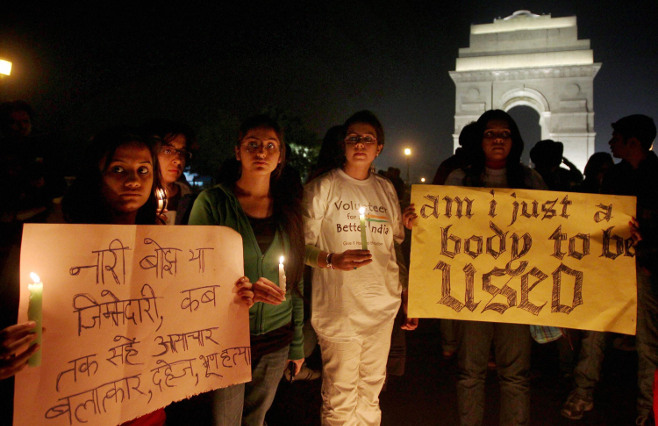 On May 5, 2014, a Delhi court in Ghaziabad, U.P. ruled that sex between a husband and wife, even when it is forced, is not considered rape. This decision is based on a complaint filed by a Delhi woman who accused a man of drugging and abducting her in order to register their marriage. After, he raped her.
The judge ruled that:
"sexual intercourse by a man with his own wife, the wife not being under fifteen years of age, is not recognized as rape."
I'm sure every female reading this article is thinking about how absurd and illogical this ruling is. Personally the word that came to my mind after hearing about this was – unjustifiable.
The infamous incident of December 16, 2012 is seared in our collective memories forever. A young woman, better known as Nirbhaya, in New Delhi was the victim of one of the worst documented gang rapes of our time. The sheer brutality of the crime sent waves of shock throughout the world and awakened the Indian society in a way we have never seen before.
Prior to this crime, rape was still quite prominent in India, however women were too afraid to speak out and receive justice. Those that did speak out were dealt with abandonment from their families, lack of support and victim-blaming. However, after the Delhi gang rape incident, violence against women was brought into the limelight. Victims of sexual violence realized they could not be silenced any longer and it was time to be heard. Fear would not dominate the lives of these women. It was time for them to take action so they could receive justice and so the women of India, even around the world, could feel safer. Yet, the Delhi court ruling is a step in the wrong direction.
The video titled "A Sense of Insecurity" follows five completely diverse women living in New Delhi around on a regular day in their lives. What do they have in common? The amount of travelling they need to be doing daily alongside the fear they hold inside. No matter how different the lives of these women may be, the five of them agree that India is a male-dominant society and that men want to "put women in their place," but it is time that India gains equality for women. It is time for women to be able to feel safer leaving their homes and being in a public place. Fear shouldn't control the lives of these women any longer.
Thanks to all the women fighting for equality in India, for punishment of existing offenses to be made stricter and harsher. Feminists or not, women in India are speaking out and being heard to revolutionize the way Indian society views and deals with violence against women. The road to making women feel safer and more confident in themselves will be a long one, but it will be well worth the fight.