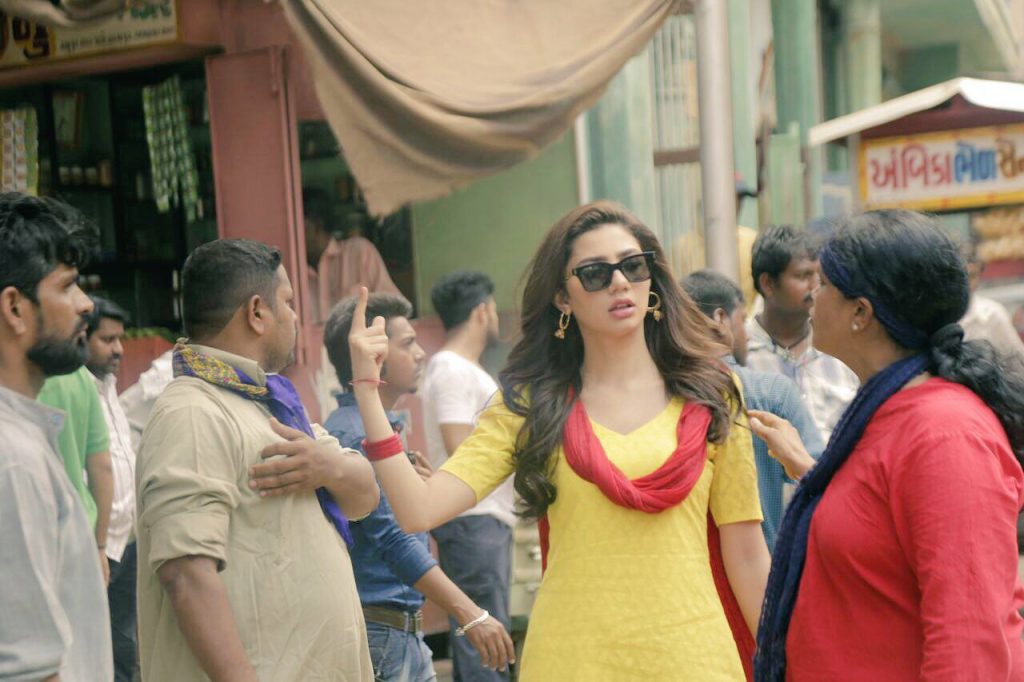 by Naila Sheikh
Shahrukh Khan and Mahira Khan's much-anticipated film "Raees" successfully released on January 25 in cinemas all over the world. Mahira, who is the heartthrob of Pakistan for her outstanding work in Pakistani drama shows (such as "Humsafar") recently made waves in India but also spoke openly about the film's promotional strategies, which didn't sit too well with her or her fans. 
All of us have waited in excitement to see snippets of her in briefly shown trailers, trying to get a taste of her chemistry with Shahrukh Khan and to much of our eyes' delight, we were pleased to see both of them looking spectacular on screen. Mahira's natural beauty and innocent eyes are in contrast to Shahrukh's stern and masculine character and one can't help but wonder about the underlying premise of the story seeing the characters sizzle on-screen.
As a fan of Mahira's, I have nothing but praise for all her work. Her beauty is appealing on screen, of course, but her subtleness in Urdu speech and deliverance of dialogues with eyes expressive of her moods, make her an extraordinary actress who is able to convey feelings with her stage presence alone. She's soft spoken, yet convincing, playing strong female characters who stand strong in times of challenges until proven right from wrong.
It is, therefore, a huge understatement to say the least about Mahira or to take her out of the equation in the whole film promoting process of "Raees" given the latest political tensions between India and Pakistan. While we were finally making the crossover in doing fusion Indo-Pak projects, such as the late Om Puri acting in a Pakistani movie ("Actor in Law"), and Ali Zafar using his vocal and acting talents in Bollywood as he is seen swooning over Alia Bhatt in "Dear Zindagi"—the ban in India on Pakistani actors and the ban in Pakistan on Indian movies, is not only unfair to the artists involved, but also ridiculous to no extent. It is killing the very soul of art and our filmy nostalgia which, unfortunately, seemed to remain the only glue between these countries so far; the mutual joy in watching Bollywood movies and Pakistani Drama Serials.
The political atmosphere and corrupted policies of crooked politicians should not become a burden for artists to carry or to bear! The film industry is a separate business and entertainment entity, with the emphasis on "entertainment" as people come in flocks to movie theatres to get away from life's harsh realities—then why is it that we, as a public, and them as actors, are paying the price for being supposedly patriotic all of a sudden?
What has the nation's patriotism to do with an artist like Mahira who worked hard in earning her role for "Raees" and is now refrained from promoting this movie alongside Shahrukh?
Would the same apply to, let's say, a Russian actor, or a Bangladeshi actor despite weak political ties towards their countries?
I ponder over this dilemma as I find the injustice in the treatment of actors and their so-called restrictions quite appalling and harmful to both nations. The banning of specifically Pakistani actors is a direct slap to their heritage, their identity, and entire being – which brings me to my burning question;
Aren't actors chosen on their merit rather than the country they're from? Aren't actors hired because of their talents and the character they are portraying? Isn't acting ACTING? Meaning, once an artist is transformed in his/her given character, that very person of 'before' is left behind and a new face appears, a new persona takes birth. Then why are we still labeling our amazing artists with tags of neighboring countries and not judging them on their skill sets?
I love Mahira for speaking her mind in an interview with the Hindustan Times: 
"I also want to promote the film. I also want to be in an interview with Shah Rukh Khan talking about it. Why not? Why is it I get told that that's asking for too much? It isn't! It is my right. This was also my film," she said.

"I want my country to see this. I want everybody to see it, every person in the world. My friends keep saying you did it, it's enough, you can just keep it in a box somewhere. I do that, but there's a part of me that says, no, I want everybody to see my blood sweat and tears for these two years, because it's been tough and I want people to see it even if I fail at it."
She praises Shahrukh for being 'magic' and intelligent as he spoilt her for life, she says and that working with him was nothing short of magical. As a fan of Shahrukh and Mahira, I am saddened to have not seen them in promotional interviews together and it's painful for die-hard fans such as myself to accept this nonsense while rights are denied to amazing artists who fully deserve the recognition and respect. I am also, positively and excitedly (that's a lie: I am dying!!!) looking forward to watching "Raees."
---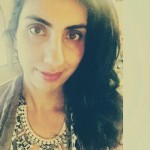 Naila Sheikh resides with her husband and two kids in Houston, TX. Born and raised in Holland, she has a keen interest to keep up with the current affairs around the world. Her everyday life, apart from playing mommy, also consists of Food Blogging on her website: NailasKitchen.com.