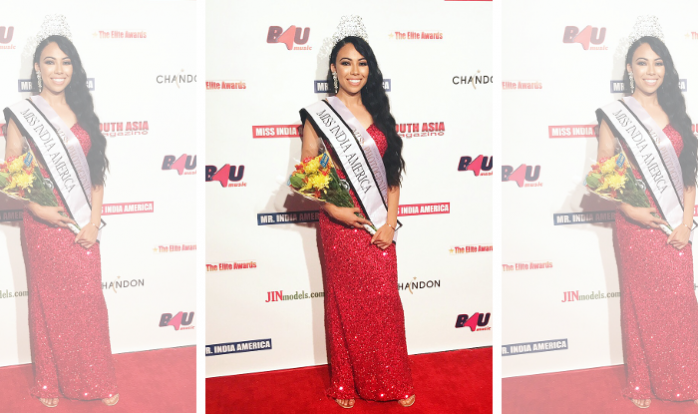 Prior to 2016, aspiring pediatrician India LaRoda spent her summers studying at multiple colleges in pursuit of her doctorate degree. When she decided to take a break last year, LaRoda entered in her first-ever pageant and became the first biracial contestant to win Miss India America.
Tell me about yourself.
My name is India LaRoda. I'm 22 years old and from Los Angeles, California. I grew up in London for a little while during my childhood, which is where my mom is from; she's East Indian and my dad is African American from Brooklyn, New York. I went to an all-French elementary school, so I also speak and write fluently in French, my second language. For high school, I went to a private Catholic school and additionally graduated from Bal Vikas (the equivalent of Sunday school in the Indian community) in 2012.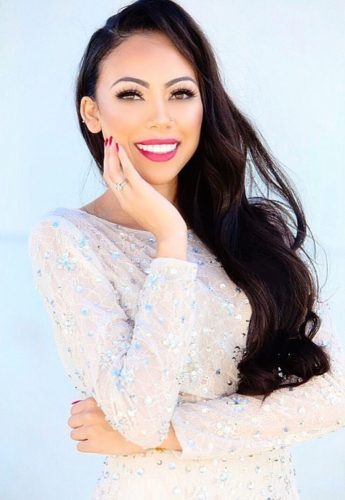 What inspired you to compete in Miss India America 2017?
Since 9th grade, I have never taken a summer off. Since education is my priority and I have always had a strong urge to get my doctorate degree and become a pediatrician, I studied all year round. I spent every summer studying at multiple colleges at once—up to three colleges at the same time. Now, at 22-years-old, I understand that I need to have a balance. Although I want to focus on becoming a doctor, I also want to enjoy my 20s, so last year I decided to take the summer off. I wanted to make sure that if I took a summer off that I would do something productive but also entertaining and fun. My mom showed me the pageant and at first, I was super nervous, but I know that in order for me to grow I need to get out of my comfort zone, and that's exactly what the pageant did for me.
What was it like to be the first and only biracial contestant?
When I found out that I was the first and only biracial contestant in the pageant, I knew that the pageant was bigger than me and I wasn't just doing this for entertainment purposes and to be productive with my summer. I was representing not just myself but also serving as a positive representation of the multiracial community. When I was walking on stage, that's what it became more about, and that's what I hope to achieve with my advocacy and my platform. Being Miss India America is about expressing the importance of embracing diversity, not just your own but everyones.

So you won the first pageant you ever competed in? That's pretty incredible. How does it feel?
Yes, this was my first pageant. It was definitely challenging to some extent because I was so out of my comfort zone. I had to navigate networking and public speaking as well as embrace my insecurities. I'm still finding out who I am, and I love that during and after the pageant, I was able to see my growth. I learned to stop comparing myself to others and learned that I am enough. I'm just as smart. I'm just as beautiful. It wasn't about the physical appearance, either. What really pushed me through this pageant was accepting my inner beauty, which I think is undervalued. Getting out of my comfort zone gave me a stronger mentality that I'm really proud of.
I often get questions about my name. What's the story behind yours?
My mother chose my name because she didn't want me to forget where I came from. As she is from London and moved to the United States, our society is very modern and Western. She decided to name me India so that no matter where I am in the world and no matter what society evolves to, I always have a reminder that this is my culture, this is who I am, and I will never forget that. My name is a representation of who I am. I am half Indian and I celebrate it in every aspect of my life.