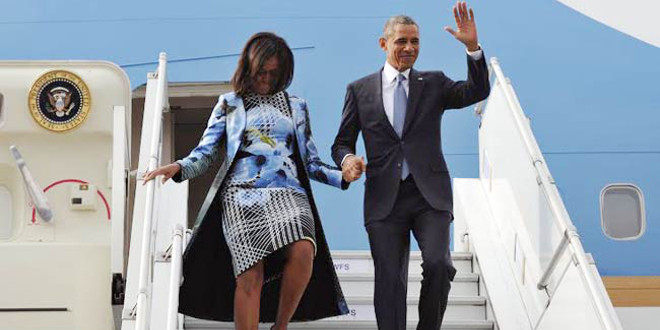 by Simerjeet Sahota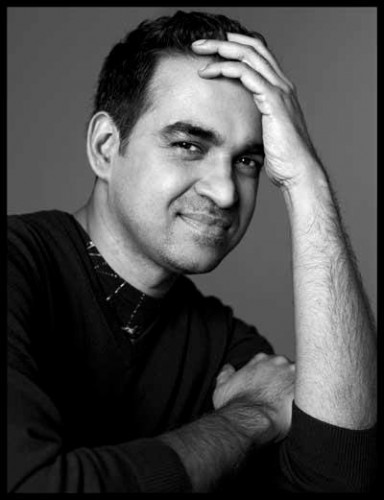 President Barack Obama may have left the motherland with the fervor for more exciting things to come from the United States and India, and Kel Penn surely entertained us with all his casual selfies with top notch dignitaries and Prime Minister Narendra Modi himself, but we are still hung up one thing: the First Lady's sense of style.
Fresh off of her sartorial win at the State of the Union, Michelle Obama landed in India as stylish as ever. Dressed to impress in New York-based, Indian designer, Bibhu Mohapatra, FLOTUS stole the spotlight and had both India and the United States buzzing.  And, rightly so, no one was more excited than Mohapatra himself, who celebrated the moment with his fans on the social media.
http://instagram.com/p/yREpcdwj-g/?modal=true
Here are some interesting trivia about this sought-after designer:
1. He's accomplished: Born in Odisha, India, he obtained a Master in Economics from Utah State University in 1996. Soon, he moved to New York City and enrolled at the Fashion Institute of Technology where he bagged the institute's Critics Award for Best Evening Wear Designer of the Year.
2. He's experienced: He was employed at Halston as an assistant designer and in 1999, and was later named Design Director at J. Mendel.
3. He's talented: In 2008, he established his own label and has been flourishing since. According to Style.com, his recent Spring/Summer 2015 collection was highly reviewed for its balance between "feminine and fitted, but a little eclectic, too."
4. He's a true Indian: He designed a collection of hand woven silks to help the traditional weavers in Orissa.
5. He's popular: Besides the First Lady, Mohapatra is a sought after designer of many celebrities across the globe including, Jennifer Lopez, Lupita Nyong'o and our own, Sonam Kapoor.
Mohapatra offers a unique signature of print, color and modernity in his clothing. Through his designs, Michelle clearly stole the show in India. And, he seems to be the best designer choice for the First Lady while traveling to the sub-continent, making us want to wear Mohapatra all hours of the day.
@MichelleObama rocks @BibhuMohapatra as she & @BarackObama greet @narendramodi in India #NamastePOTUS pic.twitter.com/jodCJKNOev

— R E V A || B H A T T (@hybridhues) January 26, 2015
Follow the Indian-American designer on Facebook and Twitter.