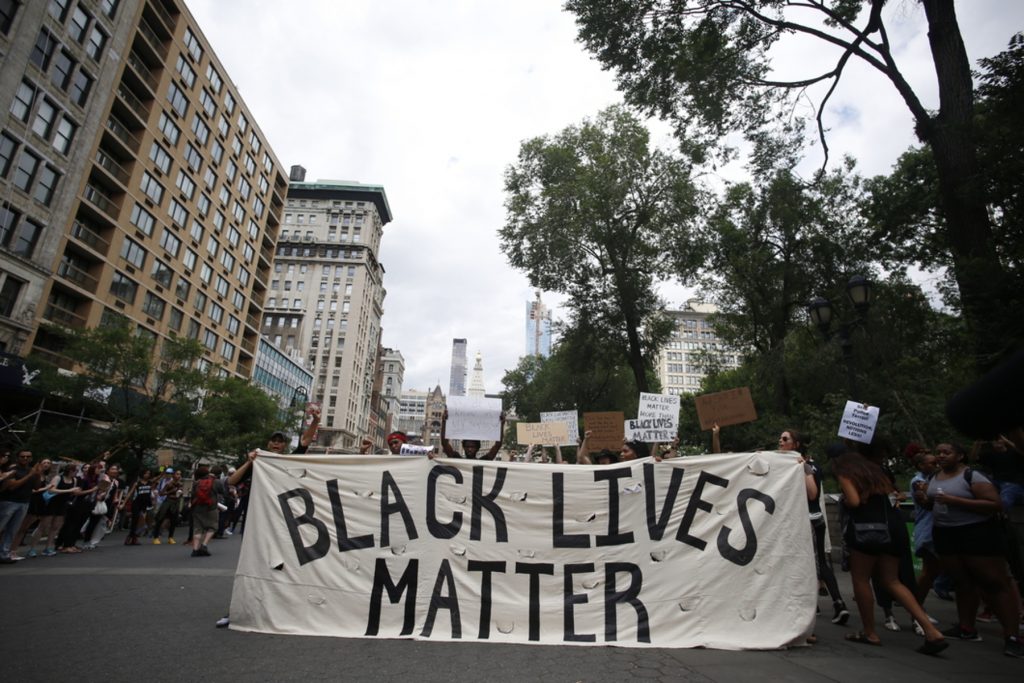 I'm a classic story of an ABCD (American Born Confused Desi). We've all heard it before. Like a puzzle piece that didn't quite fit, I was a lonely brown girl in a sea of white, trying to smooth out my edges just enough to fit into a world I assumed was afraid of my masala-rich food and shiny gold lehengas. On trips back to India, I stayed quiet, worried my American accent, and ripped blue jeans meant I was letting someone down. Never enough, I grew up in hiding. 
Today, I'm a 26-year-old who has had the advantage of traveling to far-flung places, engaging with people different from myself. I realize now that my brownness—and my family's history that comes with it—bears a privilege that eclipses the microaggressions and moments of exclusion I invariably experienced, and continue to experience, as a brown woman living in a country built for white men. 
That privilege allows me to safely drift into spaces that aren't my own. Here in Texas, I dance into a debutante ball where southern belles with bright blonde hair and ivory skin dance with boys with blue eyes and strong jawlines. I'm just white enough to be here. I don't mean white by the color of my skin, for I'm blatantly brown.
View this post on Instagram
I mean that my parents didn't face housing discrimination when they were trying to buy their first home, so I grew up with successful white neighbors; I mean that my ancestors weren't forced into this country on a slave ship. Instead, they packed their suitcases and migrated here on their own volition. And I mean that when people look at me, they see a "model minority," someone who is politically passive and academically hard-working.
Meanwhile, I visit the school in the Bronx where a white friend of mine teaches. The school is attended mostly by Black and brown kids, and my friend tells me stories of how her students are stopped by police on their way home. Meanwhile, nobody looks at me twice. My appearance makes my heritage ambiguous—Mexican, Italian, Brazilian, Pakistani, Afghani—people see what they want to see. I'm just "other" enough to blend in here. 
While I manage to coast through these spaces, I simultaneously have a story that makes me different. In applications for jobs and professional schools, I'm asked to produce a diversity essay—350 words about how I'll add a unique perspective. I can recite an answer with my eyes closed. I'm the daughter of an Indian man who came to this country with $42 in his pocket and a woman who was displaced from New Delhi to rural America at 11 years old. It's a compelling story. I'm not another white girl from Texas.
My story gives hope to the American Dream. I was taught that through hard work and diligence we can achieve our dreams. I had my own ancestors' stories to prove it. The reason why others fail to achieve, I am told, is laziness.
But when we live in a world where a 25-year-old Black man is gunned down while jogging and a  police officer is pinning a Black man down to the point that he can no longer breathe, it's time to rethink the story we are telling. It's time to take a good hard look at our own history and at our status as "minorities" and "people of color." 
It's not enough to sympathize with marginalized communities and then move on with our lives. It's imperative that we dig deep and scrutinize whether the stories we tell are contributing to a social structure that demonizes Black men. 
View this post on Instagram
As a community, we, Indian-Americans, can be quick to call ourselves the victim when in fact we are the richest and most educated ethnic group in this country. Indian-Americans have a higher household income than any other Asian American subgroup. We have low rates of poverty, divorce, and reliance on public welfare. We are unlikely to end up in prison. We are extremely likely to attend professional school. 
In his book "The Other One Percent: Indians in America," economist Nirvikar Singh explains how we, who come from a country ravaged by extreme poverty, pollution, and scarcity, have somehow become the highest-income minority group in the most powerful country in the world. When you let that sink in, it's truly mind-boggling.  
As Singh elucidates, it's a story of selection: with the passage of the Immigration and Naturalization Act of 1965, Indians from the upper echelons of society, with technical skills and education, came here seeking further education and employment. 
Meanwhile, white folk in America were heralding us and our Asian brothers and sisters as the "model minority." We were the community that Black Americans should emulate, they said, as if hard work could overpower generations of racism and enslavement. 
For a number of reasons, the model minority framework is finally beginning to be dismantled. In fact, it's hard to hear the words "model minority" without the word "myth" attached to it—and for good reason. The phrase is a stereotype that erases important distinctions between individuals and between different Asian communities. It renders Asian Americans one-dimensional, and it perpetuates a story that pits Asians against other minority groups, ignoring the fault lines of history. 
In the words of writer Vijay Prashad, desis are "used as a weapon in the war against Black America," and therefore "we must in good faith refuse this role" (note that Vijay uses the word desi. I think this over-generalizes and fails to account for the different experiences of other South Asian minority groups). 
I think it's time that we not only refuse the role of the model minority, as Prashad commands, but we also need to completely change the narrative. We need to acknowledge that this country's immigration policies have worked to our advantage. We need to stop calling ourselves minorities in cases that serve us while at the same time seeking to achieve "whiteness" in other spaces. 
It's time to stop ignoring the anti-Blackness that persists within our own communities, by way of subtle comments about the beauty of fair skin and the more overt comments that Black people are somehow violent in nature or apathetic in work. No racial group is born with such characteristics. 
It's time to recognize that with our status as the most advantaged minority group in this country comes great responsibility to lift others up. We occupy spaces where our voices can be heard, and it's time we use our voices to stop the madness and stop the hate. 
I'm not trying to minimize the real challenges and racism that many South Asians in America face. As a broader community, we continue to struggle with abysmally low rates of representation in the media; we are fetishized and exoticized to no end, and discrimination still occurs in the workplace. Moreover, I am speaking of Indian-Americans because South Asian Americans are a diverse group of people with different backgrounds and stories.
View this post on Instagram
What I am asking is that my community take a look at its story and how our history has shaped our situation. Can we use the power that our success engenders to call for change? Can we use our education and status to uplift others? And can't we see that this is not a zero-sum game? When we fight against anti-Blackness, we all reap the benefits.
We've learned that we are capable of achieving great things with hard work. So, let's work hard to build a world we want to live in.
Follow this link to learn more information on resources and places to donate: Black Lives Matter.
---
The opinions expressed by the writer of this piece, and those providing comments thereon (collectively, the "Writers"), are theirs alone and do not necessarily reflect the opinions of Brown Girl Magazine, Inc., or any of its employees, directors, officers, affiliates, or assigns (collectively, "BGM"). BGM is not responsible for the accuracy of any of the information supplied by the Writers. It is not the intention of Brown Girl Magazine to malign any religion, ethnic group, club, organization, company, or individual. If you have a complaint about this content, please email us at Staff@0mq.349.myftpupload.com. This post is subject to our Terms of Use and Privacy Policy. If you'd like to submit a guest post, please follow the guidelines we've set forth here.