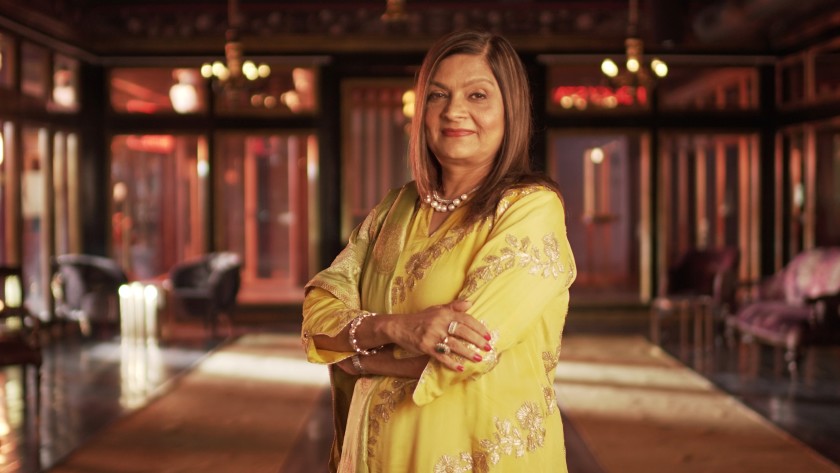 "Indian Matchmaking" dropped on Netflix just 48 hours ago and my entire Twitter timeline is filled with opinions on it. Hot take after another, so here's mine!
If there's one thing that #IndianMatchmaking has done is it's accidentally exposed the regular conversations that happen behind closed doors in a lot of Indian houses to this day pic.twitter.com/fFFlNzPdHr

— The Bad & Bollywood Podcast (@badnbollywood) July 19, 2020
This relationship docu-series follows the lives of young Indian and Indian-Americans just trying to find love through the help of an international matchmaker, Sima Taparia. Taparia has been in the game for 15 years and has a well-regarded reputation for a reason. She's also an aunty that I would be terrified to tell myself about. Taparia travels from India to America to Canada (and wherever anyone happens to hire her) to meet with her clients.
As we meet every single bachelor/bachelorette, we're also introduced to their family, their day-to-day life, and what they're looking for in a partner. Some of the clients will annoy and anger, while others, like Nadia, Ankita, and Vyasar deserve everything their hearts desire.
While the show broadens the perspective of arranged marriages for the Western world, it very much feeds into the prevalent stigmas and taboos South Asian womxn face every day. From the sometimes subtle to other times overt jabs of classism, sexism, colorism, casteism, to discussing stigma surrounding divorce and mental health, the show gives us a horrid inside look on the pressures we face before tying the knot.
On one hand, it is refreshing to see some of Sima Aunty's candidates in India think independently about what they want from their life partner without parental pressure, but we can't deny how much the show glamorizes age-old stereotypes of Indian weddings, customs, and traditions. Many will argue "Indian Matchmaking" doesn't do enough to call out these stigmas and taboos as problematic. But with the show now streaming all around the world, I can only hope it facilitates some much-needed conversations we all need to have about these issues. If so, perhaps we'll step closer to ending some of the toxicity in our community.
A few weeks before the show's global release, we spoke with Oscar-nominated creator/executive producer and celebrated documentarian Smriti Mundhra about the creation of the show, as well as how she hoped to tackle the very topics currently up for debate on everyone's social media platforms.
Why did you wanna tell this story?
"So, it's a little different from what I've done in the past. The reason I was excited about this show, more people are gonna watch this than anything I've ever made. To have a mainstream, huge dating show, 150 counties on a huge platform is pretty powerful. And excited to be able to celebrate our tradition and call out what needs to be called out. It allows us to be just us—without being defined by stereotypes. I was excited to have a platform to get away from that."
https://www.instagram.com/p/CCwQfDaJsmF/
I found Ankita's story, in particular, very interesting and relatable. Her story will spark a lot of conversations. What conversations are you expecting and hoping to come from the show overall?
"I hope people will see themselves in some or several of the participants in the documentary. Marriage is so fundamental to our identity as South Asians whether we like it or not. It's something we struggle with, and yes, we've evolved with how it's dealt with in just the last two generations, but there's still so much to wrestle with.

It's all fair game, once people watch the show there's going to be a lot to love about it and a lot to critique about it. Critique not only the show but our culture and our mindset around marriage at large. And I think that's all very valid to talk about. Only once you start talking about taboo ideals relating to classism, colorism, casteism, and divorce out in the open, hopefully then we can change our society's mindset once and for all. This idea of a 'good boy' or a 'good girl' or the condescending phrase Nikita is labeled as, 'challu.' Once we start talking about this more, I hope that we can evolve out of this."
How was casting like for this?
"It was frustrating! But it was a challenge, this process as we all know happens behind closed doors. So to ask people if we could come in with our cameras and document the process was different for them. Sima had a list of 500 candidates and we called every single one of them. For the vast majority of people, it was a no. But I think the people we ended up with, they had something to say or show through their journey of arranged marriage.

Each storyline I believe to be a commentary of this tradition. I think we're really lucky with the range of people we got. We got to expand and show how vast the diaspora is. Indian people are not a monolith. There's all different types and backgrounds being shown. We have a Guyanese woman, and through her we are able to see the stigma our community has with West Indians. We have a Punjabi-Sikh woman who is dealing with the stigma of divorce and being a single mom, and we have others affected by colorism and body image. I wanted to show diversity of ideology and background. The Indian experience is not limited to one thing."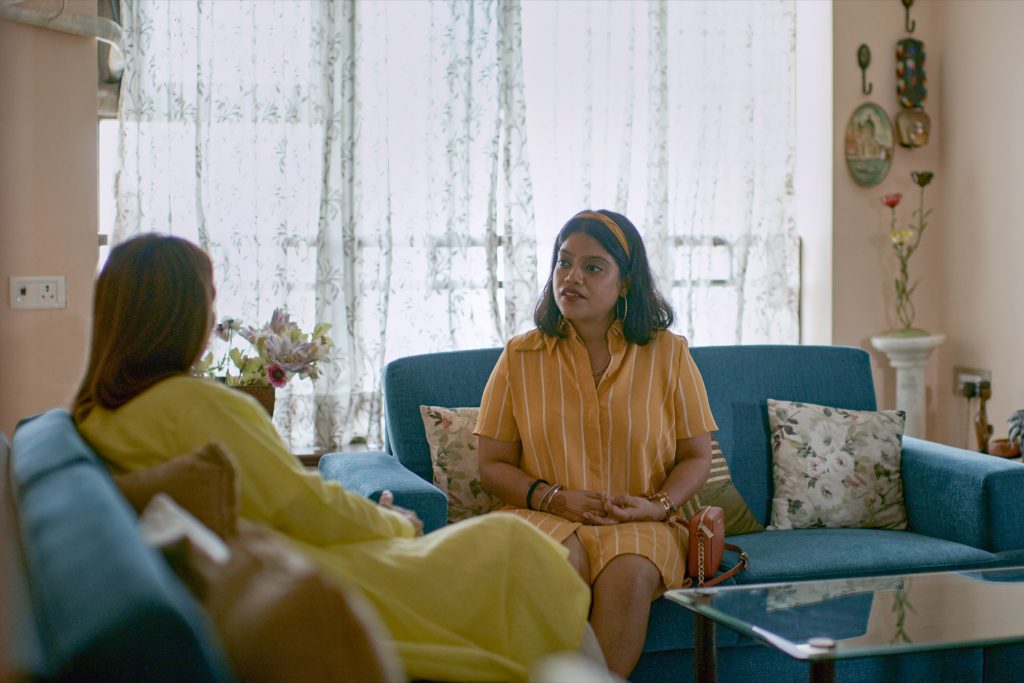 Did you have any idea how extensive and thorough Sima's process was?
"Sima is so very thorough and serious about her work. She's been in the business for 15 years now. She's very straightforward. She's still an old school type of Indian aunty, for her marriage is still a very straightforward proposition. You know, once you vet the families, you match on a basic level of criteria, and then she says the rest is up to destiny. What her struggle is, and you can see in the show, she's pushing herself to evolve and trying to recognize these individual clients in our generation. Like, it's important for us to marry someone who has common interests, our wavelength matching, chemistry, and all that stuff. And for her, this is all new.

No one cared about that stuff from her generation. All they really needed was to know if you're from a good family? Do you have a similar education background? Do you celebrate the same holidays? And that's all you really needed to know. So, this has been a growing process for her to understand this generation.

Typically she doesn't meet with the candidate as often as she does in the show. She usually meets the parents and converses with them most of the time, so this is very new for her as well. She's recognizing that things are changing and not only is she catering to the needs of the parents but she's now catering to the needs of the candidate. It's been really interesting to see her change with the times."
We've heard you also have a new series about Bollywood coming out later this year! Can you tell us more about that?
"This is gonna be really fun! Essentially the series is a history of Bollywood told through the lives of two of the most prolific filmmakers in Bollywood. They're father and son. The idea is to examine the last 50 years of India through the lens of Bollywood. The cultural changes, the political changes. A lot has happened in India post colonialism and Bollywood is a great lens to track those changes and showcase them."
All episodes in season one of "Indian Matchmaking" are now streaming on Netflix. Check it out for yourself and lend your voice in this important discussion.