pby Sampat Jewellers
This post is brought to you by our newest partner, Sampat Jewelers—a modern-day Indian jeweler, specializing in contemporary diamond mangalsutras. Our friends at Sampat Jewellers want you to take advantage of their special limited time offer—take 10% off your first purchase using promo code BrownGirl. 
Indian weddings are filled with grandeur, magic, and happiness. But how does this magic happen in the first place? A team of wedding experts such as clothing and jewelry designers, wedding planners, makeup artists, photographers, DJs and professional caterers forms the backbone of all Indian weddings.
So to make it easier to choose your team of professionals and help you along the entire wedding process, I reached out to renowned wedding experts and asked them for their number one wedding tip for every South Asian bride. 55 experts generously shared practical, mindful, personalized and unique tips that can help you design your most memorable wedding.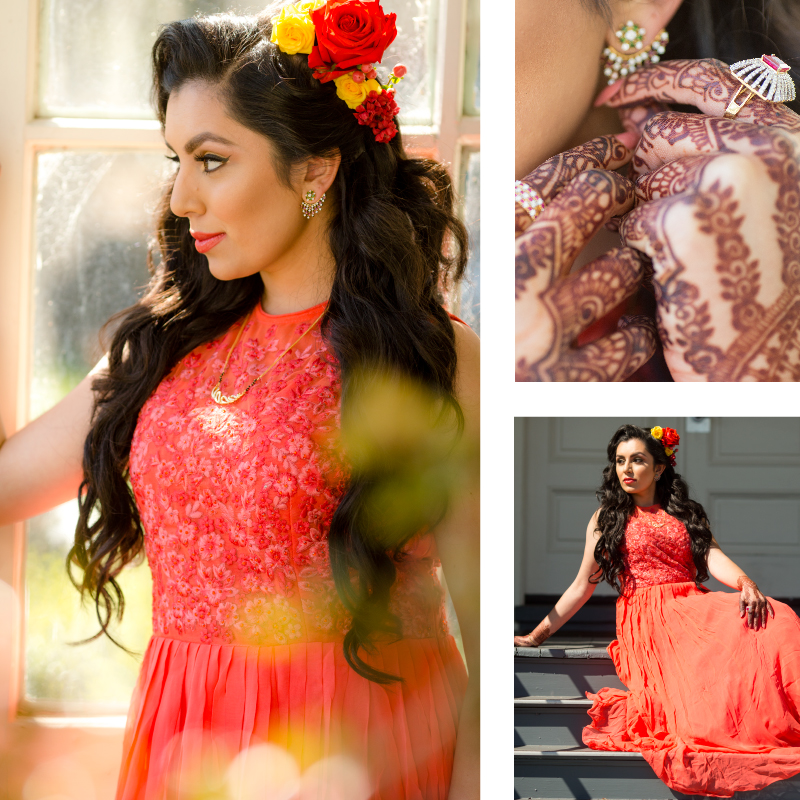 So here are the finest wedding tips from the experts themselves!
 "The most important bridal trend is wearing clothes and accessories that allow you to enjoy your day—a lightweight but intricately crafted ensemble with drapes and dupattas that take care of themselves while you enjoy this special day. Pockets in lehengas, Obi belts to hold dupattas, capes and cross body potli bags are great this season. I believe it's important that the bride looks as beautiful as she is comfortable." – Anita Dongre

"Classify your cash and know your numbers. Plan your wedding with a budget in mind. Don't spend hours on Pinterest "researching" flowers, lehengas or venues that are out of your pocketbook. This will only leave you disheartened and frustrated and take the fun out of planning your dream wedding; only look for ideas that fall within your price range, or 10 percent higher. We've seen amazing Maharani-worthy weddings at every budget. It all comes down to style, execution and having an eye for detail." – Shawna Gohel

"Make sure your mMangalsutra is wearable after the wedding is over on every day or on special occasions. A mangalsutra, depending on your culture, is typically chosen by the groom's family. If you can, you should choose a mangalsutra based on your personal style. After all this piece is going to stay with you forever. Most brides don't pay attention to this and only focus on the wedding jewelry for their big day. Here's a useful video on how to choose a perfect mangalsutra. A must watch for all brides to be.

For the wedding day, try to wear family heirloom pieces instead of costume jewelry. This will serve you well in long term as it holds more meaning over time and is timeless. Invest in fine jewelry pieces like a diamond choker necklace and chandelier earrings that you can wear individually for special occasions after the wedding." – Jinal Sampat

"Work out a realistic timeline with your photographer. The images you might want take much more time than you may realize, and an experienced photographer can help ensure that you have an appropriate time set aside to meet your expectations. Your photographer always has your best interests in mind and wants to make you happy." – Dina Douglass,

"When looking for a wedding vendor such as a DJ/AV production company, research and understand the company's experience, talent level, equipment quality and reputation. This will help them budget and understand our pricing and value. Many clients are focusing more on looking for the cheapest pricing, this can be a costly mistake." – Raj Gandhi

"I love weddings with personal touches and DIY decor. For example, involving your family members as bridesmaids, groomsmen, ring bearer and flower girls. Some couples could also create scrapbooks or a photo slideshow telling their story and display it at their reception." – Neha Goyal

"Follow your instincts when it comes to your wedding day hair and makeup. When you're happy with your choices and you feel confident in your makeup, that is when you exude confidence and it shows in pictures! Brides look the most beautiful when they are comfortable. It's always good to keep up with the times and follow trends, but keep in mind that the hippest trend may be more of a seasonal fad than a timeless classic!" – Karuna Chani

"Brides should choose colors that look best on them and to not worry about falling into the trap of if they are wearing the similar colors for previous events, what season it is, etc. It's important to look your best. No one else is going to remember what color you wore the night before or what season it is. Your wedding photographs will stay with you forever, so don't get hung up on the stereotypical color stigmas." – Rupa

"Hire a planner and make sure to thoroughly interview them on their experience and how they work and execute events, and also their knowledge of the industry and not just someone that is big at talking; go with someone that has had proven results. Many of the newbies are in the market because they think it's glamorous, but from veteran's standpoint, I highly recommend brides to talk and interview planners as well as talk to venues and vendors on their thoughts on how it is to work with their select planner choices as it's super important that all your vendors get a long and are results driven and not just referral driven." – Nirjary Desai

"Soak in the moment. Don't worry about what anyone else is saying. At the end of the day it's your wedding day. Do whatever makes you happy. There is no reset button. You don't get a do over. Eat, drink, and dance!" – Naveen Sharma

 "Trust your hair and makeup artist and be very communicative so that the artist can create the perfect look. Bring pictures to show your styles and if you can't find any, at least bring pictures of what you don't like. Artists are very visual and can't read minds. In the end, stay calm, hair and makeup is not permanent and can be adjusted with good communication and honesty." – Christal

"Brides should get ready early. There are lots of sentimental moments to capture during the getting ready process. Special moments of your mother putting on your necklace, your sisters putting on your bangles, and your father seeing you dressed up as a bride for the first time. By getting ready early, you ensure that you will receive more beautiful and real moments that are organic and not rushed or staged. We recommend four hours for the total hair, makeup, dressing, and jewelry placement process." – Vijay Rakhra

"I've seen too many brides lose sight of the reason they're getting married and falling victim to putting on a show for their friends/family. Don't forget that at the end of the day, you're hopefully marrying the love of your life and every moment leading up to your union should be about love. Let yourself enjoy this special time and realize all of your favorite people will be under one roof to celebrate. It only happens once! Make it happy, make it easy and make it fun." – Sonia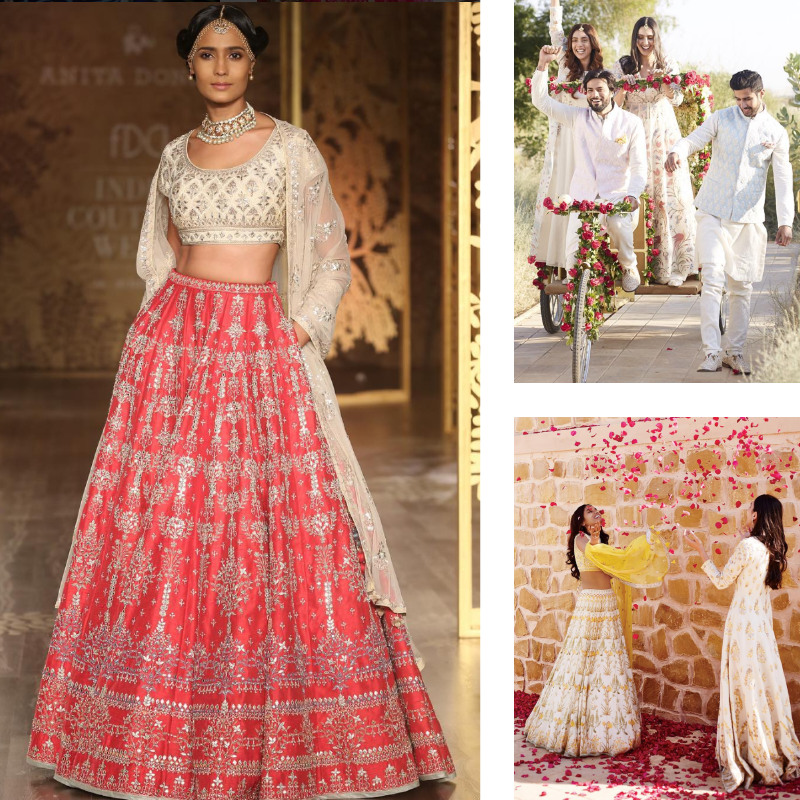 "We have been seeing an increase in people moving to a dessert bar/display" for their weddings where they offer a variety of mini-sized desserts. This lends itself to a gorgeous display that offers desserts for varying palettes. By providing a dessert bar, you can offer more than one or two flavors of cake. Rather, you can make all your guests happy with offerings of chocolate, fruit-based treats, cookies, parfaits and more!" – Shelley

"Focus on the actual marriage, if you think wedding planning is a lot of work remember that this partnership is a life investment and it can go very well if you give it the attention it deserves. Get ready to motivate each other for success and happiness in all walks of life. Sorry for the aunty lecture but I was married in 2004, the pre-social media age where my sister and mom planned the whole thing and all I did was sit in the mandap, definitely the happiest day of my life and the following 13 years have been wonderful because of my best friend by my side." – Nirathi Rao

"Always allow for extra buffer time in your hair and makeup schedule in the morning so that if anyone needs a touchup or is running late, the entire day won't run late. This allows for a calm and smooth wedding day." – Laura

"Please enjoy every minute of wedding planning. It should be a moment to bond with family and friends, in gathering great thoughts and ideas, to create the magical wedding that best be remembered by you and your loved ones. Memories that would circle back and be shared with your future kids and their kids." Lulu Nguyen

"Remember to still 'date' your fiancee. Many brides are so caught up in moving from girlfriend to wife so quickly, that the fiancee title is gone and all of their date nights become wedding planning talks. Balance out the time spent by starting off your date with a brunch (no wedding talk), go to a vendor meeting (wedding talk), possibly another meeting and then end the night with dinner and drinks with friends or family (or just you two!). This will alleviate a lot of the pressure some grooms feel about every conversation turning into wedding planning and be very helpful in your marriage as wedding planning becomes house hunting and into family planning" – Preeti Vasudeva

"Try not stress and enjoy the wedding festivities completely. They have worked so hard to put it all together so it is important to enjoy it all. If something goes wrong in the planning it was not meant to be and not worth stressing about during an important day of your life." – Neeta Sharma

"Remember to soak in the moment" – Sadaf Kherani

"Shop for your clothing well in advance! The outfit is one of the most important parts of a bride's special day, and that is the last thing she would want to panic about. The ideal timeline is to begin your wedding shopping 6 months in advance, so that if items are custom ordered from India, they can arrive at least 2 months prior to the wedding. With this timeline well planned out, there is also no need to shop in India for your clothing. It's easier to enjoy the shopping experience in your local area for increased transparency throughout the process."

"Take the time to learn about the Indian ceremony rituals and their meanings. Enjoy incorporating some of these customs into your ceremony, whether it is very traditional or a fusion of two cultures. Be sure to include descriptions of what you are doing and why, during your ceremony, possibly in a ceremony program, so that all your guests can enjoy and understand your ceremonial union." – Alexis

"Don't take unsolicited advice from your family or friends on your wedding day! In a typical Indian wedding, the whole family wants to participate and will have advice on the dress, jewelry, food, décor, you name it! (That includes advice from Aunt Gita, Sunita, and Rita! ?) My advice is to learn to say "No" or to quietly take the advice and move on. In the end, it is YOUR wedding day. It can be very overwhelming to try to make the entire family happy or to take everyone's advice, so let the biggest decisions come from you and your fiancée." – Madhoo

"Get a hair and makeup trial and do some research on what you want to look like. Too many brides don't realize the importance of the trial and go into their wedding blind, only to cause stress. Doing the trial will give peace of mind for how you will look the day of the wedding." – Livia Pope

"Narrow down your vendors early. Having recently been married and going through the process myself, narrowing down your vendors to 2 in each category early on will greatly reduce the stress of selecting vendors. The more you visit and keep as potentials, the more likely you are to be indecisive due to the large number of options and opinions. Try to catch a vibe early on and stick with it. It will make it easier for the vendor to execute your dream wedding." – DJ Amit

"Enjoy the entire experience, don't let the planning drive you crazy. When it comes to outfits, pick an appropriate cut and color for your attire. Order at least six to eight months in advance when it comes to clothing, so after you get your pieces you can plan your jewelry and other accessories. Be decisive, bridal clothing is all classic and not trendy. Go with your initial vision you have for yourself. Sometimes the more you see the more confused you get. Plan all your events and be organized; make sure you have different looks for all your events. Experiment with different colors, cuts and styles." – Asha Thakkar

"Remember to show your girlfriends some love. They helped get you to your wedding, they're your support system, and on the day of your wedding they are your pump up team, so be sure that they feel pampered as well." – Clink

"Make sure there is one decision maker for the wedding. It is hard to plan a wedding when nobody can agree on any vendors. If there are too many people trying to make decisions, it also gets hard for the bride to be excited about her wedding because it is difficult to make decisions that please everyone." – Sonal Shah

"Remember that at the end of the day everyone remembers the food at the weddings. If the food is outstanding, then your event will be remembered for a long time. Good luck." – Jahanvi

"Maintaining a strict schedule. Not only does it allow us to shoot more by knowing where we need to be at the correct time, it will also maintain your own sanity! There's nothing worse than feeling stressed about your events starting late!" – Jared

"Throughout your planning process, you will receive a lot of input from family and friends based on their past weddings. Their prior experiences may not be a reflection of the style or direction for your wedding. The experience for your guests should be memorable and can be accomplished through interesting food presentations, exciting entertainment, unique decor and most importantly, hospitality. This will allow your wedding to become remarkable and inspirational to family and friends that have taken their time to be part of your special day." – Therese

"Allow enough time for makeup and hair. That is one (of the many) details you do not want to rush. It's also a good idea to pad the time you want to be ready by, by 30 mins or so. For example if your target ready by time is 9am, communicate to your party and your beauty professionals,  8:30am. This allows for any unforeseen interruptions, delays etc. and will also allow you some time to relax before the big day!" – Jessica

"For your wedding day, attract good energy and blessings from all of your family, friends, and vendors. By honoring their presence, you must make them feel welcomed and respected. Always remember, although this is YOUR very special day, it will become a lifelong memory for all, simply by the way you make them feel! This way, YOUR wedding day memories will bring countless smiles for years to come." – Smita

"Staying true to their personal style! How does a bride decide on what to wear on her big day is a personal decision, one that should reflect the likes and tastes of the bride rather than the bridal party.  We always reassure our brides to stay true to themselves by imagining looking back on these pictures 10 years from now. Will she feel timeless and happy with her look? Also, communicating with your bridal hair and makeup artists is so important, let them know your likes but also your dislikes so that those can be avoided during your appointment!" – Shannon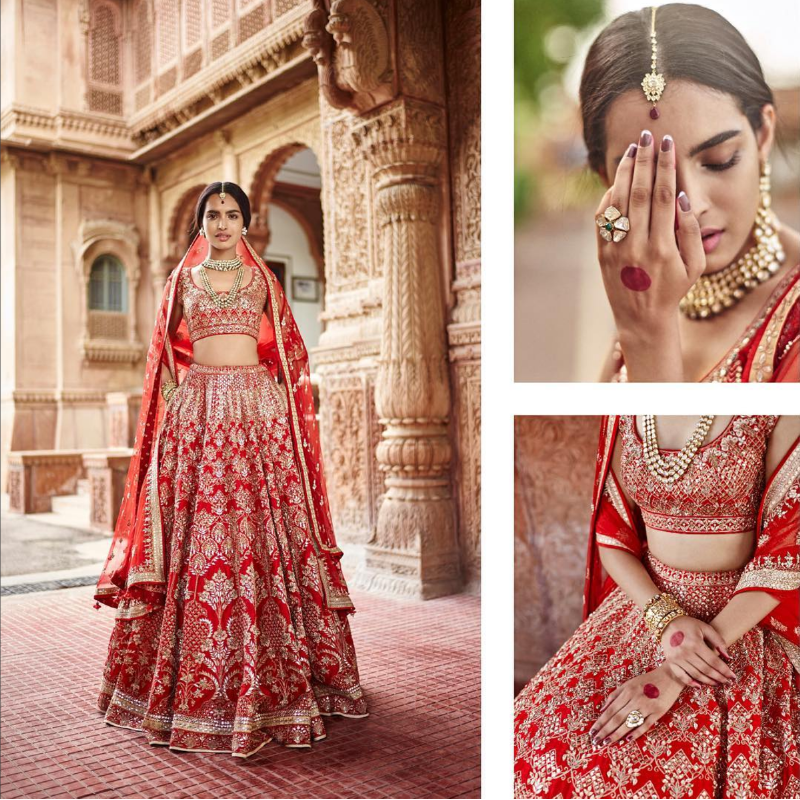 "The bride and groom hire a seasoned wedding planner who can assist them in navigating their options and variations in the wedding industry. I can understand that the costs can be daunting at times but please know that they will be the ones to truly help you make the right decisions and also execute your day perfectly. Be sure to ask all the right questions so that you know what services you are getting for the price." – Neha

"Focus on your unique wedding experience—the food, the drinks, the DJ entertainment, the lighting—from the moment you walk in until the moment you leave. Don't worry about little things like centerpieces; focus on how to best enhance your guests' experience so your wedding event is something they can talk about (in a good way!) for years to come." – Vikas

"For brides having a traditional Indian wedding with lots of Indian deserts, they do not need a wedding cake to feed the guest count. We suggest a 4–5 tier cake to make a presentation at the venue and enough cake to feed 100-150 guests. For Indian brides having a Christian ceremony they will most likely need a little more cake as 90% of the guests typically want a bite of the wedding cake." – Butch

"Step back and enjoy your wedding day! Indian brides, grooms and parents all tend to get attached (and nothing wrong with that), to all of the details that they forget to have fun. You've checked and double checked all the specifics with your professional vendors, and at this point, let them do what they do best and what you've hired them to do; we all have the same goal and that's to ensure you have the best time of your life! If this is something hard for you to let go of, consider hiring a wedding planner to assist and take care of your wants and needs from all the vendors, if you haven't yet." – Jo Ann

"Start getting a monthly facial months prior to your wedding day and leading up to it. This will create a perfect canvas for the makeup to be applied to for your special day. As for the makeup, making sure you feel comfortable in the look is very important, purchasing a setting powder and lip color for your wedding day touch ups, or even hire the makeup artist to stay on site with you so you don't have worry about touch ups. Your makeup will be photo shoot ready through all your events." – Fawn
"The couple should get a professional (non-family/friend) wedding coordinator at the very least for the wedding day so there is someone in charge of the schedule, who is not having to answer to anyone but the wedding couple." – Leilani
"Hire a wedding planner. Planning a wedding is no small task, and there are a lot of details to work through as you plan your events over multiple days; hiring a wedding planner who is experienced with Indian weddings can help coordinate the logistics of the events. If you have the extra time, and would rather plan the details yourself, we still highly recommend hiring a day-of coordinator so you can truly relax and enjoy your wedding weekend." – Tara Nicole
"When it comes to finding the perfect wedding look(s), do some research on silhouettes and colors. For South Asian brides, try on different lehenga cuts (you'll find there are loads of variations to a simple lehenga choli). Also, experiment with color by holding up different colored fabric swatches to your face in front of a mirror. It's best to get an idea of which colors compliment you most and bring out your best features. Doing this bit of "pre-work" before going bridal wear shopping (or meeting with a custom designer) is incredibly helpful. If you are working with a custom bridal designer, he/she will get a better picture of what your likes/dislikes rather than guessing, and ultimately the final result will be much more aligned with your preferences. Be as clear and descriptive as you can when expressing your wants for the bridal looks." – Amy Devan
"Write down the order of vendor categories from most important to least important. From this list you understand your priorities. If you find a vendor that understands your style or vibe then ask for recommendations of other vendors that they think you will enjoy working with. There is a different level of synergy that is created when vendors that work together often are working with the same couples." – DJ Riz

"Hire a wedding planner! As Wedding Planners, we're knowledgeable of traditions and etiquette as well as event management, budgets and legal contracts. A great planner listens and works with you to ensure your unique wedding day vision flows flawlessly. So, take a deep breath and enjoy the planning process! Your wedding day is going to be your best day ever!" – Kathy Grate
"Always get a makeup trial before booking your make up artist. You want to make sure you like their style and that you establish your final look so that there are no surprises on the wedding day!" – Parul Gandhi
"Hire more hair and makeup-up people than you think you need so you don't have to start getting ready at 2:00AM. Leave approximately 45 minutes per application equaling to 90 minutes per person. This is the number one thing that will backup your whole day! You should feel pampered, not rushed!" – Erin Calvimontes
<

"SHEEVL! Sleep well, Hydrate, Eat right, Exfoliate, Vitamins, Lip condition." –

Sleep well. Sleep will help your body rest and recover from the crazy day as well help rejuvenate your skin.


Hydrate. Hydration keeps your skin soft and prevents lines. It also helps flush out any toxins from your body. You are typically meant to consume 8 glasses of water per day. I would recommend 10 –12 glasses closer to the big day especially in summer months or hot climate.

Eat right. We all know what you put into your body has the greatest effect on how you look. I recommend fruits, veggies and healthy smoothies taken for a few months leading up to the big day because they will show great results.

Exfoliate. It's always good to follow a skin cleansing regimen daily. Cleanse, exfoliate, tone and moisturize.

Vitamins. Vitamin deficiencies can lead to many skin problems. I recommend starting a daily vitamin regimen after consulting your physician. The two key vitamins are B12 and D. B12 helps reduce stress; D helps prevent break outs. Note that most South Asians, especially vegetarians, have a vitamin D deficiency.

Lip condition. Chapped lips are tell-tale signs of dehydration and lack of lip moisturizer. Chapped lips prevent long lasting lip stain and give a rugged look. Start conditioning your lips with a lip conditioner such as chapstick at least a month ahead.
"Find the time and different ways to enjoy the journey leading up to the wedding as well being able to savor the day itself. It can be a stressful time with so many details to attend to and decisions to make, but these precious moments don't come back." – Kavita Rao
"Be present. Sometimes wedding planning can be overwhelming with so many things to check off the to-do list, but staying present in the moment is what makes the journey even more special. This journey should be about both couple taking time and enjoying each other, getting to know each other on a deeper level, which will prepare both for a stronger marriage. Taking the time to enjoy a movie together, and not have wedding talks can help with staying present. Schedule a few dates with your friends, and go out and have some fun." – Georgette Casimir
"Not to give yourself too many options, you will get confused and overwhelmed. You will deal with the ethics of someone's business rather than focusing on what you want. Price is a huge factor but at the end of the day stick with what you want and eliminate what seems to be a good concept but not something you'll regret" – Nadia Ali
"The guest experience is paramount to having a beautiful and memorable wedding! Keep your guests in mind at each stage of planning, and be a gracious host. This doesn't mean you have to dazzle your guests at every turn. It simply means keeping in mind that a wedding is just as much about bringing your communities together as it is about the two of you." – Andaleeb
"Talk with your fiancé about what is most important to you both about your wedding; which elements will it seem that you're having an event that truly reflects your love and your personal style. Also talk about your cultural traditions and which of those are most important to you. This is especially important if both of you are not Indian. Then talk to your parents about the same questions—don't assume that they won't understand that you don't want to do a particular tradition or that you want to include something they think is too modern. They might just surprise you!" – Cathy O'Connell
"Find vendors that work well in the background. You don't want to be worrying about your photographer or videographer being intrusive and getting in the way. Indian weddings have a long series of beautiful, intimate events, and you'll want to be care free at each of them. Enjoy every ceremony, every celebration, every tradition, every moment with your new partner in life!" – David
"Earn back from the wedding spending. We all know weddings cost a lot of money, from the big-ticket items like the venue and catering, to the littlest details. We recommend you sign up for a credit card that earns you miles—do your research and see which one will give you the most for your buck. After the wedding spending is done, you should have plenty of miles saved up to book your honeymoon flights using the earned miles. We would only recommend this if you are disciplined enough to make the payments as you do the spending and not let it all pile up, even the ones that are zero interest for a year." – Mandy
"Hire a wedding planner to take on as much or as little of the planning. But if you and your family are able to handle the planning stages, then I would highly suggest hiring a qualified Wedding Coordinator to carry out the logistics of the pre-wedding events and/or the wedding day. Having many key parts to a wedding means having many vendors. Therefore selecting a wedding coordinator who can communicate, execute the flow, and be a key point person will result in giving your family time to enjoy the festivities." – Jacqueline Vazquez
You've now discovered fantastic wedding tips from experts who collectively represent and plan hundreds, if not thousands, of South Asian weddings every year. If you know someone who is in the wedding planning process, then share this article with them! You never know which bride you will save from becoming bridezilla!
All images in this post are courtesy Sampat Jewelers.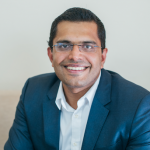 Kunal Sampat is part of Sampat Jewellers, a modern Indian diamond jewelry business specializing in designer mangalsutras. This article was inspired by his personal interest in Indian weddings. You can find him on Instagram.