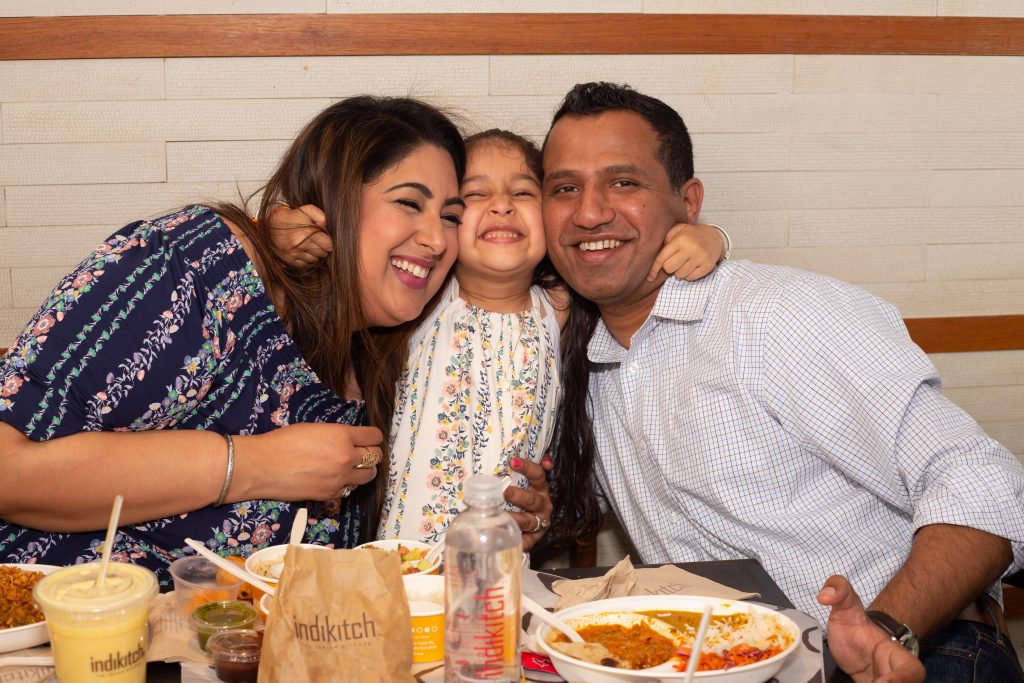 The following post is in partnership with indiktich, a restaurant offering a wave of fast-casual Indian food full of real flavor, and no hormones, antibiotics, preservatives, or GMOs. Visit their website to check out their menu and feast at one of their five locations in New York City. 
Dining out as a young, South Asian family can be challenging when it comes to finding a restaurant that's not only family-friendly, but that also offers fresh authentic menu items. However, indikitch, which has five locations in New York City, is looking to change that. Specializing in fast-casual Indian fare, indikitch emphasizes their belief of serving real food that's full of flavor:
"We make full-flavored, authentic Indian food from scratch using recipes perfected over generations, but that are fired up and ready to eat within minutes. Our food is real food: no hormones, antibiotics, preservatives, or GMOs."
A few weeks ago we were invited to have lunch at their Flatiron location and I was excited to check them out as I've been hearing quite a buzz from my friends. We found the restaurant within minutes and walked in just as they were opening. The natural light beaming in through the windows with the aroma of fresh spices filling the air was a familiar memory of home.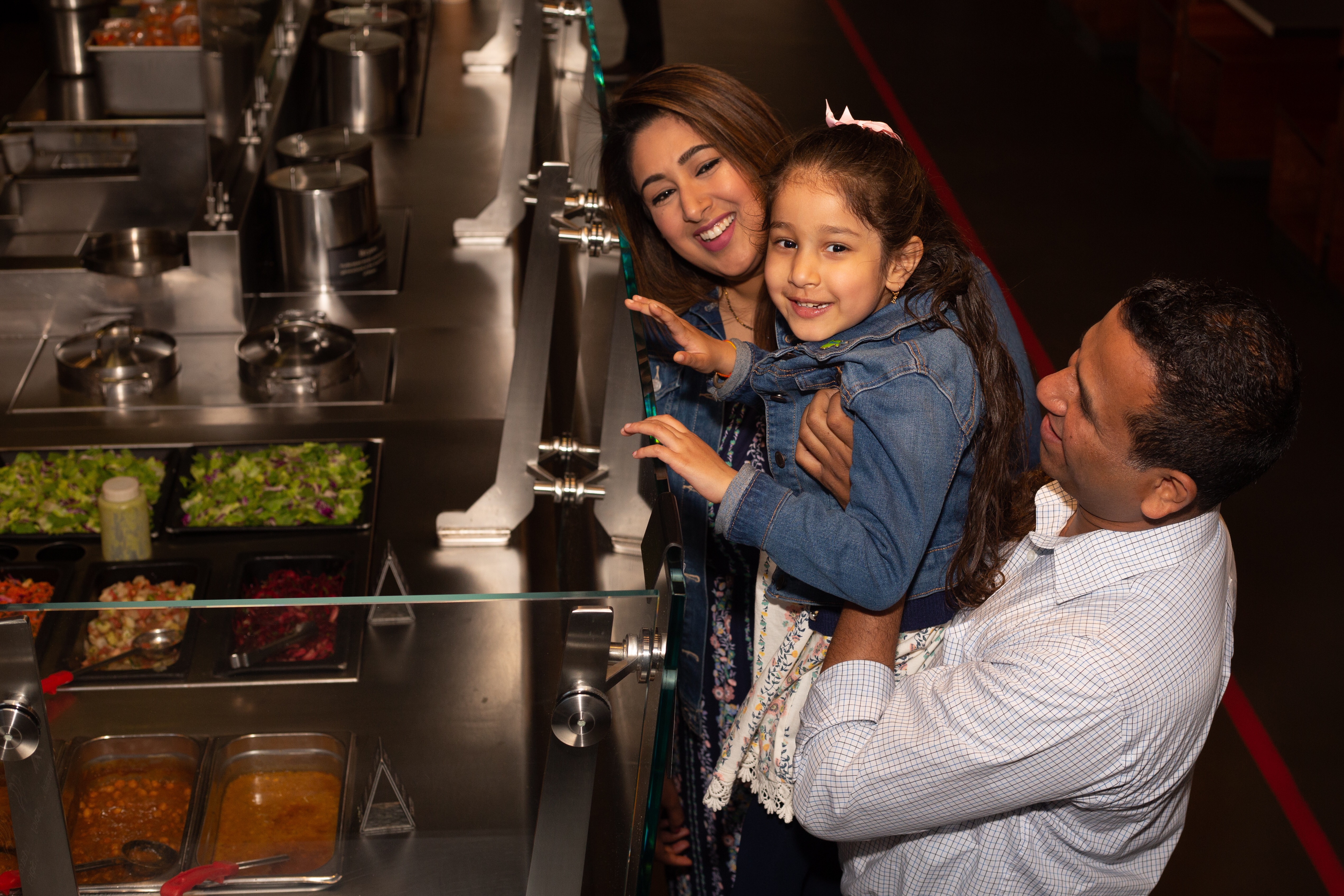 With a large selection to choose from, indikitch made it easy for us to put together our perfect meal. There are reminders of menu items all around the restaurant featuring some of the top picks. The menu offers you four main dish options including The Live Fire Feast (think casual thaali style, some of everything, making it a full meal), Biryani, Kati Rolls, or Live Fire Salad (all with your choice of protein). Protein choices include chicken, pork, lamb kofta, paneer, or mushroom. For their Feast bowls only, you get to choose one of their made-from-scratch sauces: tikka masala, vindaloo, korma, kadai, or saag. I mean, you're spoilt for choices!
You also get to pick your level of spice ranging from no spice to extra spicy. Because we eat Indian food often and are used to spice, my husband and I went with 'spicy' one notch lower than the max knowing our little one would also be able to share if needed.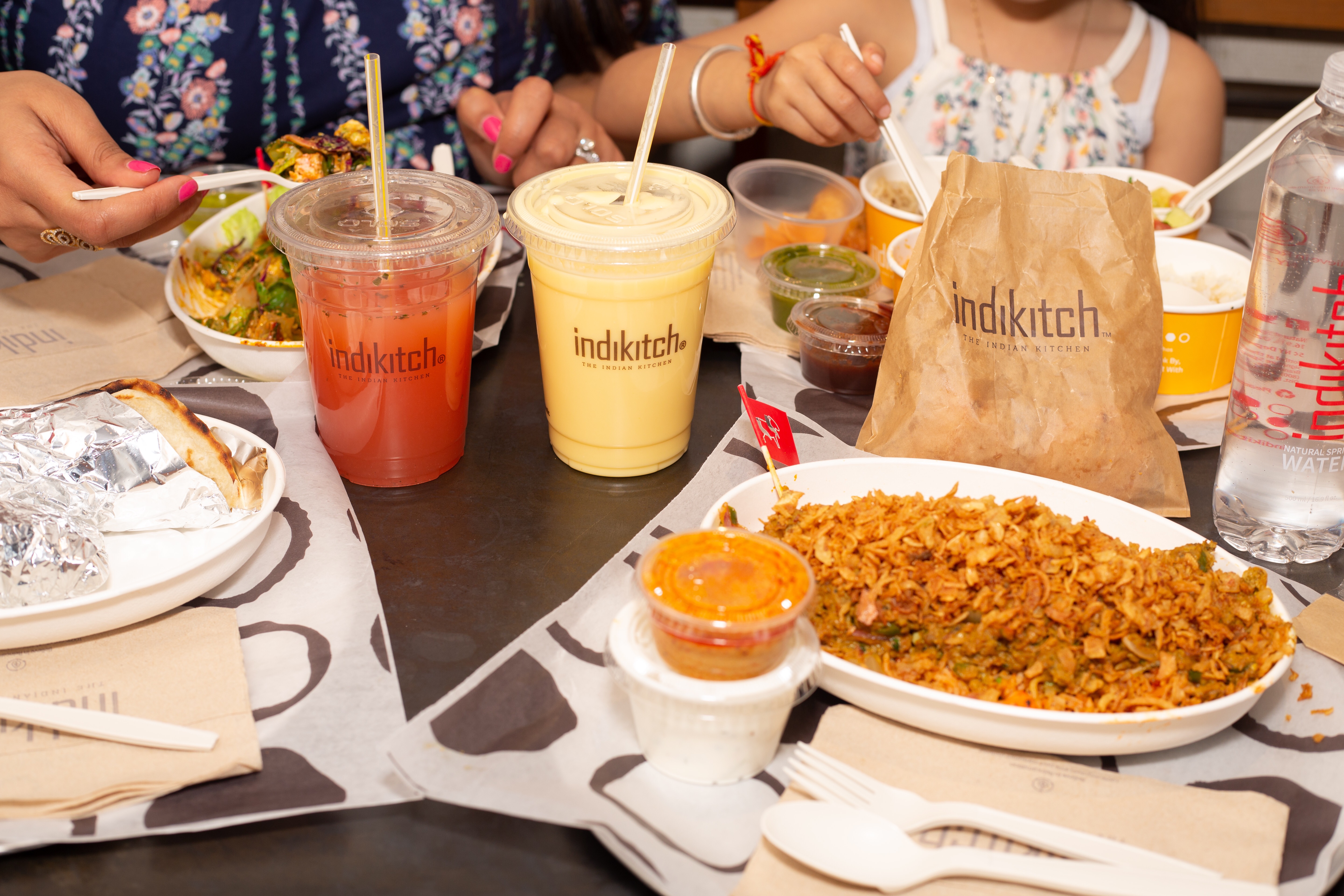 For children, the ordering and prep process is an absolute treat as they can choose everything from behind the glass and actually watch their meals come together. Our little one was excited to pick her rice and salad options and watch them go down the kitchen line to check out. We opted for a Feast dish, a salad, extra rice, and samosas for the three of us.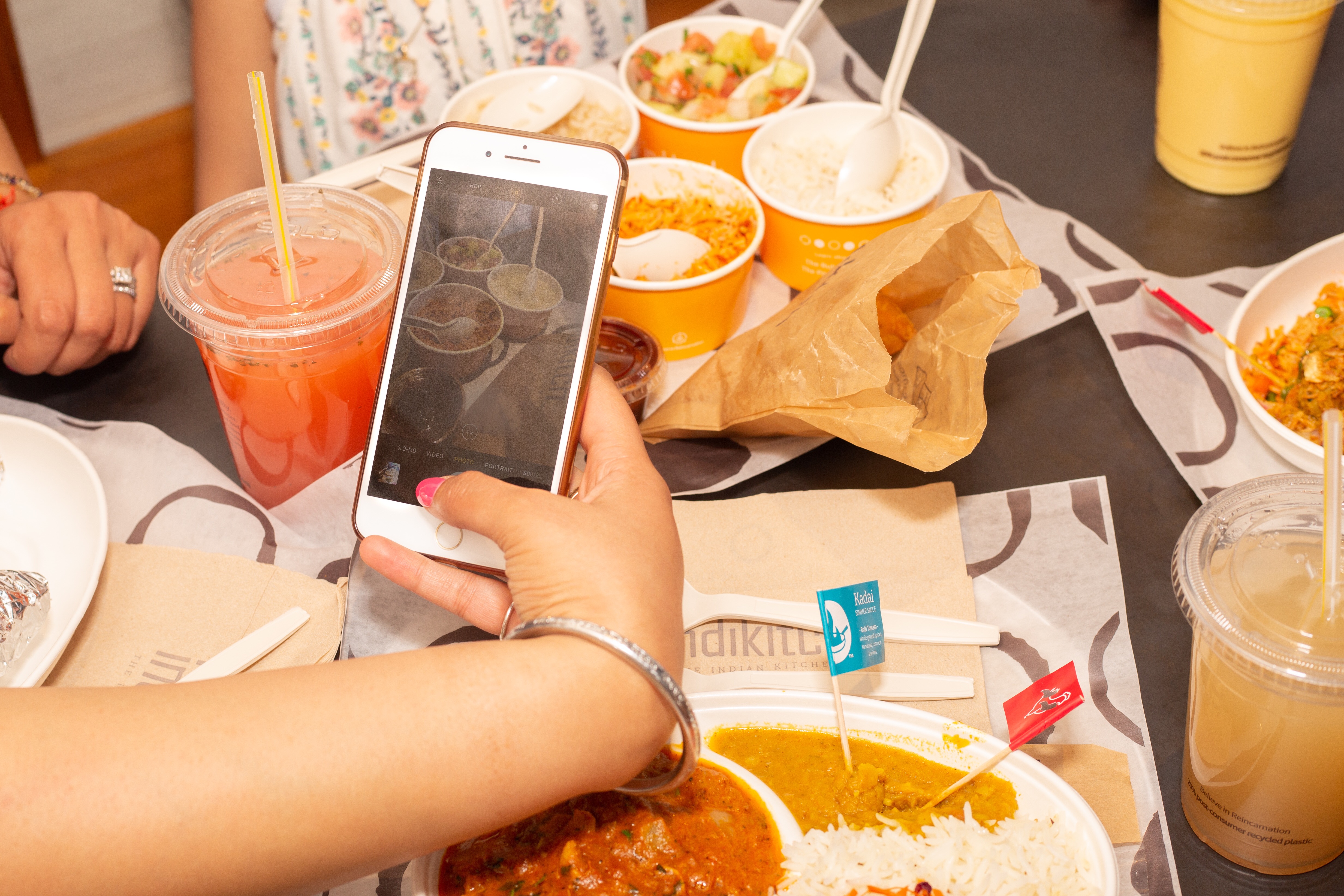 My husband called dibs on customizing the Feast and chose the kadai sauce option with chicken tikka for the main protein, garlic naan, yellow daal with basmati rice and the carrot kuchumber salad. I chose the Live Fire Salad with paneer, and our little one opted for saffron rice, chicken, and a side of samosas. After all, who can resist samosas? For drinks, we ordered a mango lassi, blood orange lemonade, and a ginger lemonade.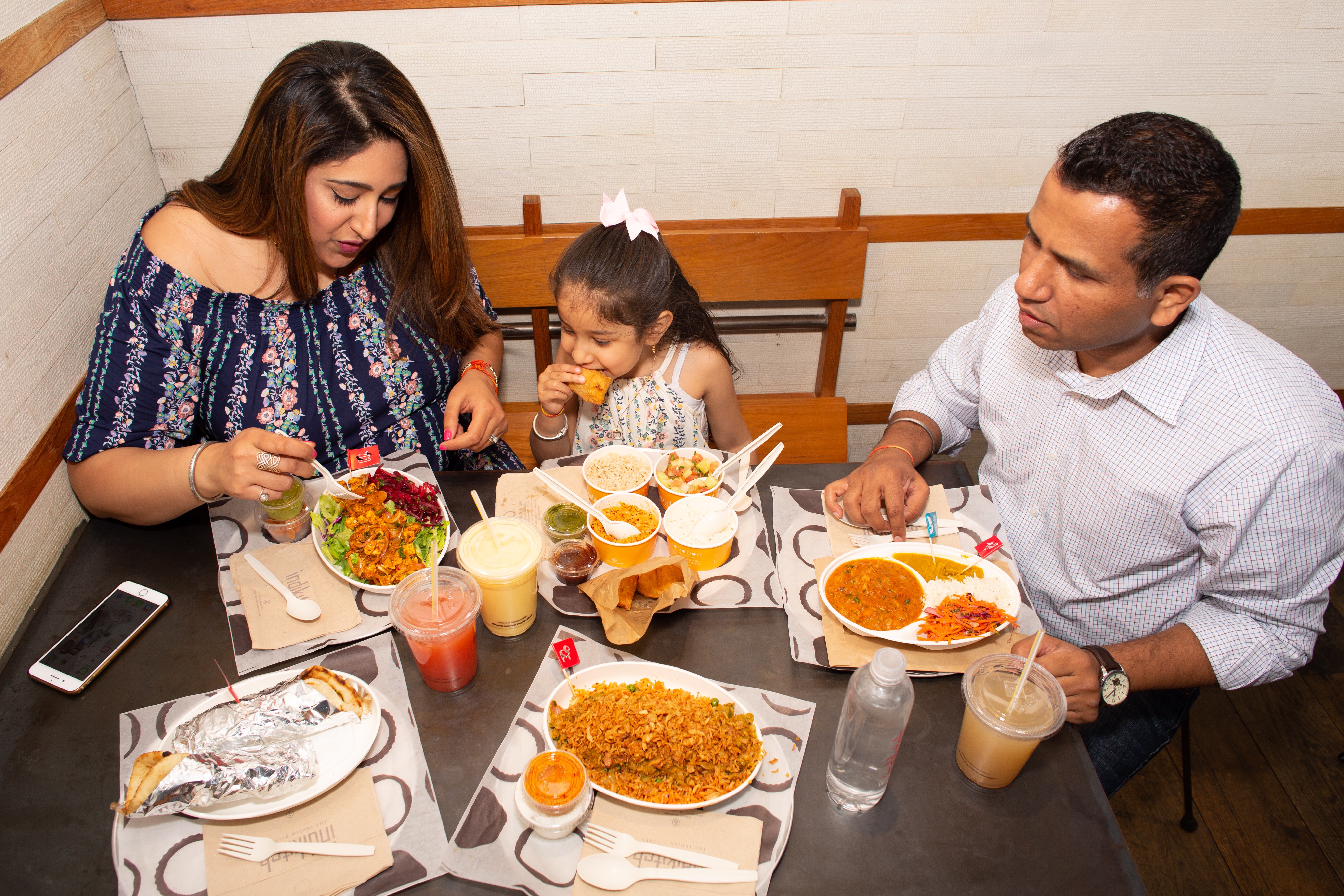 Within seconds of digging into his feast, my husband commented on how homely the food tasted and how the spice level did not disappoint. Our little one was happy with her rice selection and couldn't stop sipping on her mango lassi. The salad was something that I chose on a whim and wasn't expecting to be wow'd by. What I got was something that I can't talk about without craving! Flavorful marinated paneer cubes on a bed of crisp romaine lettuce, red cabbage, cilantro, pickled onions, tawa spices, with coconut and coriander pestos. The lemon yogurt dressing put it over the top as did the chickpea chips. I also got a side of beet kuchumber that, if left alone, I would finish an entire bowl of. It was easily one of my favorite ways to enjoy a salad.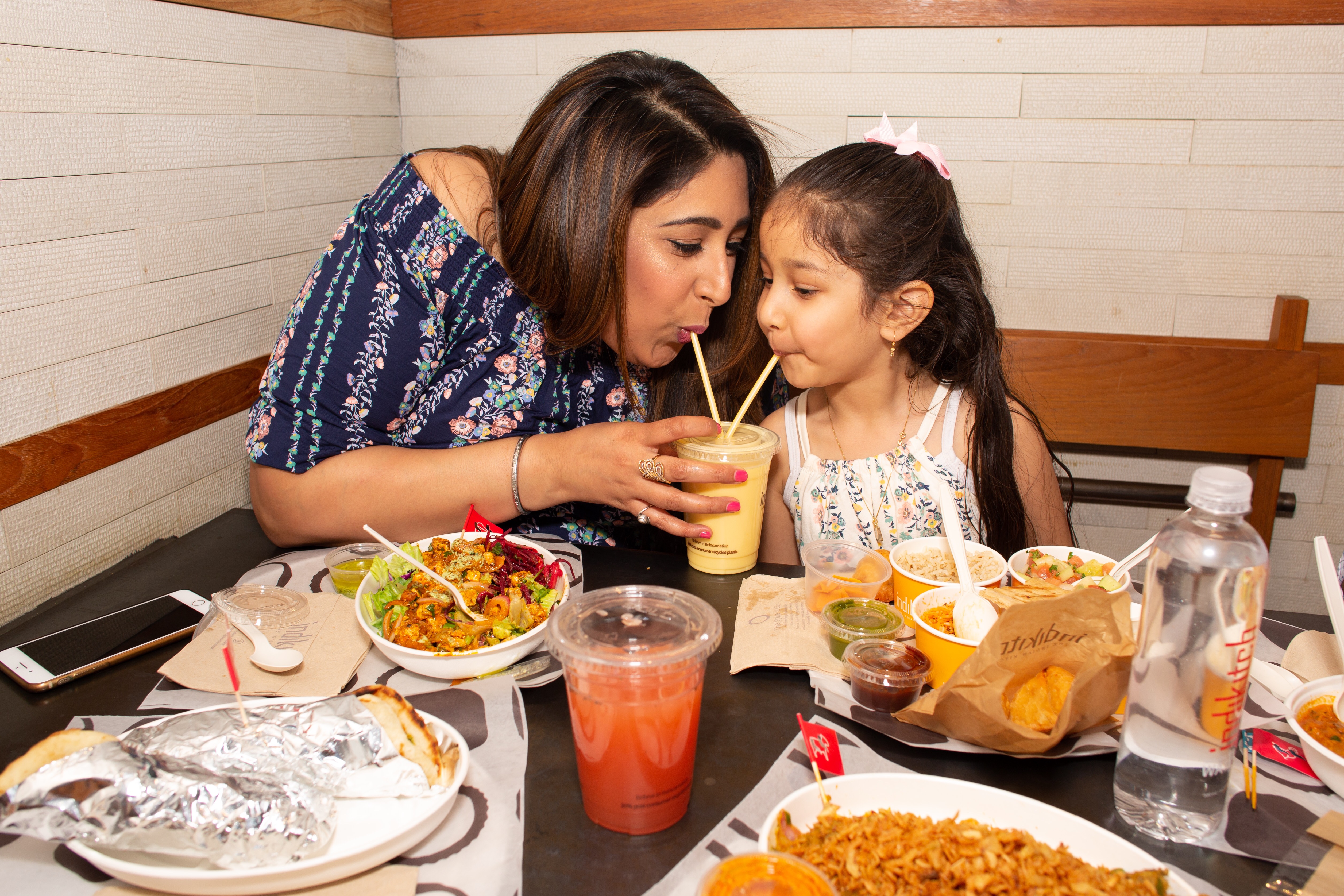 The portions are large enough to fill you up without feeling stuffed. As a family, we appreciated the fresh flavors as opposed to the heavy, cream-laden dishes you find in most Indian restaurants, and as parents, we most appreciated the quick turn-around time from ordering to having our meals prepared. The staff was kind and accommodating to all of our little one's extra inquisitive inquiries and requests. This could be a great lunchtime option or a weeknight dinner when you're craving homestyle food but don't have the time to cook.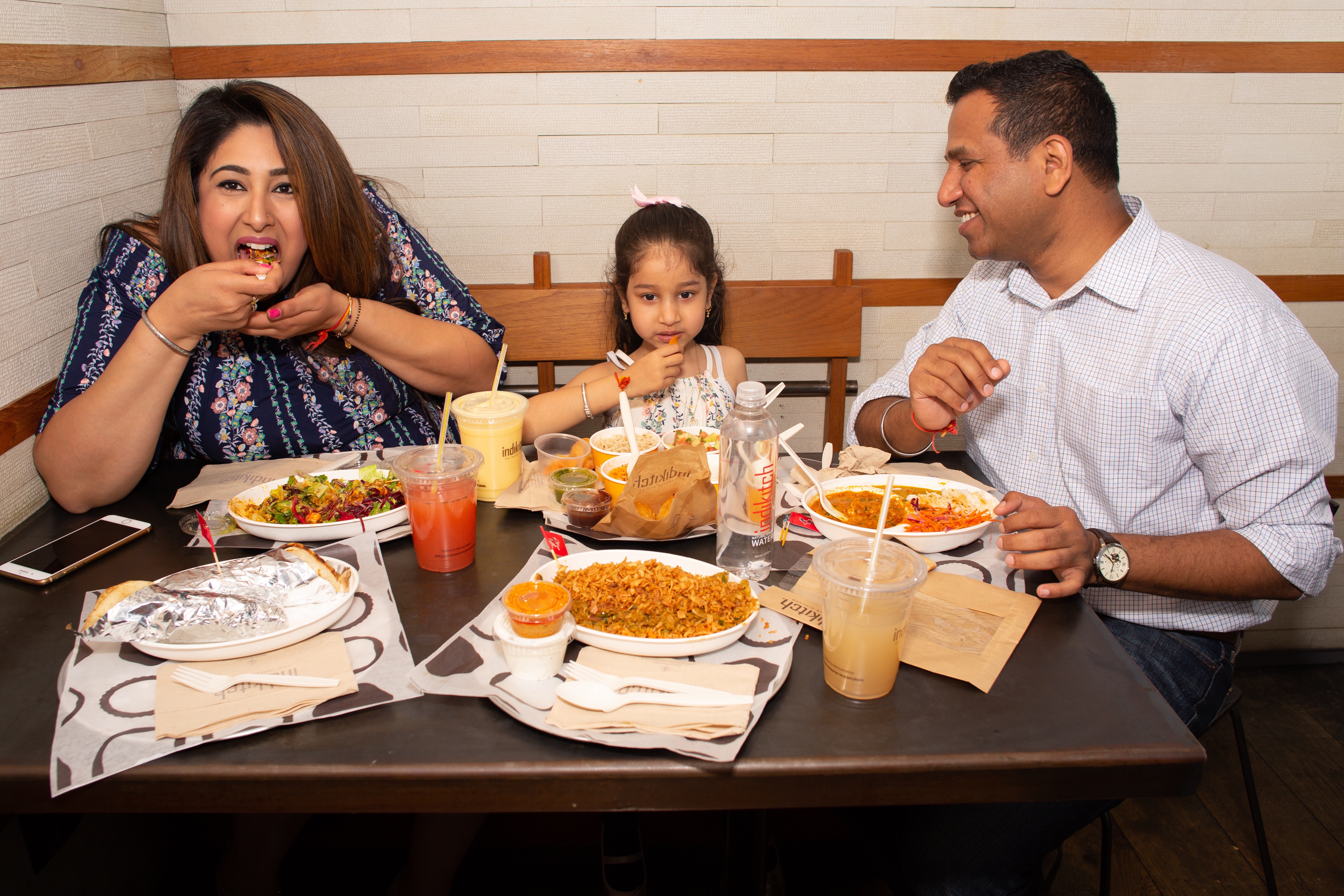 If you're looking for freshly prepared, quick, homestyle Indian food, indikitch is a must try. They now have five locations, making it even easier to access fresh, flavorful Indian food.
While this review was done in partnership with Brown Girl Magazine and indikitch, all opinions expressed are my own.