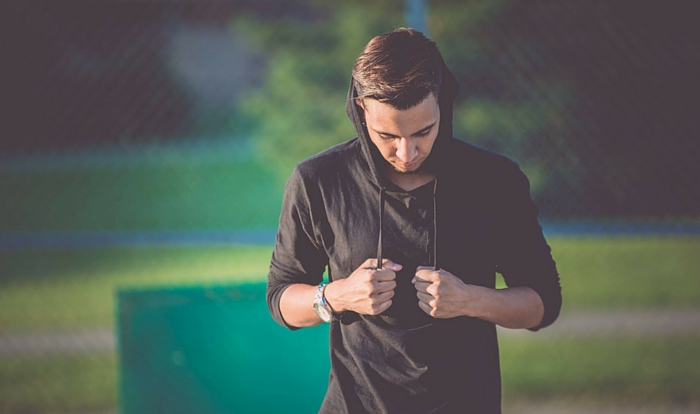 This post was originally published on our partner website India.com. 
Acting, music and basketball—the three sides of Rajan Gahunia. Never heard of him? Well, get ready for this young star because he's the next big thing. This Indo-Canadian artist recently went viral for his music video, "Northside Since 95″ — a tribute to the Toronto Raptors.
Raptors fans have fallen in love with the anthem and media is buzzing about the track. Media outlets like Huffington Post, Metro Toronto, Toronto Sun, Kiss 92.5, Mississauga News, Raptors Republic, Sportsnet, and of course, we had to reach out as well!
"Being on TV and doing interviews is what surprised me the most," Gahunia revealed. "One day I'm recording a song and editing the video in my bedroom, the next week I'm rescheduling my exams just to make it downtown Toronto for interviews. "To be honest, I didn't expect much from the video," Gahunia added. "I wanted to release the song solely because I have a love for the Raptors, but to my surprise every media outlet in Toronto ended up covering the song—the response has been amazing and I'm nothing but grateful."
The track was written and sung by Gahunia.
"Writing the song took less than a week," Gahunia explained. "I wanted to incorporate player's names in a creative and catchy way without it sounding corny. I shot the video at school, and edited it within three days."
The track was mixed and mastered by Dominic "Dot" Okune, composed by Manu Bhullar, and produced by MSB. Popular YouTuber Harjit Bhandal shot the music video.
And if you're wondering how did this whole project began — it was actually Gahunia's father who encouraged him to create the Raptors anthem.
"I've been a passionate Raptors fan my entire life. One day my father and I were listening to an instrumental that the Raptors players were being introduced to, and we weren't too ecstatic," Gahunia said. "He suggested that I make an anthem for the Raptors that would help get people excited – something that sounded like the team was ready to go to war."
Looks like Gahunia's dad had the right idea because everyone loved the track. The young artist even received lots of love from the Toronto Raptors players!
"Demar Derozan and Patrick Patterson retweeted the video, and the Raptors reached out to me saying they liked the song," Gahunia excitedly revealed. "It was a special moment for me having the players and organization appreciate my work."
It wasn't just the Raptors players that were reaching out about the track, city councillor of Toronto, Ontario also tweeted how much he loved it!
"Having the councillor of my city (Norm Kelly) tweet the video and call it "the best song in the NBA"—was a surprising moment for me," Gahunia said.
Gahunia's journey into music didn't start with this successful Raptors anthem. He used music originally as a way to deal with his mother's death at the age of 10.
"My mother passed away when I was 10 and that took a toll on me emotionally," Gahunia said. "I was a very outspoken child growing up but after her loss, I kept my opinions and feelings to myself. Writing how I felt on a piece of paper was the only thing that kept me sane. My love for expressing my feelings through writing eventually translated to me constructing songs. I released my first song on YouTube at age 16 and was surprised by the response. I had hundreds of people messaging me saying they loved the music—this gave me the courage to continue until this day."
Describing his music as simply, "passionate," Gahunia said that he wasn't actually a trained musician. Besides learning to play the recorder in fifth grade—Gahunia is a self-taught artist. He learned through YouTube and by emulating his favorite artists. He cites Eminem as one his biggest inspirations and hopes to one day work with Drake and J. Cole.
"Being a white rapper, all odds were against him and he overcame them—eventually becoming one of the biggest artists on the planet," Gahunia said about his inspiration, Eminem. "I carry that same mentality, as I want to change the perception of music and art within our culture and show the world that people within our community can also succeed in this field if they work hard enough. Stylistically, Drake and J. Cole would be my biggest inspirations."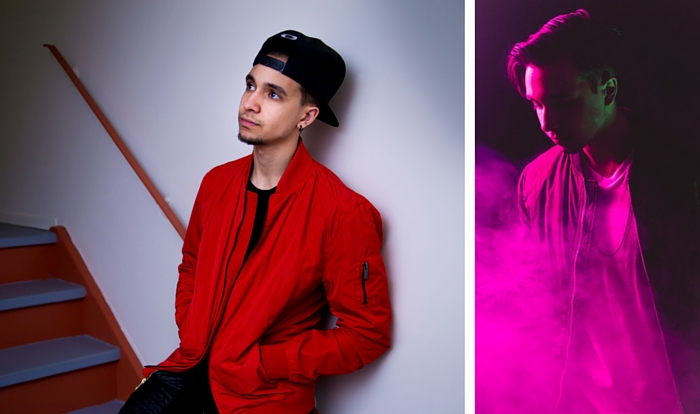 The Canadian artist wants to make a difference with his music and send a positive message. He hopes to tour the world, perform for the masses and be able to support his family with his dreams.
And he's already on his way! Rajan—along with other local talents— recently opened for Drake at Ryerson University. Drake was the surprise performer at the '6 Cent Concert' series organized by the Ryerson Student's Union and, needless to say, students were ecstatic.
Rajan also wants to inspire the younger generation to reach for their dreams and inspire them to try harder.
"I hope to inspire a generation of people and show them that color and ethnicity doesn't matter—all that matters is your art," Gahunia said. "I want to show people that hard work, perseverance, and dedication always pays off in the end."