by Shivana Jorawar – Follow @ShivSpeaks
In 2016, 20-year-old Sharon Seudat was bleeding profusely at home in Long Island. After receiving emergency medical attention, a doctor determined the blood was a result of childbirth. Police would later found the infant's body behind her house.
On Nov. 3, Seudat pled guilty to first-degree manslaughter under a deal that could send her to prison for up to eight years. According to officials, the infant was born alive at 7 pounds, 5 ounces and suffocated. Seudat is expected to receive sentencing in January.
Sharon Seudat, #NewYork woman, charged with murder in death of newborn https://t.co/to9vqiaPcV #NY pic.twitter.com/LcCqeqgviV

— Zesty New York News (@zesty_NY) April 5, 2016
In response to the news, many Indo-Caribbean people took to social media to call Seudat a "whore" who "should have kept her legs closed." They condemned her for having sex when she "should have" been focusing on school and asked, "why she big she belly" in the first place.
There is a long history of slut-shaming in the Indo-Caribbean community. After the end of the British slave trade, from 1838-1917, our ancestors were brought as indentured laborers from India to the Caribbean to replace African labor on sugar plantations. The first ships that arrived carried 1 woman for every 10 men, according to Gaiutra Bahadur's "Coolie Woman."  As a result, female partners were scarce and jealousy was in abundance. Women faced brutal treatment, including rape, killing, and disfigurement as punishment for adultery – or, very often, suspected adultery.
Personally, I am appalled that Seudat took her infant's life, but I am also deeply disturbed by the shaming and lack of inquiry from my Indo-Caribbean community. For instance, was she suffering from depression? Was she abused by a parent or a partner? And, most importantly, what could we have done to prevent this?
As someone who became pregnant at a young age, I remember the fear of being exposed to my Indo-Caribbean parents. I remember imagining how hard they would beat me, the names they would call me, and being pulled out of school. I remember "force-ripe," a term hurled at young women who dressed provocatively, echoing in my ears. Unlike Seudat, I found out very early that I was pregnant and—with difficulty—was able to have an abortion.
Although we do not know all the details of her experience, we can surmise that stigma played a major role. She hid the pregnancy from her parents as well as the infant's father.  Many parents and schools are uncomfortable with sex-education, and perhaps she never learned about family planning. Maybe, to hide that she was sexually active and prevent having to share her truth with medical professionals, she didn't use contraception, the morning-after pill, or an abortion. Maybe she didn't know where to go. Maybe she couldn't afford it. Moreover, the familial and social pressure could have driven her into numbness and inertia, hoping the pregnancy would somehow go away on its own.
This is not the only case of this nature in the South Asian community. Nausheen Rahman went to a hospital seeking care in March 2016 for bleeding after giving birth at home. She was reported to police by hospital staff and then charged with second-degree murder
#SouthAsian woman, #NausheenRahman, charged with Infanticide pleads not guilty. https://t.co/rewPuWHIsz pic.twitter.com/4uw2zXA2D0

— IndiaCom (Americas) (@IndiaComAmerica) April 7, 2016
Rahman told officers "I was really scared, nervous. I was scared of my dad." She pled guilty to first-degree manslaughter in exchange for 12 years in prison.
In 2013, Purvi Patel was arrested in Indiana and then sentenced to 20 years in prison after taking abortion medication and delivering a premature, 1.5 pound, fetus. Her charge was eventually downgraded to neglect, and she has since been released. Like Seudat, Rahman, and Patel, hid their pregnancies from their parents. Of course, there may be more stories like these that have not made it to the news.
It isn't justice for Purvi Patel to serve 20 years in prison for an abortion http://t.co/IoRFxgVjxL

— The Guardian (@guardian) April 2, 2015
This pattern raises critical questions: What is happening in South Asian families to make women feel they need to hide their pregnancies? What are we doing that prevents women accessing reproductive health care before it's too late?
I hope Seudat's story is a wake-up call. I hope the Indo-Caribbean and larger South Asian communities see their own role in making it possible for a woman to commit such an atrocity and how we as a society fail women every day.
We have to examine the innumerable ways our community polices women's sexual behavior. A woman is not supposed to wear skimpy clothes, have a boyfriend, go out at night, be sexually active, or otherwise defy traditional codes of sexual conduct. Break any of these rules, and she is immediately a "whore." She is considered trash and has to manage the downward emotional spiral that comes with that. Defying logic, men are simultaneously urged to have sex with as many women as possible and congratulated for it. If women are supposed to keep chaste, who exactly are the men having sex with? It. Does. Not. Make. Sense.
What Seudat did should be a call to action— to stop punishing women for their sexuality, to take responsibility for educating young people about their bodies, and to make sure young women have the practical and emotional support they need to access all their reproductive health options.
---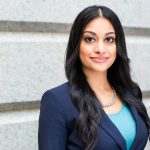 Shivana Jorawar is a founding member and Co-Chair of Jahajee Sisters, a movement-building organization led by Indo-Caribbean women working toward a safe and equitable society for women and girls. Jahajee Sisters fosters solidarity and empowerment through dialogue, arts, leadership development and grassroots organizing. Learn more about their work at www.jahajeesisters.org.