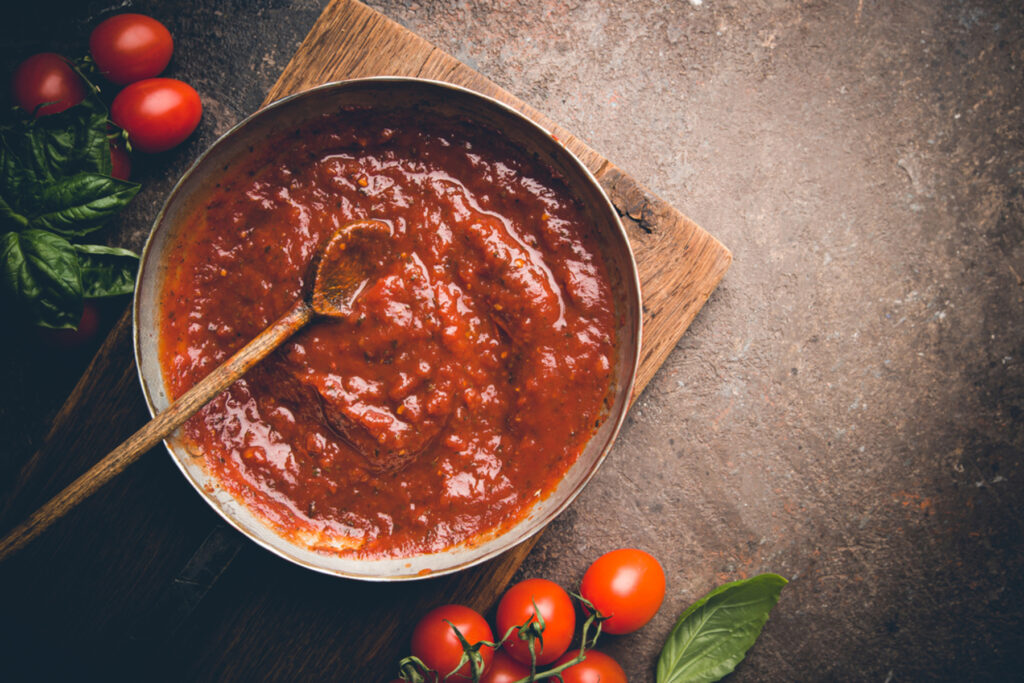 The only recipe that will be passed down from my Indian side of the family will be pizza casserole. 
My white side (German/Welsh) has perfected the art of recipe sharing through traditions of church potlucks and neighborhood block parties. My mother would take recipes from grandparents, aunts, uncles, Rachel Ray, Sandra Lee, childhood friends of friends and scan them individually into her computer. Afterward, she tucked them away into folders on her computer labeled "Dinners," "Desserts," "Thanksgiving," "Breakfast Tarts," etc. Recipes from childhood friends like Mary Carol Michie's coffee cake or Great Grandma Jones's cranberry jello are only an email away from being passed down from generation to generation. My mother's wisdom accompanies every recipe with handwritten notes in the margin, detailing whether to bake for 30 minutes rather than 45, dice instead of julienne, or double the amount of chocolate. 
Like always, the Indian side is a bit more complicated. All of the recipes live inside the file cabinet known as my grandmother, Prima Bhaskar. My Indian grandparents insisted that they did not want to be called patti or tatta (Tamil for grandmother and grandfather). My dad was the first to have kids, so those titles may have come as a shock.
If you want to access these recipes, you must swim in the heat of my grandmother's 80-degree house, smell the mixture of perfumed lilac and cardamom, listen to tried and true advice such as "Pray to Jesus every day," and feel guilty as to whether or not she should be cooking at her age. However, these recipes exist here and only here. My grandma never followed a recipe and never let anyone help her in the kitchen, so when she's gone, the biryani goes with her. My dad, uncle, and aunt have tried to follow my grandmother around the kitchen, like someone stalking God in Eden and trying to translate divine pinches and dashes into mortal tablespoons and half cups. 
I imagine my grandmother's death bed, not as a peaceful, bittersweet goodbye but rather a chaotic, frustrated swarm of family members with pen and paper begging for recipes for shrimp curry, poori potato and lime rice — which is actually made with lemons. Some things got lost in translation when my grandmother first made lemon rice (Elumichai Sadam in Tamil). My grandmother's last words won't be "Jesus" or my grandfather's name, but "fresh peppercorns from Tellicherry" or "why weren't any of you paying attention?" Our family believes that the greatest tragedy of our generation will be how the greatest Indian chef failed to transcribe her teachings before she left this earth. 
Growing up, my white friends were disappointed to hear that my family did not indulge in the finest dishes fresh off of the East Indian Trading route every night for dinner. It was the same disappointment that came when I explained that my dad's name was David and not something "spicy" or that the only accent my dad has is a subtle Jersey one that comes out during driving. The only dish my father could make blindfolded is pizza casserole.
Somewhere between undergrad and medical school, my dad sat down at an "American" dinner table and discovered the cuisine of convenience known as the casserole. It blew his mind that such a rich, comfort food dish could be made without a grocery scavenger hunt for fresh goat and fenugreek. Whenever my mother was out of town or tired, my dad would take my brother and me to our local Schnucks grocery store to pick out "exotic" ingredients like Campbell's cream of mushroom soup, mozzarella cheese and Italian seasoning. When we returned home, my dad would show us how to boil the egg noodles, brown the onions and sausage and dice the bell peppers. His secret tip would be to add an extra can of cream of mushroom soup to achieve maximum creaminess. 
Some could say that America white-washed my dad, but I believe that his pizza casserole is one shade of the immigrant experience. You cling to your traditions, embrace the unfamiliar, and make do with what you find at the grocery store. My Germanic/Welsh side has had more time to familiarize itself with American traditions, allowing it to infuse itself into the ever-mutating DNA of American food and customs. It's only a matter of time until white people discover dosa and deem it an "Indian crepe," making South Indian cuisine as popular as sushi or tacos. 
If the second-coming finally happens and my grandmother finally writes down her recipes, I wouldn't be surprised if some teaspoons and half-cups were lost in translation. Just as my mother's side can trace our lineage back to the Revolutionary War, while my dad's family debate whether Arjun is a second cousin or just a close family friend — a conclusion no one has come to this day — we mourn the flavors and the names that didn't make the plane ride over. But we will still go to Trader Joe's to find ghee and feel like a stranger in an Indian grocer if that's what it takes to preserve the sacred texts of Prima Bhaskar.
As we wait for divine inspiration to strike the prophet, my family will settle for the tradition that we formed ourselves — the Bhaskar monthly trip to the closest South Indian restaurant. The ceremony begins as ravenous family members bicker on how many entrées to order and finally settle on "too many." Mom and I dowse food in raita to save our tongues, while my brother signals the waiter for another order of naan. The tradition closes with overstuffed bellies and a silent agreement to get Baskin Robbins afterward. 
When you exist in the in-between, where you're either too much or not enough, the homemade family traditions feel the most accurate to your experience. Like an Indian chef, you cook by feel and create something unique to you. If you sit at my table, the dishes may vary from cranberry jello, lime rice (lemon rice) to pizza casserole. 
---
The opinions expressed by the writer of this piece, and those providing comments thereon (collectively, the "Writers"), are theirs alone and do not necessarily reflect the opinions of Brown Girl Magazine, Inc., or any of its employees, directors, officers, affiliates, or assigns (collectively, "BGM"). BGM is not responsible for the accuracy of any of the information supplied by the Writers. It is not the intention of Brown Girl Magazine to malign any religion, ethnic group, club, organization, company, or individual. If you have a complaint about this content, please email us at Staff@browngirlmagazine.com. This post is subject to our Terms of Use and Privacy Policy. If you'd like to submit a guest post, please follow the guidelines we've set forth here.