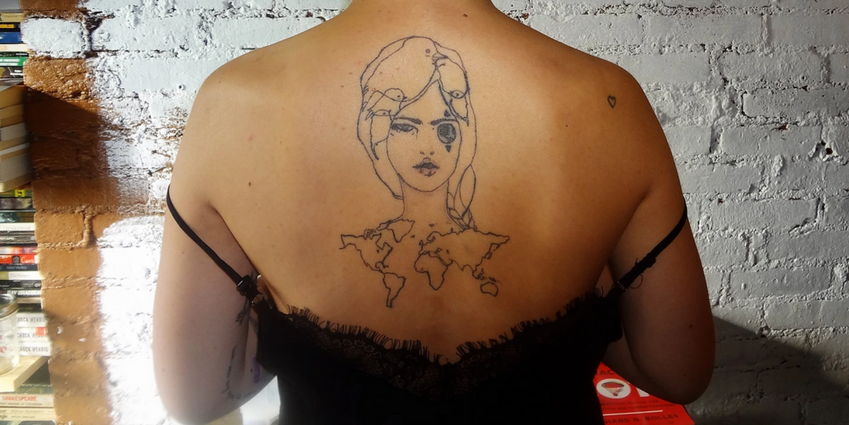 A childhood affinity for mehendi turned into an unlikely passion and career choice for one American-Pakistani woman. Shanzey Afzal became skilled at creating mehendi designs at a young age, becoming the go-to artist for family events. She is now a 25-year-old tattoo artist who has established her own mobile studio "for women by women" called Ink Minx, which appears at festivals, events and conferences in New York.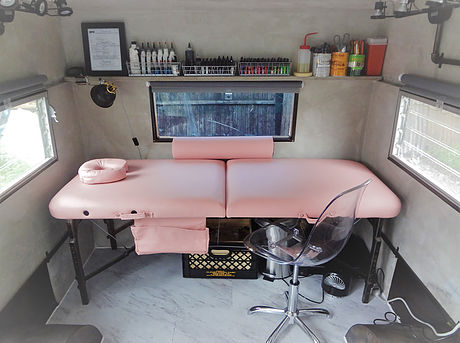 Afzal has been a tattoo artist for five years, deciding last year to take a leap of faith to start her own business. In addition to being an entrepreneur, she is also the first woman in her family to become a working professional.
"The Pakistani women in my family have all received what I call a 'wives degree,'" she said. "They go to college and maybe work for a few months, but the education is essentially a necessary credential to get a worthwhile marriage. It's a lifestyle choice. For me, I identified with how I was going to make my legacy. Being a woman that chooses not to work in a time where women are needed in patriarchal fields has never been an option."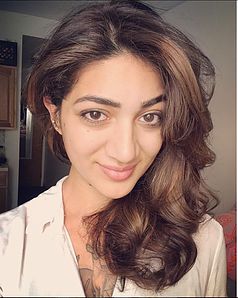 For Afzal, this is just one of many traditions she has fought against to become the person and woman she is today. In her senior year of high school, she moved out of her parents' home and went on to pursue a degree in music. After moving out, she had a star and moon tattooed on her wrist, which eventually transformed into a full sleeve. Almost every part of Afzal's body is now covered by tattoos.
"When I moved out in high school, I defined who I was to the core," she said. "I'm never going to be the type of person who does just what is expected of me."
Growing up in a conservative Muslim home, she initially hid her tattoos from her extended family, as well as her profession when she began tattooing. Afzal's parents still have not fully accepted her passion for the body art industry. However, she said she feels like she has proven her commitment to it.
"I think my father saw how important it is to me when I remodeled the trailer," she said. "I've been tattooing for five years now, so it's long past the time where it could fall under the term 'just a phase.'"
She is currently working on replicating the Sistine chapel ceiling in her trailer.
According to Afzal, tattooing is less about rebellion for her and more of a therapeutic outlet and to share with others. Many of those Afzal learned from were male graffiti artists and jailbirds, but she found their ways abusive and antiquated. Learning from her own rough apprenticeship, she makes a conscious effort to treat her own apprentice well.
The goal of creating a tattoo space specifically catering to women, she said, was to create a safe environment that could foster relationships between artists and clients and that is welcoming to all. Though her main focus in providing female-friendly services, Ink Minx is not exclusive to women.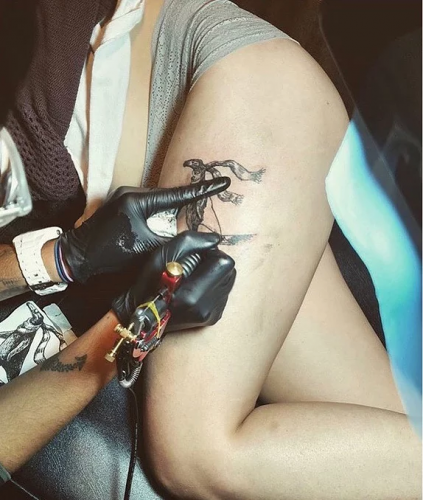 "In order to be 'legal' – but more importantly, inclusive – Ink Minx will be flexible on having women only as clients," Afzal said. "Our philosophy is to take after the Riot Grrrl moment – where women are up front and come first."
Ink Minx's future plans include going cross-country next year. Ultimately, Afzal would want to host a tattoo retreat for women, incorporating their emotions into the experience.
While Afzal's struggle is not the conventional story of the average desi woman, and she continues to go beyond the expectations and limits set upon her, she does not turn away from her heritage.
Often times, her tattoos – both the ones she creates as an artist and the ones that have been drawn permanently on her body as a patron of the art – are inspired by and incorporate the desi culture.
"Most of my tattoos reflect my South Asian culture, especially an Indian bridal Mona Lisa on my back," she said. "One of the most famous pieces of art combined with my favorite traditional attire."
While it took much hard work and commitment to become first a licensed artist and then her own boss, for Afzal, the obstacles and hardships she faced brought her to her current place of professional freedom and authentic living that she has wanted for a long time.
"To all my fellow Brown Girls struggling to make a change, be bold," she said. "What you dream of is what you truly need."
To learn more about Ink Minx, visit their website and Instagram page. Shanzey Afzal can be reached for professional inquiries at hi@inkminx.com or 646-543-1084.
---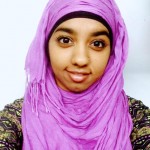 Gabrielle Deonath is a full-time college student. She is a contributor to the teen column, "At The Crossroads," in SISTERS Magazine and the author of the "Hijab Diaries" series on virtualmosque.com. Her dream is to be a journalist and novelist one day. One of her biggest obsessions is Bollywood movies and music. When she's not in class or following her dream of becoming a writer, she most likely is choreographing a dance to the latest song or watching a new Bollywood movie. To read more, visit her blog at hijabdiaries.com.