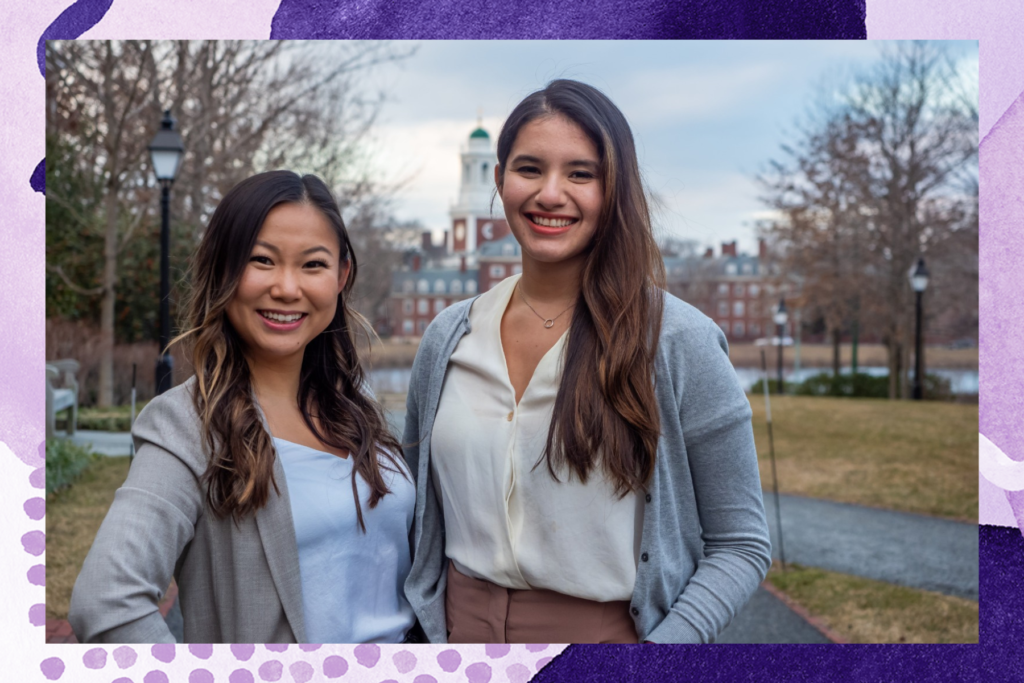 By: Anise Health
The Covid-19 pandemic and feelings of uncertainty, which have been prevalent across the globe, had lasting effects on all of us. One of the more positive impacts has been on the mental health industry, particularly the normalization of mental health challenges and a more open dialogue about mental health. There have been discussions in the workplace, in schools, and even on Hinge profiles, but what about in South Asian communities? Though some progress has been made, mental health stigma is still widely prevalent among South Asians, impacting individuals' desire and comfort in seeking help. As a result, the South Asian community reports lower rates of seeking mental health services. And of the individuals who do seek out mental health services, many face challenges in finding therapists who are equipped with a multiculturally competent skill set to understand the South Asian client's concerns. This is why it's important to recognize and become aware of the intersections of mental health and South Asian communities.
Although there is an overlap between the mental health concerns of South Asians and other communities of color, there are also unique intersections between culture and mental health that I want to bring to the forefront of this conversation. As a South Asian psychologist, who is both a researcher and clinician, I have firsthand experience examining how our individual cultural context impacts our emotional experience. If we can understand, or at least consider, how the cultural context impacts us, we can better understand ourselves and feel seen by others too. We, South Asians, are a diverse group in terms of ethnicity, language, food, religion, traditions, and so much more. So, while learning about the "state of mental health in South Asian communities" is much more complex and nuanced than what I can cover in just one editorial, I believe starting the conversation about issues that don't get talked about nearly enough is an important first step towards destigmatization. 
What is the state of mental health in the South Asian community? 
Here are some numbers to set the stage, based on research done on South Asian communities. One in 5 South Asians currently reports experiencing mood or anxiety disorders. South Asian youth and young women, in particular, are at greater risk of having suicidal thoughts and behaviors compared to other groups. Only 24 percent of South Asians diagnosed with a substance abuse problem sought treatment. And South Asian Americans express greater stigma toward mental illness than other ethnic groups. How often are facts like these discussed? Not often. Since South Asians are often mixed in with the larger Asian American population, these issues and their nuances are rarely discussed within mental health communities. This underrepresentation can make the reality of our emotional experiences easily misunderstood and make our needs feel invisible. Relatedly, concepts like "model minority" lead outsiders to often assume that South Asians are well-adjusted. And even within the South Asian community, stigma and beliefs about the causes of mental health issues (e.g., mental illness indicates problems within the family, a sign of weakness, etc.) lead all these facts to continue being ignored.
View this post on Instagram
How do mental health concerns intersect with South Asian culture?
While mental health concerns are prevalent among my clients from all backgrounds, these common concerns intersect with culture to create an individualized version of the issue that requires specialized attention and care.  
Substance abuse
Within the South Asian community, there are cultural differences in alcohol and drug use and the discussion of these topics. Alcohol is prohibited in Muslim and Jain faiths which makes open dialogue about substance abuse and its prevalence even more of a challenge within these communities. Admitting you have a problem can be hard and adding the cultural taboo can make it more difficult. 
Career stress
There is a tendency in the South Asian community to highlight that only linear careers in financially stable or 'reputable' fields — such as medicine, engineering or finance — will lead to success. This expectation not only impacts career decisions but also mental health, self-esteem, and self-confidence. Even if we think we are not influenced by outside factors in our career choices, how do we know that subconscious messaging is not impacting our decisions? I personally was pre-med for as long as I can remember and was apprehensive if my parents were going to accept my desire to go into psychology and mental health instead of medicine.
Caretaker stress
Caring for loved ones, who are aging or ill, is emotionally challenging for most people. What makes this stress unique for the South Asian community? South Asian communities are collectivistic and therefore rely strongly on interdependence well into adulthood. Therefore, caretaking and providing for elders is an integrated part of our lifestyles. Pursuing personal goals can sometimes be seen as selfish and therefore South Asians feel the need to sacrifice personal desires. This can make setting boundaries in relationships or making decisions focused on one's own needs especially difficult and not as straightforward as may be suggested by Western psychotherapy interventions. 
Relationship stress
Romantic relationships can be especially stressful for South Asians because of the need to navigate between one's own desires and family expectations. Older generations pass down messages that people should focus on their careers instead of dating, which can lead to not dating or secret dating and youth navigating romantic relationships on their own. Then, suddenly, the conversation shifts to the need to get married by a certain age, which seems especially difficult when you have not been allowed to date or when it is not something you want in your 20s. South Asians may also experience family expectations about their partner being from the same ethnic/religious background, working in a specific industry, or having a specific family background. These family or cultural expectations and issues also impact the LGBTQI+ South Asian community and South Asians often feel the need to sacrifice personal desires for the expectations that their families or deep-rooted social norms have set for them. 
Emotional Awareness
Being able to communicate the complexity of our emotional experience is especially challenging when being emotional is considered a weakness. This cultural sentiment further perpetuates emotional suppression and increases the barrier to seeking support. Also, South Asian languages have limited vocabulary to describe mental health and the emotions involved. It is not only challenging to identify our emotions, but it is difficult to communicate the complexity due to the lack of words in South Asian languages to describe those emotions. Let's take the word, "gussa," which means "angry" in Hindi. The only way to explain the level of anger you are feeling is to describe the full situation. While in English, you can use variations of the word "anger," such as "annoyed" or "furious" to describe the emotions with more nuance. 
Body image
Culture is integrated in small and big ways into how South Asians experience their body. It can be common for family members, especially older women or "aunties," to comment on one's body weight in direct ways like telling someone they have gotten fat or thin. There are also unspoken rules about food that impact one's relationship with food and potentially overeating, including "it is rude to not finish all the food on your plate," or if you don't go up for seconds that means you didn't like the food. Research has also found South Asian women in particular often struggle with the pressure to conform to Western beauty norms (e.g. removing dark hair, and lightening skin color). 
Identity development
We all are constantly evolving and understanding who we are and what we value. What makes this unique for South Asians? Culture intersects with other parts of our identity, including generational status (1st, 2nd, or 3+ generation), religious beliefs, gender identity, and age which impact the way we make sense of who we are. Being born in the US makes one American, but are you still American if you primarily connect with your South Asian ethnic identity or maybe your religious identity? Or what messages does culture pass down about what it means to be female? Are you supposed to do all the cooking and cleaning? Do you have to have children? Culture intersects with identity development in complex ways.
How can you get support with what you may be feeling and experiencing?
I believe the first step in breaking the barriers, is shifting your mindset about seeking mental health support from something that means you have a "character flaw" to something that you do for your overall well-being. Taking care of your emotions and processing your emotional experiences is as important as your weekly workouts, annual physicals, or that apple a day. One way to start this process on your own is to spend 10 minutes a day engaging in mental hygiene practices (meditation, gratitude journal, positive experience journaling, writing a thought log, prayer, or deliberate time in nature). 
View this post on Instagram

Alternatively, if you feel ready and have the means, try searching for a mental healthcare provider who actually understands and is aware of your cultural background and belief system. As we think of all the ways mental health can intersect with cultural context, it is helpful when your provider can hold cultural identity as being critical to your treatment. There is a clear and urgent need for therapists and interventions that use culturally-relevant treatments to drive clinical outcomes. One such resource is Anise Health, which is the first culturally-responsive digital mental health platform built by and for the Asian American community. Anise Health, co-founded by Nisha Desai and Alice Zhang, incorporates culture and intersectionality into clinician training and offers a wide range of evidence-based online services (therapy, coaching, self-guided resources) that are tailored to meet your unique needs. 
If any of the concerns I discussed earlier resonated with you, consider signing up for Anise Health by filling out this short intake form; you'll get matched to a culturally-responsive clinician within two business days. I've also listed a few additional resources below that aim to address mental health needs in South Asian communities.
I hope we can continue to bring the ways our South Asian culture impacts our well-being into the forefront of the conversation around mental health. By highlighting the South Asian community's experiences, we can feel more seen and create a more accepting environment that allows us to get the help that we all deserve.
If you or someone you know is in an emergency, call The National Suicide Prevention Lifeline at 800-273-TALK (8255) or call 911 immediately.
Feature Image Courtesy: Author