Additional reporting by Kovid Gupta.
There's much to get excited about in the Deol-Takhtani household. Esha Deol, the original Dhoom Machale girl, recently became a mother to the most adorable baby — Radhya Takhtani.
Flawless and glowing skin runs in the family (I'm looking at you Hema Malini Ji), but Deol-Takhtani looks more radiant than ever before. Visiting Houston to promote a "Bollywood Night at STORY Ultralounge," organized by renowned planner Sumedha Chand, Deol-Takhtani was more than willing to chit-chat with us.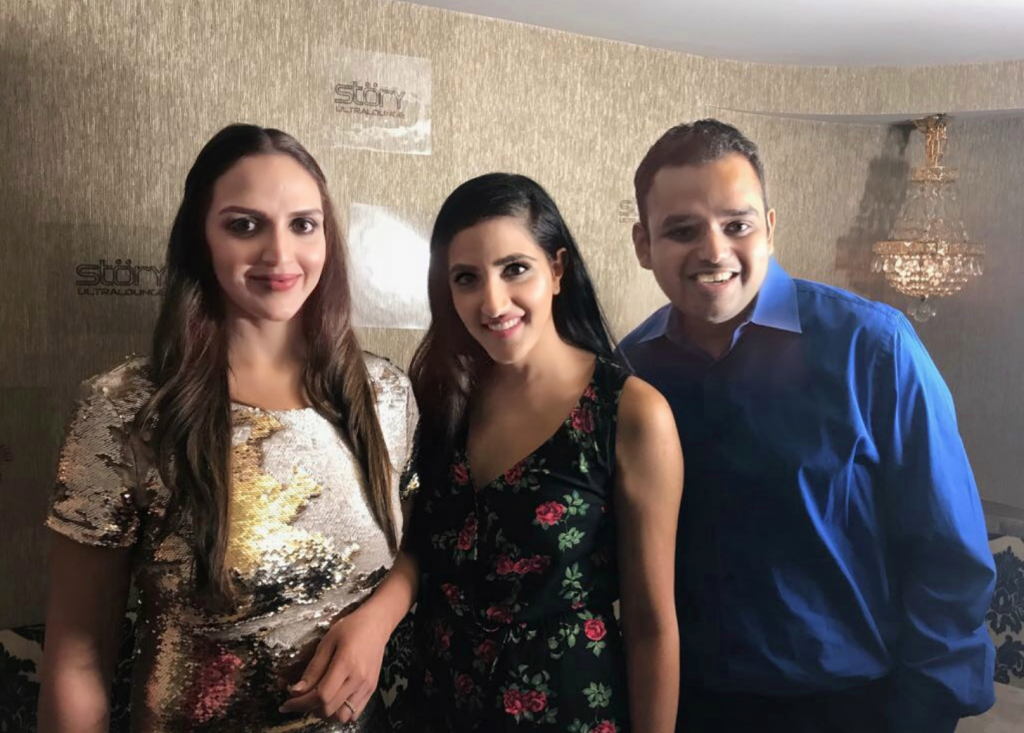 For all her fans out there, she is making a comeback with a short film by journalist and critic Ram Kamal Mukherjee. Mukherjee recently authored Hema Malini's biography "Beyond the Dream Girl."
Esha Deol needs no introduction — she can Dhoom Machale everywhere she goes. She makes balancing dance, films, and her family look like a cakewalk!
Welcome to Houston! How does it feel to be here?
It's always lovely to be here. Having a strong support system around including your parents and in-laws really helps with balancing work and the personal life.
Most people may not know this but Deol-Takhtani is a huge soccer fan! It was one of her favorite sports while she was in school. So we had to ask her:
What team are you supporting in the FIFA World Cup 2018?
Well, you know honestly this year I'm giving it a miss because I'm too busy with my little baby.
No team at all then this time around?
I'm telling you the truth. When you become a mother all this goes for a toss. I'm completely smitten by my daughter right now.
We've seen the poster for your comeback with Ram Kamal Mukherjee's "Cakewalk" – your upcoming short film. You looking stunning in it.
Thank you. It is a short film that I decided to do because the script was really good. It also fit perfectly into my schedule as a new mother. The movie has a beautiful message not just for women but for men too. So do watch it because it's a beautiful story carved into 24 minutes. It will release at the beginning of August.
I've really enjoyed this focus on short films in Indian cinema. The films usually leave the viewers with a strong message, too.
Yes, definitely. I think short films are the future. Of course when you think Bollywood, you do think of long feature films, but it's great to see that so many actors are promoting short films and web series. If anyone wants to showcase their talent, a short film is a great idea.
Thank you so much for talking to us!
First look @cakewalkthefilm #posterlaunch pic.twitter.com/HreoTbU0nm

— Esha Deol (@Esha_Deol) June 1, 2018
Deol-Takhtani also ethereally portrayed Sita in a recent Ramayan dance ballet. The role is especially close to the heart as it was played by Hema Malini Ji for almost two decades.
Seeing her daughter take the legacy forward seems to be a proud moment for the veteran actor.