Hey BGM! Welcome to the self-serving tale of my first official post! For starters, my Instagram handle is @qchag. Since this is my public introduction to this space, I've thought a lot about how I want to introduce myself.
After much contemplation, I thought it best to just be authentically me. Groundbreaking, I know, but looking at my childhood and overall history, that's not the easiest task.
In preparation to craft my explanation, I must wipe the residual brie off my fingertips and toss back my third glass of cab sauv. The most iconic album of the decade, "Turn Off the Light" by Kim Petras, may or may not be playing in the background while I think about how I have officially given up my hopes of trying to pass as a natural blond.
Clearly, the time has come to turn inward.
Am I a calm and collected dude oozing with charisma? Am I a traditional Pakistani-American that's using my faith for good? Am I an enigma, wrapped in a riddle and cash? No. No. And for legal reasons, no. The former two are further from the truth while the latter is Erika Jayne circa 2015, darling.
I'm more along the lines of someone who is reflective of my actions and observant of my surroundings, and therefore realizes, more than once, that my jockstrap is definitely showing through my shalwar kameez.
It caught me off guard when my friend, Usman, reached out to me to write for BGM. Considering he's BGM's Brown Boy editor, it was an honor to be nominated, sure, but was my story really going to fit? I mean, yeah, obviously my parents are brown, but little old me? Do I even fit the archetype?
I was born in Chesapeake, Virginia, don't see eye-to-eye with my parents, and I am incredibly self-centered — qualities that are quintessentially American. But after looking in my dusty mirror (and sending a calendar invite to myself to clean it later) I've realized that yes, beyond this bleached hair and rock-solid wit, I'm yet another young, confused desi boy who's just trying to figure it all out.
While growing up, I got accustomed to forgoing my interests for the sake of not making a splash. This was simply basic survival. I mastered the art of phasing out certain parts of who I was, much to my benefit. I seamlessly blended in with my Filipino friends in middle school after 9/11, occasionally avoiding the insults and aggression of my peers. I reminded myself to hide who I was in the Pakistani community by attempting to slyly shift away from the when will you find a wife conversations. I learned how to mask insecurity with self-deprecating humor when I realized I could inspire people to simply laugh with me and avoid focusing all of their attention on me.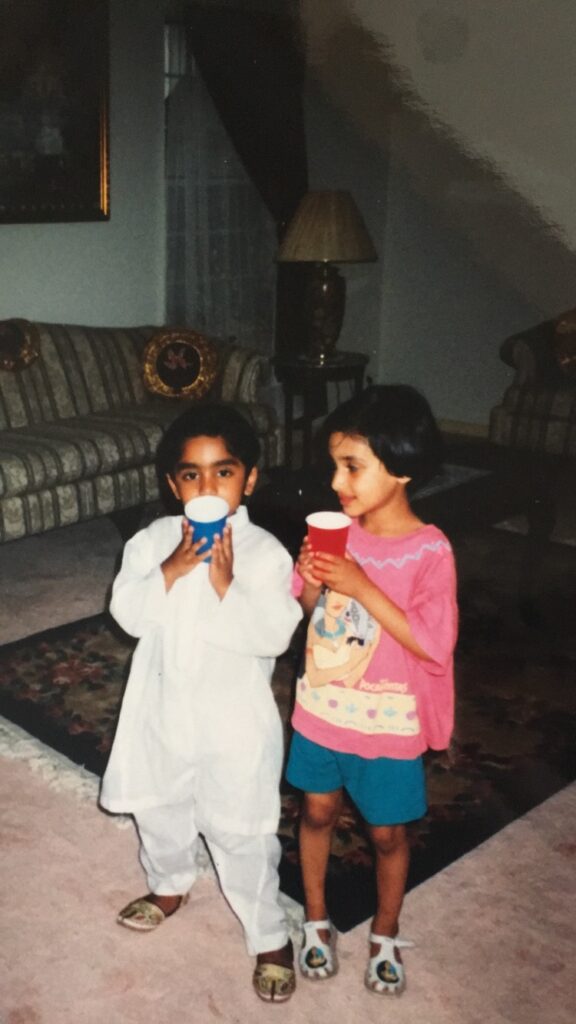 Hiding became surviving. For quite some time, that schtick had allowed me to coast by. But, I'm going to be 30 in a year and that behavior should stay in grade school where it belongs.
Plus, I'm way too cute to be bashful.
Was I Hester Prynne and was this my scarlet letter? (I'd like to note that I'm not one that makes literary references all the time because I've read like two books in my life and that was one of them. Reading fiction never truly caught my eye. I had other things on my mind in high school, like existential dread, carbohydrates and whether the cute boy I was crushing on saw me catch a ball.) Looking back, I'm not so sure why that book caught my blossoming attention. Maybe it spoke to me on another level because her struggles transcended time. Or maybe I just identified with the central theme: sluts.
Which brings me back to looking inward. When it comes to my identity, I simply don't know what boxes to check. I often look back at moments in my life where I've confronted a wide gap between who I think I'm presenting myself as and how the world sees me. It takes me by surprise and I am suddenly forced to notice gaps I never knew existed. In situations like these, I realize how I am interpreted in the world because I represent someone with seemingly competing identities.
I realize I don't blend in traditional spaces. Like that particular time I mentioned, where I had Eid prayer at 11am, but was headed to a day party with The Gays™ at 3 p.m. While going down for sajdah and feeling the comfort of the carpet against my face, I quickly realized my jockstrap could most definitely show through my white shalwar kameez. Here I am thinking I'm seamlessly blending in with all the wholesome people during prayer until I bend over, pretty-peach exposed.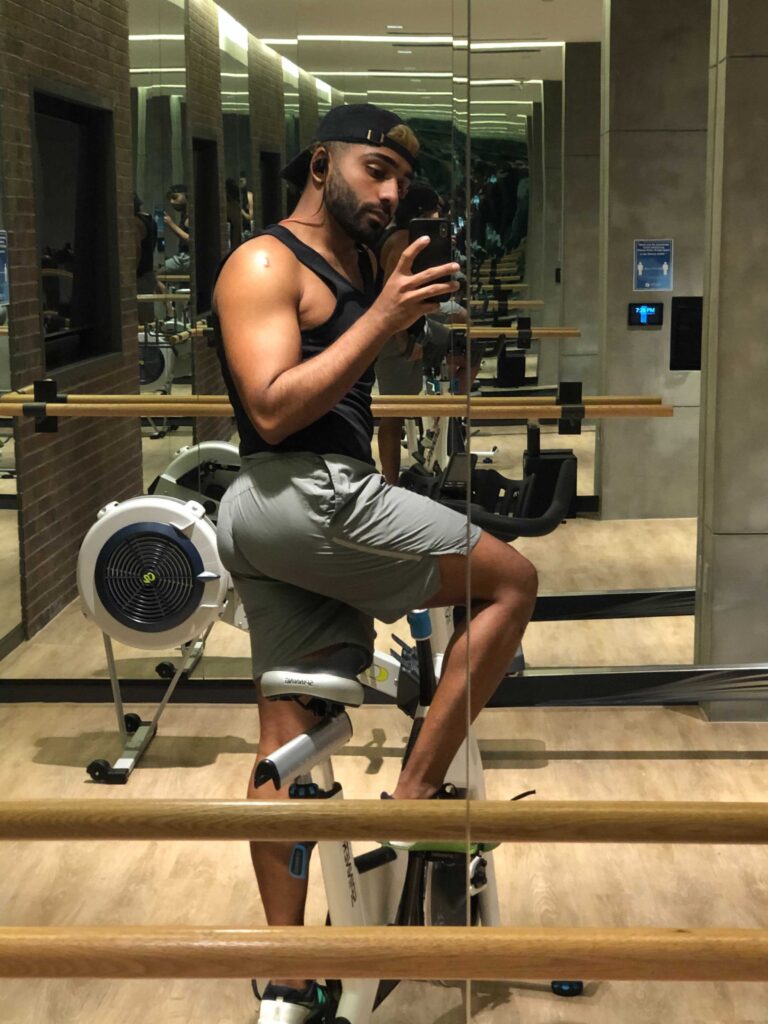 Despite the absolute dread that washed over me at the time, this almost hilariously defines how I feel within the Muslim community. Yes, I am obviously included because I "look the part," but I'm also a raging homosexual. I truly hope God accepts my prayer for that day because, let me tell you, my intention was earnest and my ass was so high, you could have bounced zakat off of it.
I realize I don't always fit in gay spaces. This lesson I learned pretty recently after joining Stonewall Kickball in DC. It was during a post-kickball Sunday funday celebration (for reference, by "celebration" I mean getting absolutely blasted, but as a team so it counts as relationship building). My friends and I are in a full bender and I am absolutely snapped back into reality when someone drunkenly slurs "Oh, you're the one on that team that looks like Aziz Ansari."
First off, it wasn't clear whose hole this yt gay crawled out of and secondly, my vodka soda needs my attention. So give me a quick second as I take this sip.
Though it was unfortunate that his frame of reference for South Asians was limited to Aziz Ansari, it further reminded me that just because I was in a "gay space" doesn't mean I blended in. I'm still brown. I've since learned that these kinds of microaggressions are pretty apparent in the White Gay community that is D.C, so I've learned to brush it off. Plus, if I'm being compared to an EMMY Award-winning comedian instead of a terrorist like in grade school, I consider that growth.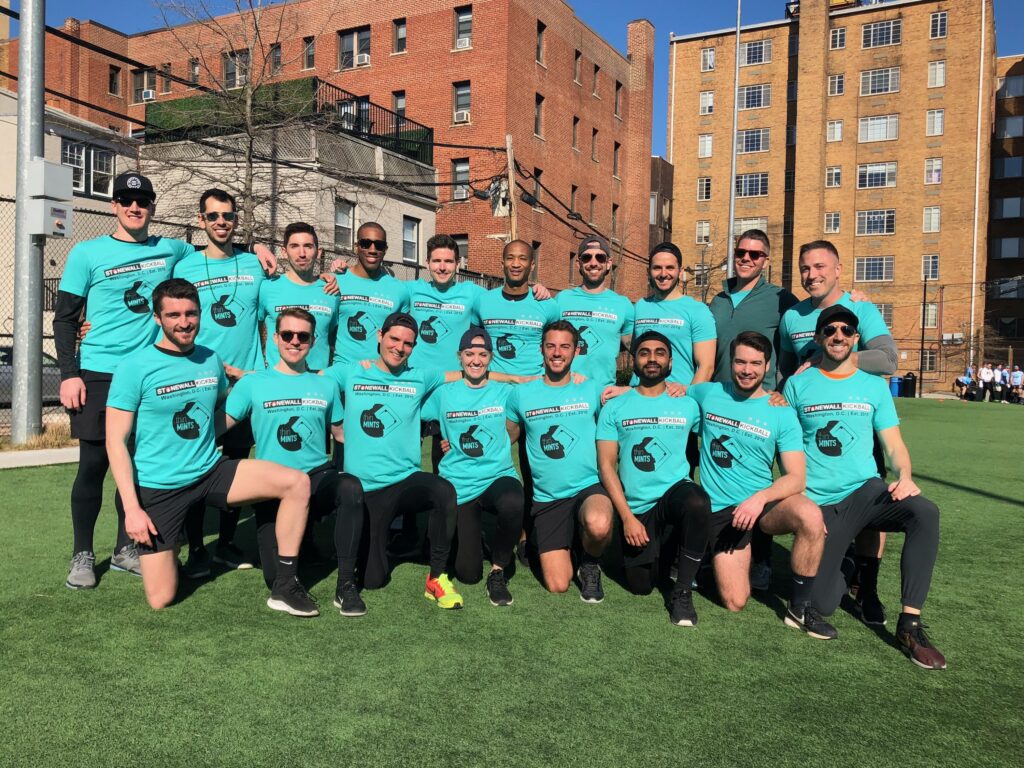 These moments were jarring to experience in real-time, but in reality, it was because I was checking multiple boxes at the same time. I'm only now starting to feel comfort in knowing how my cultures "intersect" and make me who I am.
I grew up worrying about whether I'm too "American" for my huge Pakistani family. Whether I grew up "too sheltered" to belong/relate to the gay community. And heaps and heaps of imposter syndrome when it comes to basically everything except for when I'm hosting parties because I am very self-aware of how exceptional I am at that.
To those with immigrant parents, let's put value in being raised bilingual and bi-literate…we can literally communicate with millions of people because of it. There's more value in being a part of a historically marginalized group because it helps keep us empathetic…more value in being that sassy little brown boy who always chose to play as the fierce women in video games despite literally everyone challenging me on it. I wish I had the ability at the time to articulate that I was secure with my male gender identity but I also knew I was f a b o u l o u s ?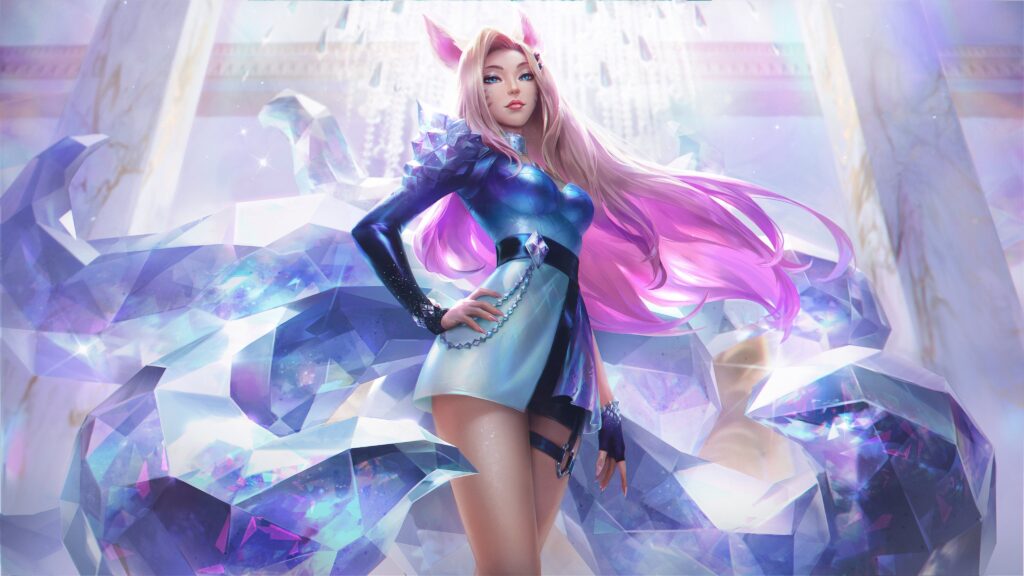 These real-life experiences define my understanding of who I am. We all have our own intersectional identities and I think it's important to know the power in belonging to different groups. Ultimately, these situations are pretty comical and I've learned to take them with more stride.
So that's who I am, BGM. I'm a blend of brown boy experiences, hardships, and realizations. I will most likely share a little too much, but I think it's important to be open and liberate my thoughts and emotions in a healthy manner. I am heavily aware that I might catch some flak from communities whose boxes I check. So to those aunties and uncles about to slide into my DMs: Unless you have the intention of setting me up with your son, I don't care to hear it.
To all others: I am currently accepting support in the form of flattery, praise, and top-shelf beverages.
So here I am. I'm Q.