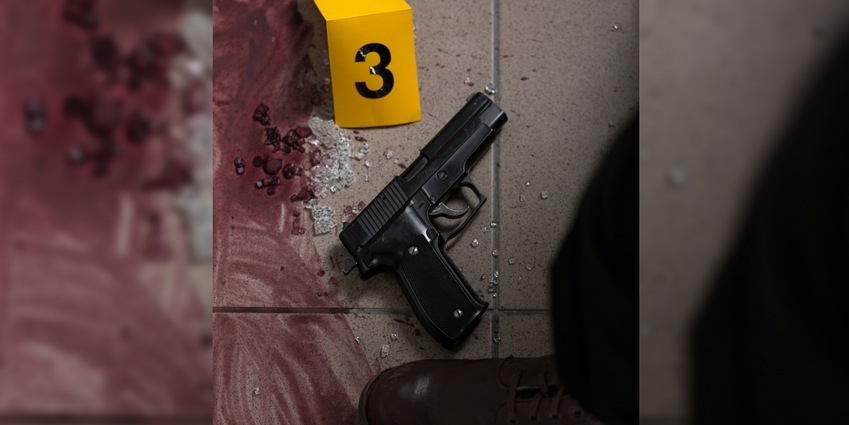 During the MUNA Youth Conference, while discussing the topic of "A Crisis in Spirituality," the moderator of the panel cut in with an announcement. It didn't register at first. It swept the audience in a stunned silence, and it was only when I hastily pulled out my finger and pulled up the article that it hit me: Imam and Assistant Killed Execution Style in Queens, NY. The panel discussion speakers immediately urged the audience to join together in prayer for our fallen brethren.
I remember holding my hands together in my lap, listening as the leading speaker spoke. He explained how when Allah loves a believer, He guides that person toward a good deed, and in that decisive moment, He commands the angel of death to claim that Muslim's soul – the imam and his assistant had finished leading prayer for the community moments before they were killed, a truly honorable final act. An Islamic sentiment, but Muslim or not, no one can deny that two good, innocent men were lost on August 13, 2016.
Imam Maulama Akonjee, 55, and his assistant Thara Miah, 64, were walking home from the Al-Furqan al-Jame Masjid when they were hit with multiple gunshots from behind. Assistant District Attorney Peter McCormack described how the shooter, Oscar Morel, 35, "pumped numerous bullets into them" and struck "them both in the head, leaving them lying on the street mortally wounded." The two men later died from the fatal wounds.
What colored my grief beyond simple shock and terror, however, was anger.
Every article I read in this incident all seem to say something along the lines of "motive is unknown" or "too early to label as a hate crime." Akonjee and Miah were both fathers of three children each, and the imam had planned to attend his son's wedding in Bangladesh within the next week. Both men were leaders in the Muslim community whose only crime was wearing Islamic garb. And both Muslims were subject to a brutal murder in broad daylight in a way that can only be interpreted as a hate crime.
It may seem trivial to argue about the semantics of their deaths, but understanding that this tragedy is a hate crime is critical to understanding the root of the problem at hand. I find myself reflecting on the panel topic where I first heard the news, "A Crisis in Spirituality," and I can't think of a more fitting theme.
Akonjee and Miah are not an isolated case, rather their deaths are a manifestation of racist rhetoric and bigotry that triggered the prior murders of Deah, Yusor and Razan (#OurThreeWinners) in February 2015 and Mohamedtaha, Adam, and Muhammad (#OurThreeBrothers) in March 2016, and countless more. Muslims are experiencing a crisis in their spirituality where we are afraid to express our Muslim identity.
Mothers are instructing their daughters to not wear hijabs, fathers are advising their sons to avoid wearing tupees and Islamic garb, the youth are being told to hold their tongues when it comes to political arguments—all because the community is afraid.
We are on constantly on a precipice of fear because any attack that befalls us can be written off as an "isolated shooter" or "mentally ill person." 
Western media doesn't want to acknowledge hate crimes because in doing so, they would need to acknowledge that the nation is supposed to ensure "liberty and justice for all"—and it is failing to hold true to its promise.
---
Not even a month after the hate crime detailed above, on August 31, Nazma Khanam, 60, was found stabbed to death in Jamaica, Queens, NY.
The Bengali-Muslim woman was found stabbed in the chest and unconscious at 9:15 p.m. according to the New York Daily News.
This is yet another hate crime to add to the, sadly, growing list.
---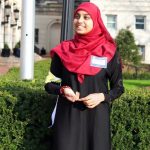 An unapologetic and opinionated Muslim brown girl who types faster than she thinks. But sometimes these nonsensical ramblings make sense.