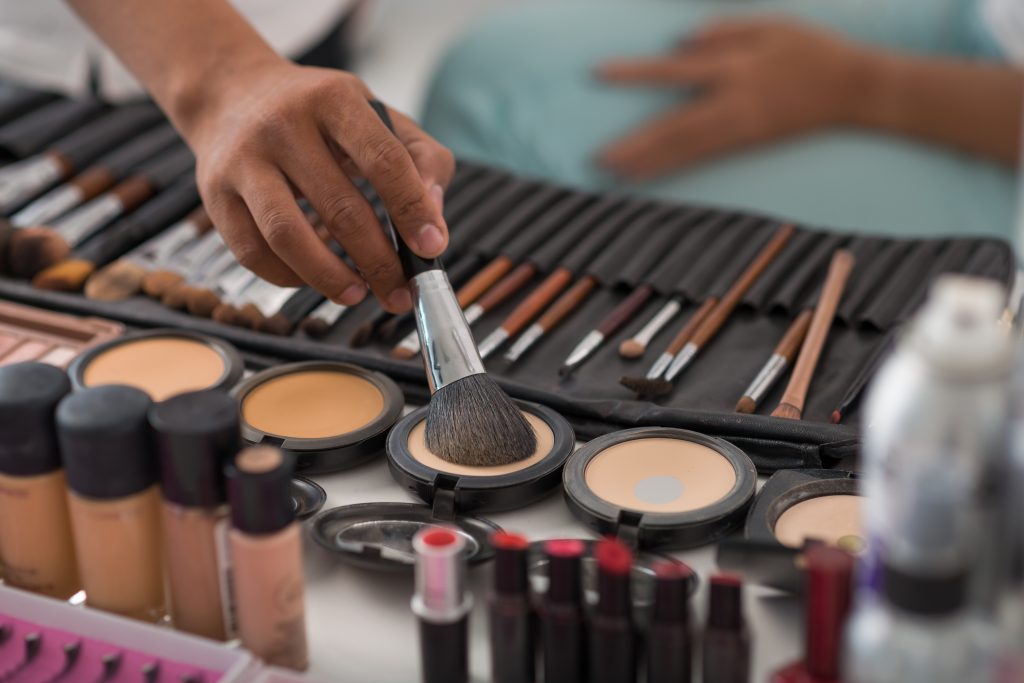 A brown girl's search for a foundation that matches her skin is also a search for her identity. Growing up in India, which is basically a country of over a billion people of varying shades of brown, it has always escaped me why some shades were more palatable to the cosmetic industry than others. India's colonial hangover ensured that I had a childhood filled with taunts about possibly being adopted by my lighter-skinned parents and relatives who constantly remarked how pretty my features were, despite the colour of my skin, while subtly encouraging the use of fairness creams to 'remedy' that.
It's been a long journey learning to love my brown skin.
When I developed an interest in make-up, I felt like I was back at square one. There was never a shade of foundation that was right for me. All the well-known brands had foundations that either turned me chalk-white or a garish orange. Also, complaints to friends and family always resulted in well-meaning platitudes about how I didn't need make-up because I was unique. That sounded great, except, I wanted to be mainstream.
Mind you, having spent a lifetime trying to outgrow colourism by focusing on my educational accomplishments rather than my looks, the irony of wanting to be noticed for my skin isn't lost on me. But I've grown beyond the idea of thinking that only one or other matters or that dark-skinned girls can't have both. Like millions of dark-skinned girls and women out there, I too want to be seen. I want to help readjust the standards of beauty. I, as well as those who are like me, want to matter enough to warrant a good shade match from drugstore foundations to high-end ones.
A Brown Girl's Search for Foundation
One day,
I found a piece of me,
Living inside a foundation bottle.
Slightly sticky, warm brown ooze-
How funny, I mused, this antiseptic smell,
The brown tint that left the slightest glaze,
On my fingertips.
Was this the confidence my fellow sisters wore every morning?
For I, who had been measured in metaphors all my life,
I, who lived in the peripheries of photo frames and filters,
Was now a 069 Glow!
Was this the colour of my skin, I wondered?
Did that make my best friend,
With her sunlit skin a 040 perhaps?
Did my cousins then range from 020s to 077s?
I who was storms and atoms and gardens and poetry,
fiery, feisty, calm and gentle,
Daughter, wife, beautiful and beloved
now reduced to a number on the scale,
Of a cosmetic, and
Ah, how my soul shivered in ecstasy!
This missing piece of my identity,
That I could now smooth and blend onto my cheeks,
Contour over my nose,
And the underside of my jaw.
Dab over my forehead.
Once I walked through make-up counters,
Past saleswomen whose eyes avert themselves,
Or glaze over,
Who would frequently sigh helplessly
as I searched for my identity among their merchandise.
But. No more.
---
The opinions expressed by the guest writer/blogger and those providing comments are theirs alone and do not necessarily reflect the opinions of Brown Girl Magazine, Inc., or any employee thereof. Brown Girl Magazine is not responsible for the accuracy of any of the information supplied by the guest writer/bloggers. This work is the opinion of the blogger. It is not the intention of Brown Girl Magazine to malign any religion, ethnic group, club, organization, company, or individual. If you'd like to submit a guest post, please follow the guidelines we've set forth here.