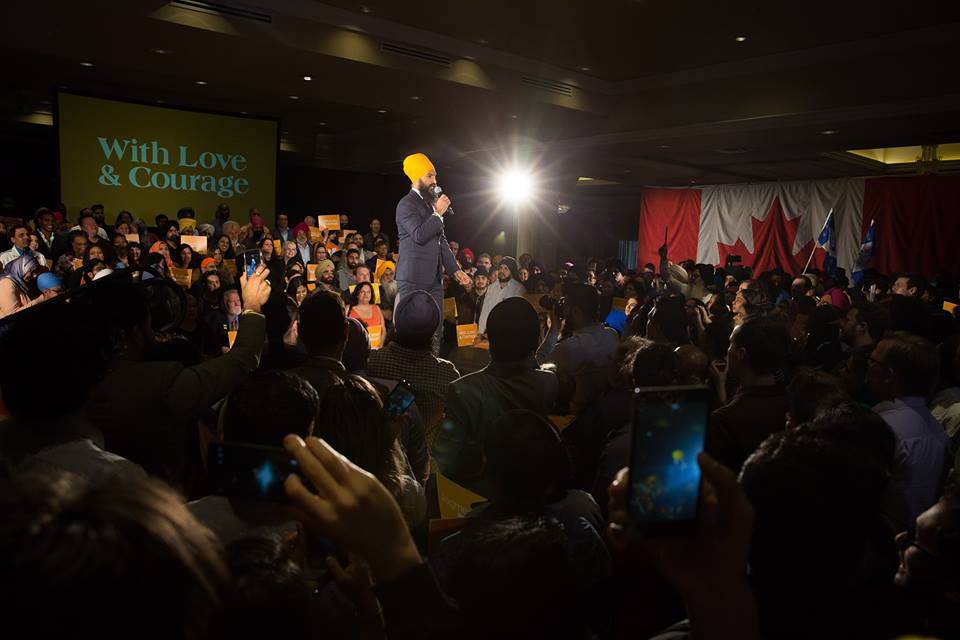 by Serisha Iyar – Follow @serishaiyar
You've probably heard of Jagmeet Singh if you've been following Canadian politics. If you haven't, he's the lawyer-turned-politician who's taken the New Democratic Party's (NDP) Ontario sphere by storm and is the first turban-wearing Member of Provincial Parliament (MPP) in Ontario.
Singh's persona is characterized by his youthful energy, fashion forward style and trail-blazing start in politics. He's back in the spotlight after having just launched his official bid for federal leadership of the NDP.  Singh's leap to the federal level could mean another South Asian Canadian in Parliament.
There is currently some South Asian representation within Canada's federal government. In fact, many of us can recall when current Prime Minister Justin Trudeau joked about how his Cabinet comprised more Sikh Ministers than that of Indian Prime Minister Narendra Modi during a trip to the United States. But, while this is true, it begs the question:
"If the sub-sect of Sikh-Indians in the Liberal Party of Canada can hold "so many" positions in the Cabinet, why aren't there any persons of color hold leadership of Canada's national political parties?"
And there is no answer to this question. Although the South Asian presence in Canadian politics may exist, it is certainly not proportional to the size of the population. Diaspora communities across Canada are fruitful and growing, and having their identities, values, and perspectives represented in Parliament is necessary to advocate for the diverse needs of the country and its inhabitants. Representation, especially where people of color are concerned, is required at every level of government; and in multicultural communities like Canada, it not only allows for the needs of ethnic minorities to be represented but also impacts each generation of Canadians by planting new seeds of hope.
When minorities are seen in positions of power, it encourages those who similarly identify to see themselves in those same positions. The aspiration of being an artist, a lawyer, a doctor, an actor, or a politician, seems attainable when you can clearly see someone you identify with in that role.
Canadians tend to take pride in a fabricated acceptance of multiculturalism, specifically with a view to creating a distance between our societal problems and those of the United States. However, both countries embody similar issues showcasing a lack of diversity, inclusivity, and equity, while further highlighting systemic forms of racism.
Singh's bid has already reiterated some of the problems South Asian Canadians face on a regular basis. It doesn't take long to scroll through the backlash of the typical Islamophobic comments objecting to his political success from racist trolls who fail to understand the visible differences between Sikhs and Muslims. Such reactions exemplify exactly why having people of color in leading positions on a consistent basis is entirely necessary for Canada. This is helpful not only to advocate for equitable policies reflecting the country's diverse population, but also for reasons as simple as positive exposure of those who do not fit the Eurocentric Canadian identity.
Singh's leadership bid is the first step to having a dynamic representation of ethnic minorities in Canada's most powerful positions. Should he win the race, Singh will establish a whole new set of firsts for South Asian Canadians and secure another victory in the fight for representation.
---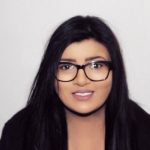 Serisha Iyar is a first-generation South African-Canadian student at McGill University completing her Bachelor of Arts degree in Political Science with a minor in World Religions. She enjoys dancing alone in her apartment, prefers -40°C over 30°C and hopes to one day be successful enough to trend on Twitter. You can follow her on Twitter and Instagram at @serishaiyar.