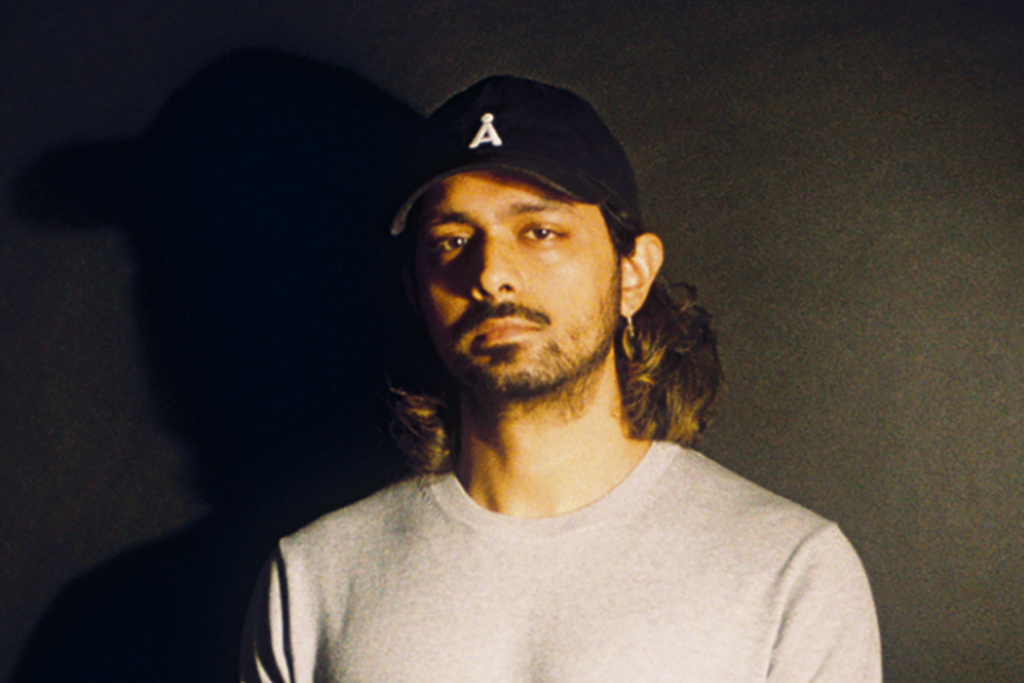 From creating mashups in his bedroom to headlining iconic music venues in the world, Jai Wolf pushes his artistry to express himself. His track "Indian Summer" currently has over 100,000,000 plays on Spotify. Jai Wolf is currently headlining and touring across the United States. Continue reading to get an inside look on this incredible artist's journey!
Firstly, Jai Wolf started his career making mashups and bootlegs under the stage name No Pets Allowed. He transitioned to the stage name Jai Wolf years later. Jai Wolf let me in on the meaning behind his stage name Jai Wolf.
The purpose was to write original music and to be taken seriously as an artist. For instance, No pets Allowed was a fun college project for my DJ mashup stuff. I made the change to Jai Wolf in 2014.

I also wanted a name to be proud of at age 30. Above all, it was important that it reflected my identity as a South Asian person. In addition, having a searchable name on Google for SEO was also important.

Originally, I wanted to be direwolf. This is an animal from "Game of Thrones." In other words, Jai was phonetically similar to direwolf. You got Frank Ocean and John Legend. However, I wanted a name with a South Asian feel.

I picked Jai because we already have Jay Z, Jay Sean, and J. Cole. Phonetically, you have the J sound. I wanted to be Jai to be different.

None of my friends are named J. Phonetically it's Jai. If anyone says J wolf, it doesn't matter to me. In conclusion, I think it's great that people resonate with the music and the name at the end of the day.
Secondly, his first E.P. called "Kindred Spirits" released in 2016. Jai Wolf walked me through the headspace he was in during the creation of this project.
Yeah, it was really funny because I had put out "Indian Summer." The expectation was to create a body of work around it. However, I pivoted and called it synth wave pop.
Thirdly, Jai Wolf's first album was called "The Cure To Loneliness," which came out in 2019. He walked me through the process of finding his sound.
This was yet another step forward in the right direction. Moreover, what was the best way to blend elements of Indie Music and Electronic Music together?

I moved on to looking into live guitars and bass with a bunch of different styles. I was also mixing dance energy with different tempos and BPMs for consistent sound.

Tony Hoffer was a great engineer and producer. He's worked with bands like M83, Air and Phoenix. Tony helped bring together the live feeling of "The Cure to Loneliness." In other words, if you listen to tracks "Lose My Mind" and "Telepathy," that's what I've been working towards. I was really proud of that kind of sound.
Fourthly, we moved on to talking about Jai Wolf's track "Indian Summer." The first words from the sample "Chand" were mesmerizing to hear at a Hard Summer Festival. Jai Wolf let me in on how the track came about.
You're the first person to accurately identify "Chand" in an interview setting. It's a very obscure sample I found. I chopped it up and sampled it. My friend Nabeel is also a Bangladeshi like me. He had the idea of sampling an Indian beat. I finished the track and submitted it to Foreign Family ODESZA's record label. I thought to myself, this is a weird song. I don't know if anyone's gonna like it.

In conclusion, it ended up taking on a life of its own and being interpreted in its own way. I started seeing it used in commercials, vlogs, and more. Lot's of skydiving, adventure, yoga, dancing and digital shorts.
I personally remembered seeing "Indian Summer" featured in a GoPro commercial, "How to Get Away with Murder" and a WongFu Productions digital short.
Fifthly, we moved on to talking about South Asian musical influences across cultures. Jai Wolf opened up about his musical influences and his thoughts on individuals making music in the diaspora.
Bangladesh has a strong emphasis on music and the arts. If you grew up Bengali, there was music in your household. Basically, there was at least one musical family member who was singing Rabindra Sangeet. This is a form of Bengali poetry in song form.

I also feel like when someone from the diaspora starts to make music that's not influenced by South Asian music, it doesn't garner much attention. The South Asian cosign and their consumer behavior usually doesn't come unless you reach a certain level of success.
In other words, I want to see people across the diaspora making music that's not necessarily influenced by South Asian culture. The hope is for greater support and acknowledgement. Cool South Asian people doing cool things across a spectrum of artistry.

For instance, we come from such a beautiful culture. It has a lot of artistry and music and thoughtfulness behind it. Above all, we should be able to express ourselves even through a Western lens.
Sixthly, Jai Wolf hopes people realize that there are incredible South Asian individuals making music all over America and the world. They all deserve a fair and equal shot as anyone else.
Seventhly, "Telepathy" is a magical track that keeps listeners grooving and bobbing their heads. Jai Wolf dropped the meaning behind the track in his own words.
My favorite instrumental tracks are the ones you get really lost in. In other words, where you want to live in the world that's been created for you.

For instance, some of my favorite pop songs have influenced the creation of "Telepathy" through arena drums. Sia's "Chandelier" and Ellie Goulding's "Love Me Like You Do" have big drum elements to them.

It's this nice marriage of big arena pop mixed with more niche and electronic sounds that I'm into.
Eighthly, we moved on to talking about the creation of music videos. Fans in the comments sections are interpreting Jai Wolf's music from the visuals. Jai Wolf was kind enough to elaborate on his feelings on his music videos.
I put a lot of emphasis in the storytelling and our music videos. It's funny because it is almost like a lost art. Usually, I blow my marketing budget on music videos from growing up on MTV and Fuse.

With "Lose my mind" it was all about the metaphors in the music video. You have this girl on a spaceship in space, and she's completely alone. She's about to make human contact. In the last second, the spaceship explodes, and she's stuck in space by herself.
In the "your way" music video, which I shot with my friend Chet Porter, I envisioned this imaginary scenario. Chet Porter plays a super celebrity version of himself. And then he is actually really alone. I thought it would be fun. If you follow us on Instagram you know Chet is a close friend of mine. A lot of my fans listen to Chet.

It's just funny to shoot a video with your friend and have him drive a Lamborghini. Just the concept was really fun to shoot. I wanted to show an intense example of a super successful person. I also wanted to showcase a very human feeling of loneliness at the end of the day.
Ninthly, we talked about how Jai Wolf is headlining the upcoming show at Red Rocks Amphitheater. He will be the first artist of Bangladeshi descent to headline this show. Jai Wolf let me in how it feels to be performing again in larger venues.
We've been anticipating this show for a long time. We have had this date since 2019. It got pushed back twice because of the pandemic.

We did some guinea pig tours last year to see the reactions. I think it's totally possible to throw a show both indoors and outdoors. I'm so excited to be performing at the Red Rocks Amphitheater. It's such a gorgeous venue and headlining is a big honor.
We concluded the interview with a lightning round of questions.
Do you feel that the beat drop in electronic music is equivalent to the guitar solo in the
'

70s? Something the crowd is craving?
Definitely! You used to have choruses to sing to at the peak of a song. Now your choruses will lead into something even bigger. This is an instrumental section. However, I do think that it is dangerous if your entire show or DJ set is just drop after drop. Sometimes it's nice to mix it up or change the arrangement or have something surprising happen.
Who is your dream collaboration?
I would love to work with Lorde. Even to just give her a beat or something that maybe does not sound like my usual sound. Some other dream collaborations include Two Doors Cinema Club and Foster The People.
Have you faced adversity in the music industry?
I think adversity for me at the end of the day, is yourself. You yourself can really be the thing that holds you back. Your ego, work ethic or the way you approach your art. At the end of the day, you're really just trying to compete with yourself. You should not be competing with other people.

I have somewhat of a bias being in the electronic world. Our brands aren't super reliant on our face or anything. If the music is performing well, and people are listening and coming out to the shows you're doing something right.

If you look at the landscape as a whole however, it holds a lot of people back, unfortunately. The South Asian community has a hard time coming out to support South Asian artists. I think this stems from the childhood idea of there can only be one.

That being said, I see a lot of community building in the new generations of South Asian artists.
In conclusion, Jai Wolf left me with these last thoughts.
I want to see more South Asian people come together to uplift the next generation of artists. More community building in the next ten to twenty years. I want to see us coming together and having our own moment. Something that's not super reliant on South Asian culture.
Photo courtesy of John Liwag