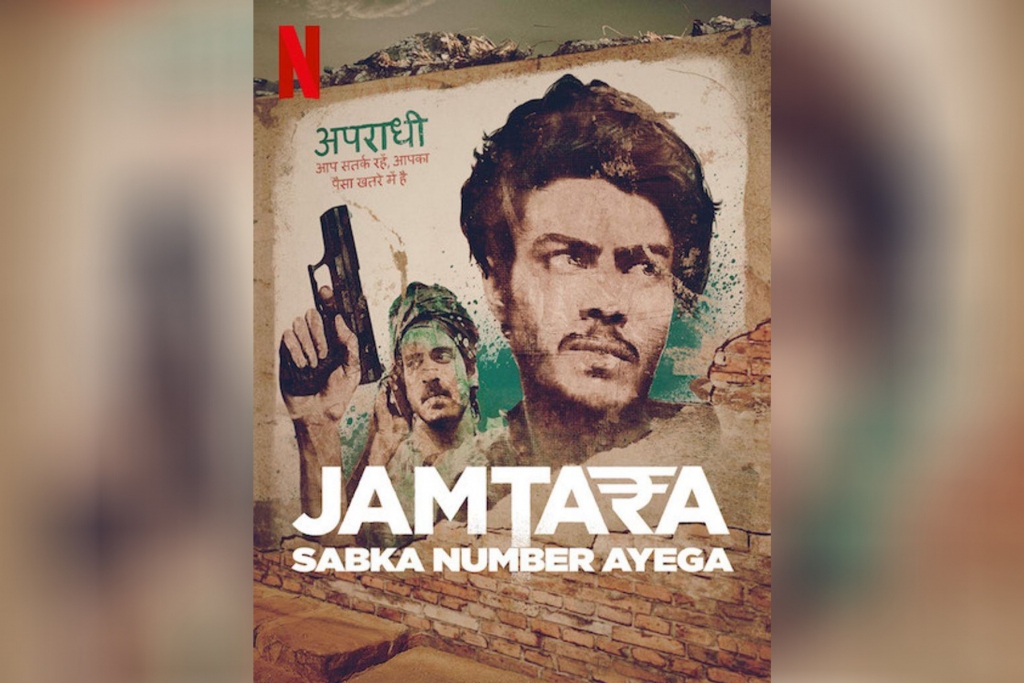 It's true: I'm absolutely smitten with Netflix's "Jamtara – Sabka Number Ayega." The original ten-part series / hidden gem released in January, and right away I was hooked into the wild world of phishing scams.
If you're like me, you've most likely been on the receiving end of numerous (and irritating) spam emails & SMSes with spoofed URLs, and automated calls claiming everything from how you owe money to the IRS and if you don't cough up it up you're going to jail, or in order to secure your random win to that Sandals Resorts Caribbean vacation, you simply have to call back the provided number "consultation free." But have you ever wondered how these scammers get away with their lucrative phishing operations?
Award-winning director Soumendra Padhi (his 2016 directorial debut "Budhia Singh – Born to Run" featured Manoj Bajpayee), writers Trishant Srivastava and Nishank Verma, and cinematographer Kaushal Shah bless us with the opportunity to witness the highs and lows of the other end of the phishing spectrum – how these young, local scammers function while dealing with a greedy politician and a fed-up superintendent of police.
Here are five reasons why you need to binge "Jamtara – Sabka Number Ayega" immediately:
"At least give me your number." "Where'd you get my number?"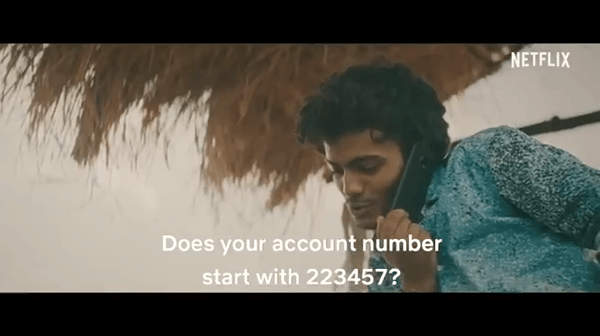 Remember the days when 'SPAM RISK' wasn't calling and we'd actually pick up the phone to then have one of these many ironic conversations followed by an exchange of profanities for refusing to provide information?
Sure, the few 'woke' people throughout Jamtara will have you breathing easy but watching the majority of educated, higher-class victims – who are easily manipulated by sultry voices/accents and incentives – give up their security details to the uneducated, rural-based (but sharp-witted) youth posing as bank officials will leave you fascinated and have you blocking unrecognizable numbers like your life depends on it (I mean, it does but if you aren't doing so already, do it, fam).
And newsflash: Your credit card wasn't actually blocked, you didn't win that five-day holiday package to Goa or even that laal colored Maruti car.
"Jamtara has become famous."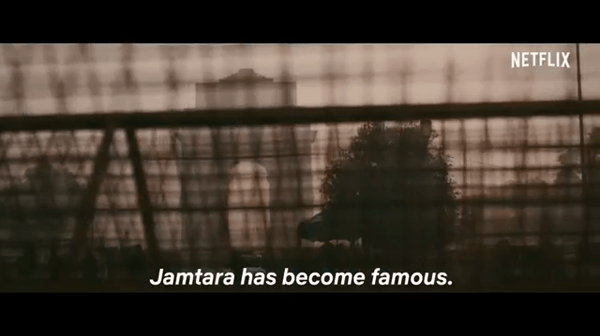 If you didn't know, know you know. Written by Trishant Srivastava and Nishank Verma, the story of Jamtara is disclaimed upon viewing as "based on true events."
According to a 2017 article from The Hindu, Jharkhand's Jamtara district quickly emerged as a cyber-crime hub in the country and with the struggle to find employment, youth who traveled outside the district to find work picked up skills that aided them in making quick cash. So, not only are we getting our dose of entertainment but an informative cinematic adaptation that transcends the realities of Jamtara's phishing scams. It's a two for one special.
"We are the gods of Jamtara. We appear wherever we wish."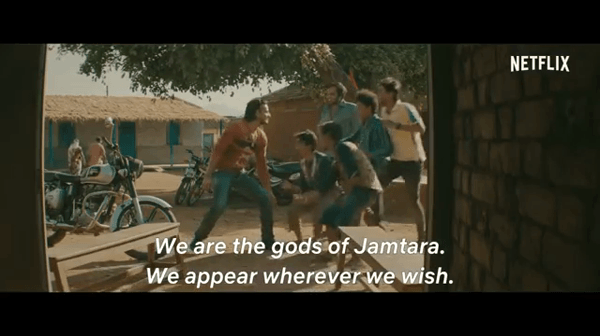 Binging "Jamtara – Sabka Number Ayega" may result in a satisfied and refreshed soul upon encountering a few familiar (and not so familiar) faces. Each character seems like a god in their own profession and nature throughout the series but justice wouldn't have been done to their respective characters without each actor delivering outstanding performances.
You've got cousins Sunny (Sparsh Shrivastav) and Rocky Mondal (Anshumaan Pushkar) battling for Jamtara's cyber-crime god. Despite their success, their brotherly bond and phishing plans are jeopardized because of their differing ambitions. Of course, these operations aren't possible without their beloved cyber-crime prophets' crew: Bachhu (Aatm Prakash Mishra), Shahbaaz (Kartavya Kabra), Ponto (Sarfaraz Ali Mirza), and our intoxicated narrators Baccha (Harshit Gupta) and Munna (Rohit Kp), who utilize dark humor and the characters and tales from the Mahabharata to parallel the evolving situations within their world.
Aspiring journalist Anas Ahmad (Aasif Khan, "Mirzapur") is caught between his friendship with these con artists & conjuring up an exposé, while local English teacher Gudiya Singh (Monika Panwar, "Super 30") challenges the gender roles of phishing. Though she isn't interested in the scheme at first, once she marries Sunny the two manage to compromise, rake in cash and expand the business.
Then there's Brajesh Bhaan (Amit Sial, "Inside Edge"), the corrupted politician who not only wants a cut of the earnings but will literally show up to your house uninvited and eat your food. The audacity! While he's god-like in Rocky's eyes, Jamtara's new SP, Dolly Sahu (Aksha Pardasany, "Devdas") isn't amused by any of his antics.
Keen on cracking the local phishing scheme (and exposing Bhaan for the dirtbag he is), SP Sahu works alongside Inspector Biswa Paathak (Dibyendu Bhattacharya, "Sacred Games") and the cyber-crime branch's techy officer – who decides to take advantage of a shopping sale in the midst of the phishing crisis – Saurav Sharma (Udit Arora, "The Zoya Factor"). Easy on the eyes, he's got a lot to prove and considering his epiphany, I'd let him explain triangulation to me any day.
"The lion is not feared unless he hunts down other animals."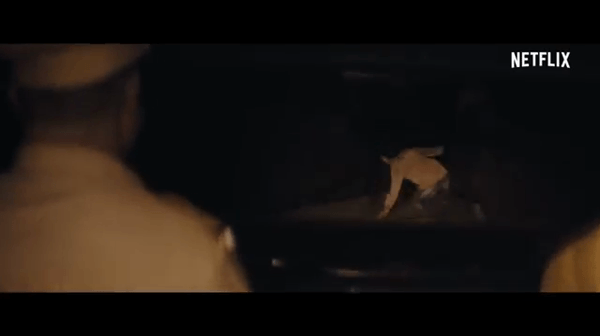 Being exposed to the gritty India we aren't always used to seeing in Indian cinema? Yes, please!
As the subject of phishing is underrepresented in the media, especially the Indian film industry, the established realm within Jamtara is a perfection combination of crime and thriller as we observe the community's power shift during the cyber-crime crisis (specifically 2015 – it's the year on Gudiya's classroom chalkboard) while indulging in the dialogue, dramatic hooks, and mounting tensions. At the core, money, reputation/status and stability thrive and characters are forced to eat or be eaten in order to survive.
"What do you know about phishing?"
What do we know about phishing? What don't we know? What do we need to know moving forward in this fictional world and our reality? How is the cell phone reception in rural India top-notch when I struggle to get bars in New York City?
When Saurav-ji tests SP Sahu's phishing knowledge, it feels like he's challenging us too. We're motivated to entertain our misconceptions, questions, notions, and intrigue for the crime because let's face it: if there's one thing "Jamtara – Sabka Number Ayega" will teach you it's that phishing is an art, and if you aren't crafty, you can't roll with the gang.