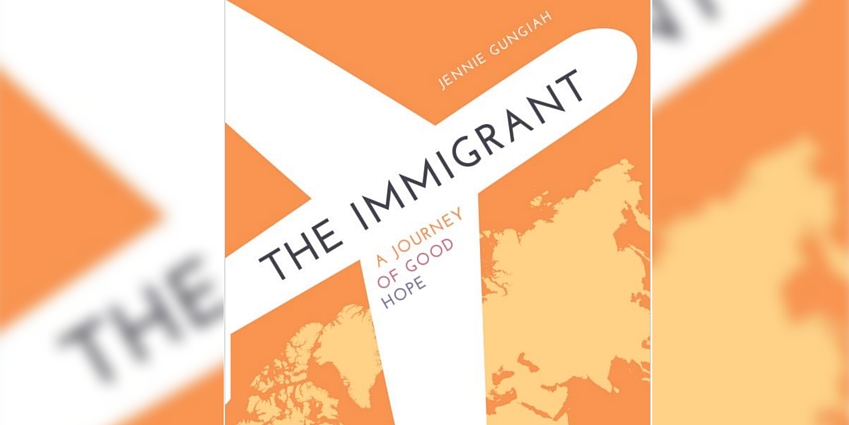 Looking for a quick read, that's both inspiring and heartwarming? Look no further, Jennie Gungiah's memoir, "The Immigrant: A Journey of Good Hope," is just for you. With a length that's comparable to a Steinbeck novella, you get your ideal lazy afternoon or morning public transportation commute read. Don't let the page numbers fool you, readers. You're in for one heck of a ride as you follow the immigration story of the author.
She takes you from her upbringing in apartheid-era South Africa to her family's move to the southern, post-Civil Rights era Georgia. The themes of alienation, xenophobia and discrimination, are a common occurrence in the text.
However, the most prominent idea that Gungiah highlights is the commitment to and the preservation of family. Personally, this was one of my favorite qualities in "The Immigrant," and one that young desi folk can find relatable. The family is a central tenet of South Asian culture, one that surpasses ethnicity, caste, language or religion. Gungiah's story perfectly shows this as she details her struggle to never lose touch with her family in South Africa and to sustain her husband and children in Georgia.
Nonetheless, my favorite part of "The Immigrant" was its perspective on immigration and the idea of moving to someplace foreign as a means of self-preservation. I know many readers can relate to this notion as well. Many young desi's living in the "diaspora" immigrated to where they are as young children and teenagers. Yet, most of us don't know how this complete exodus affected out parents and guardians. Actually, I never really considered how moving the States affected my parents until I read "The Immigrant."
Gungiah really manages to capture those intense emotional moments that defined our parents' struggle to move for our benefit. It's really nice to see how our parents went through the struggle of moving to a new country while also forging a living. Honestly, some parts had me in tears, because it was so relatable. I felt like I was taken back to 2001 when I was a five-year-old who was moving to Oklahoma from my birthplace of Dhaka.
Overall, Gungiah's writing style is charismatic, and her homely "brown mom" voice draws readers in, so you'll definitely be flipping the page to read more.
From one brown girl to another, I'd suggest that you pick "The Immigrant: A Journey of Good Hope" up on Amazon. You will definitely not be disappointed!