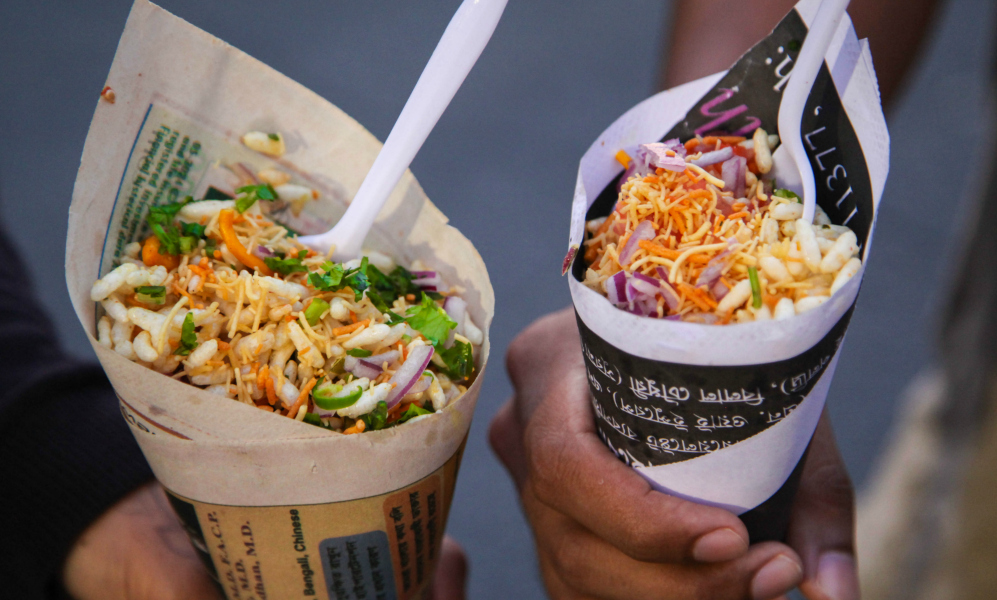 How two Bangladeshi-Americans are weaving in traditions with social activism:
For anyone straddling more than one culture, food often becomes an anchor with which we access and return to it. Sometimes, this anchor can be a source of guilt. Guilt for being afraid to linger in the smell of your mother's cooking for too long. Guilt for ordering a twenty dollar biryani on the nights when home feels a little further away. Guilt for ever thinking it would taste as good as your mother's when it arrives. At its best, however, it is a comfort that infuses each and every one of your senses. The warmth of a stack of parathas wrapped tightly in foil on long family car rides, cracking open cardamom between your fingertips, or waking up to the hiss of the pressure cooker on a Saturday morning; nostalgia at its most powerful.
For Mahfuzul Islam and Alvi Zaman, cousins and the founders of Bengali street food venture Jhal, the complexities that come with navigating two cultures through food is something they understand firsthand. The pair grew up in Queens, to first generation Bangladeshi parents, eating only Bengali food, with the exception of occasional trips to McDonalds and Thanksgiving. Mahfuzul credits their exposure to American food largely to afternoons spent watching The Food Network. Like many children of immigrants, they were quick to realize the food which was considered "normal" by their peers. They shared the same feelings of embarrassment so many of us often experienced towards anything which exposed our difference.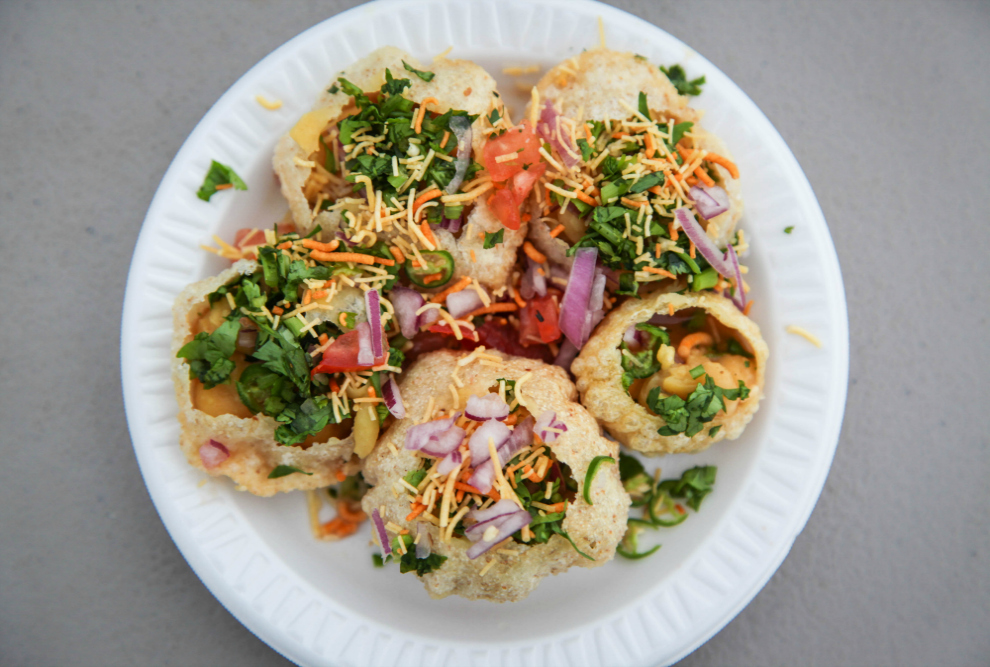 Fast forward over a decade and we are now faced with a food industry which has increasingly recognized and, sometimes fetishized, that difference. "Ethnic food" has been embraced in a series of trends that ironically celebrate the very same things which often caused us shame as kids. This evokes feelings of pride as well as frustration (turmeric existed before turmeric lattes) but for Mahfuzul and Alvi it presented an opportunity to claim and celebrate the Bengali-New York culture they were raised in.
The idea for Jhal was born out of a trip to the Queens International Night Market, an annual pop-up of street food vendors that runs in New York throughout the summer at Flushing Meadows Corona Park. While visiting with family and sampling the array of world cuisines, they recognized the lack of Bengali dishes offered and quickly set to work.
They began by serving two traditional snacks sold on the streets of Bangladesh. The first is Jhal Muri, a mix of puffed rice, chili peppers, and fried gram flour served in a newspaper cone. The second, Fuchka, is a hollow puri stuffed with yellow peas, herbs, chili peppers and tamarind sauce. When I first visited their stall last summer, I tried both, indulging in the heat of the chili before quickly soothing it with a sweet saffron and rose infused lemonade garnished with basil seeds.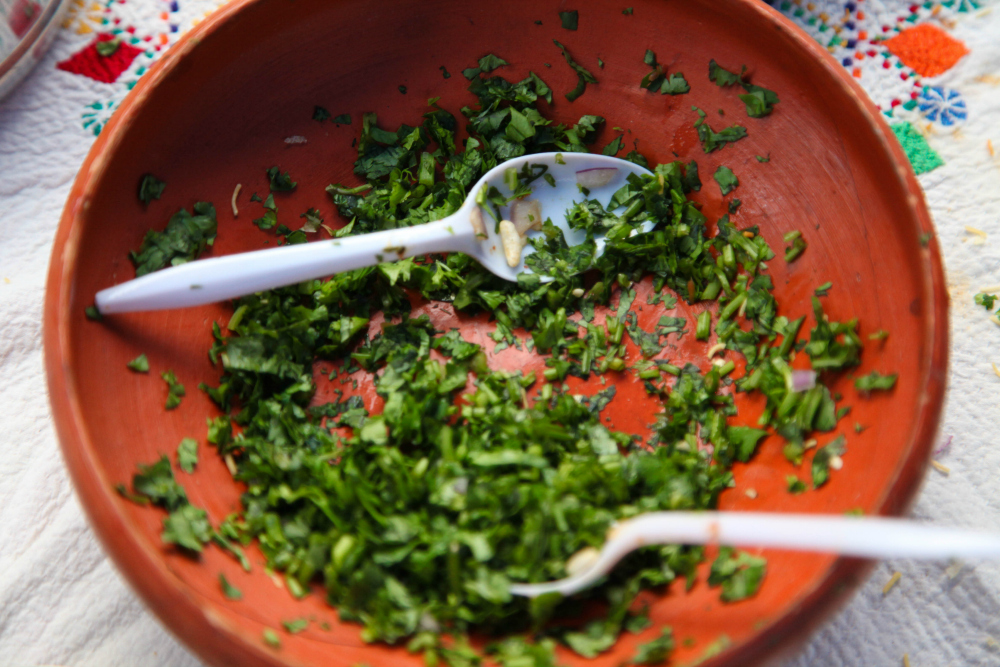 Mahfuzul is quick to point out the stark contrast between street food culture in U.S. vs South Asia:
"Here people are paying a lot of money for a tiny amount and just for the novelty of it. In South Asia, street food is made by people trying to survive day to day. It's grueling work."
For Mahfuzul, Jhal is not about repackaging traditional street-food culture for a white American audience. Jhal is first and foremost a social venture, using food to empower immigrant women within the Bengali community.
"It's not just the food itself, it's the whole culture behind it," he tells me.
Jhal employs a handful of Bengali women who are stay-at-home mothers or those who have newly immigrated to the U.S.
"It started because of my mother and aunts who are stay at home mothers and are very timid. Growing up, I used to get very frustrated. I was like why can't you do this or go out and do this. As you get older, you realise why they're in the position they're in. They got married at a very young age, came over to America, and prior to finding themselves, they had to care for an entire family first. Looking back, I think they were depressed but they didn't have a word for it," Mahfuzul explains.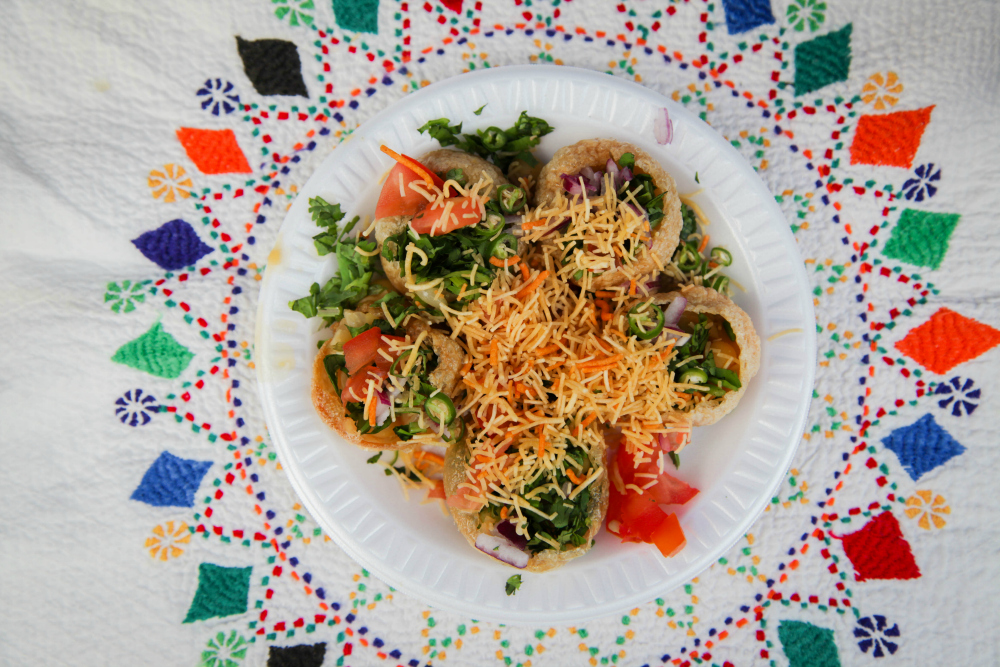 Mahfuzul's mother along with many other women in her community are often confined to spending most of their time at home upon arriving in the US. Among other factors which make cultural integration difficult, leaving behind a support network, the inability to speak English, and a lack of financial independence can create an incredibly isolating reality that ultimately contributes to the rising rates of depression. Despite being one of the largest and fastest-growing immigrant populations in New York, both the conversation about these issues as well as culturally sensitive resources to help tackle them are limited at best.
In employing these women, Mahfuzul's goal is to help them develop a set of skills that will instill a sense of independence. Currently, Jhal's efforts are focused on hosting smartphone literacy workshops, helping women get their learner permit, and navigate public transport. These experience, he hopes, invites these women to step outside of their comfort zone and connect with other women to build a support network and reduce isolation.
A quick look at the past year for Jhal makes it very clear that it stays committed to investing back in the community in which the idea was born out of. In addition to street snacks, Jhal is now exploring more of Bengali cuisine through catering. Most recently, they catered fellow Queens native Anik Khan's album listening party, and hosted events at the Rhode Island School of Design and The Bronx Museum of the Arts to discuss the Bengali diaspora. Upcoming projects also include creating a short film, and mural in Jamaica, Queens in honor of the Bengali community.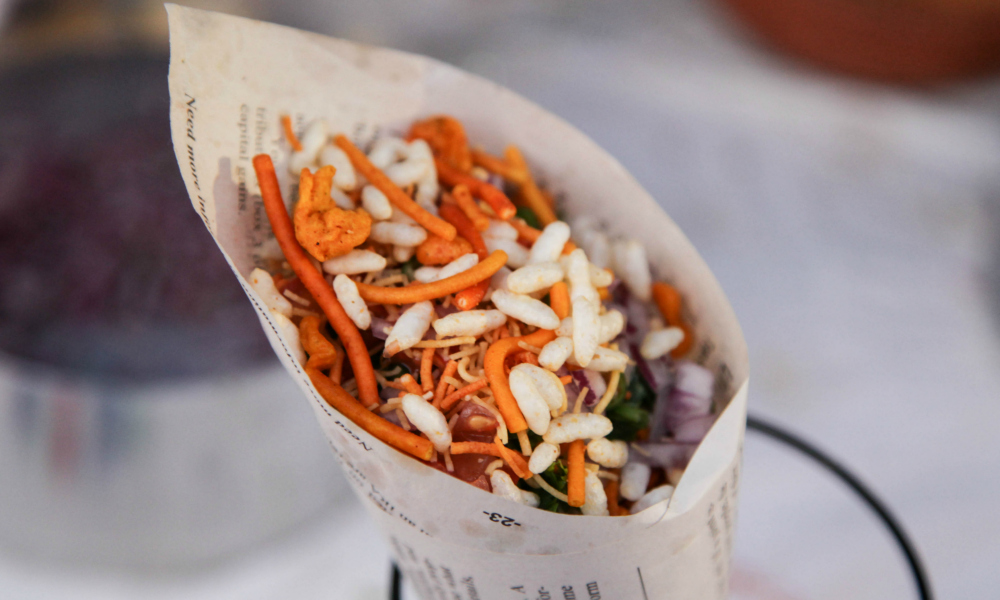 For Mahfuzul and Alvi, food is an anchor with which they connect to their New York-Bengali community, but more importantly, respond to it. In the past year, their work through Jhal has moved beyond the exploration of recipes and flavors, delving further into prevalent issues in their community, proving that the celebration of Bengali culture may start with food but it does not end there.
Priya is a writer and producer from London. She has written for BuzzFeed, Burnt Roti, and Kajal Magazine amongst others. She is a contributing writer to The Good Immigrant USA (Little, Brown 2019), an American edition of an award-winning best-selling anthology exploring race. Her writing often reflects on South Asian immigrant identity and how it intersects with pop culture and womanhood. Priya is currently based in New York where she produces original content at Vevo. You can find her tweeting into the void over at @pri_diddy