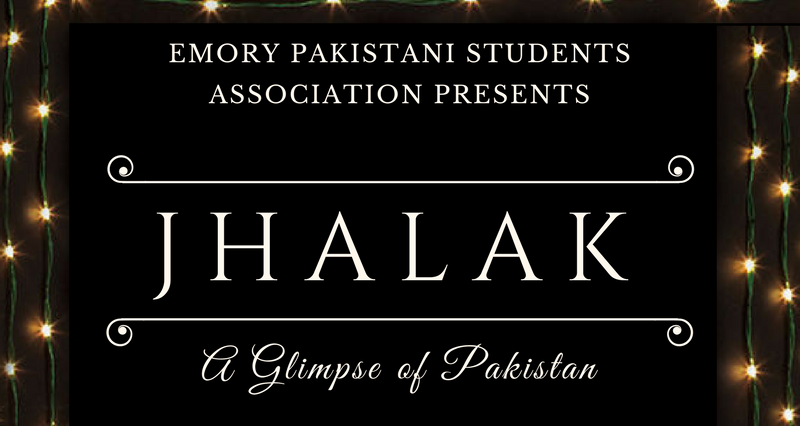 by Mariam – Follow @browngirlmag
How many of us showcase our desi pride at our respective universities? At Emory University, the Pakistani Students Association showcases a student-run and student-enacted play every year called "Jhalak: A Glimpse of Pakistan."
The play works to educate the Emory community about Pakistani culture, as well as on the current issues that plague Pakistan. This year, the play took place on March 25, 2017, and targeted the issue of "load-shedding," — the power cuts that occur in the country due to a shortage of electricity.
The story depicts Alia and Adil, two Pakistani college students who work for opposing political campaigns. It is a story of personal growth and cultural pride — with a little bit of romance and humor thrown in!
The script is in English and works to educate the audience on Pakistani culture through entertainment. "Jhalak: A Glimpse of Pakistan" works to break down any stereotypes of Pakistanis, as well as show the beauty and magnificence of the country.
Having served as "Jhalak" chairperson last year, I can attest to the quality of this event and for the importance of sharing desi culture with other Americans. Because this is a student-organized event, the cast and crew become a close-knit family, and students of all South-Asian backgrounds (Pakistani, Indian, Bengali and Sri Lankan) put aside their differences to celebrate the uniqueness of Pakistani culture.
An Authentic Pakistani dinner is served at the event, and cultural attire is encouraged and worn, giving the event attendees a truly vibrant experience.
I highly encourage South-Asian cultural organizations at other universities to create their own "Jhalak." In this day and age, with Trump as our president and the media at the tip of our fingers, it is important for college students to educate their peers on desi culture.
"Jhalak" is a fun, creative way for students to exhibit their creative skills while also teaching their community about South Asian countries!
---
Mariam is an anonymous contributor.