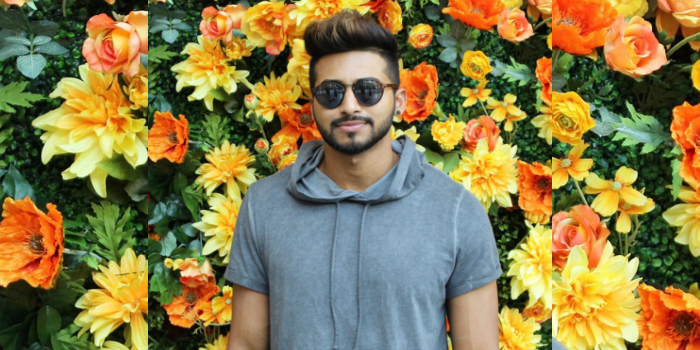 Jon Madray, known as JonOne, is an Indo-Guyanese native New Yorker making waves in the entertainment industry. Madray spent the past 13 years committing himself to ambitions that have taken him around the world, and whether he's performing in London or producing music here in New York, he carries a deep love for his culture wherever he goes.
Madray, who won a musical competition hosted by the late world-renowned DJ Avicii, has original music streaming on all major platforms and performs in some of New York City's hottest venues, took a moment to sit down with Brown Girl Magazine to speak about his evolution as an artist, the value of cultural representation and the importance of setting an example in the community.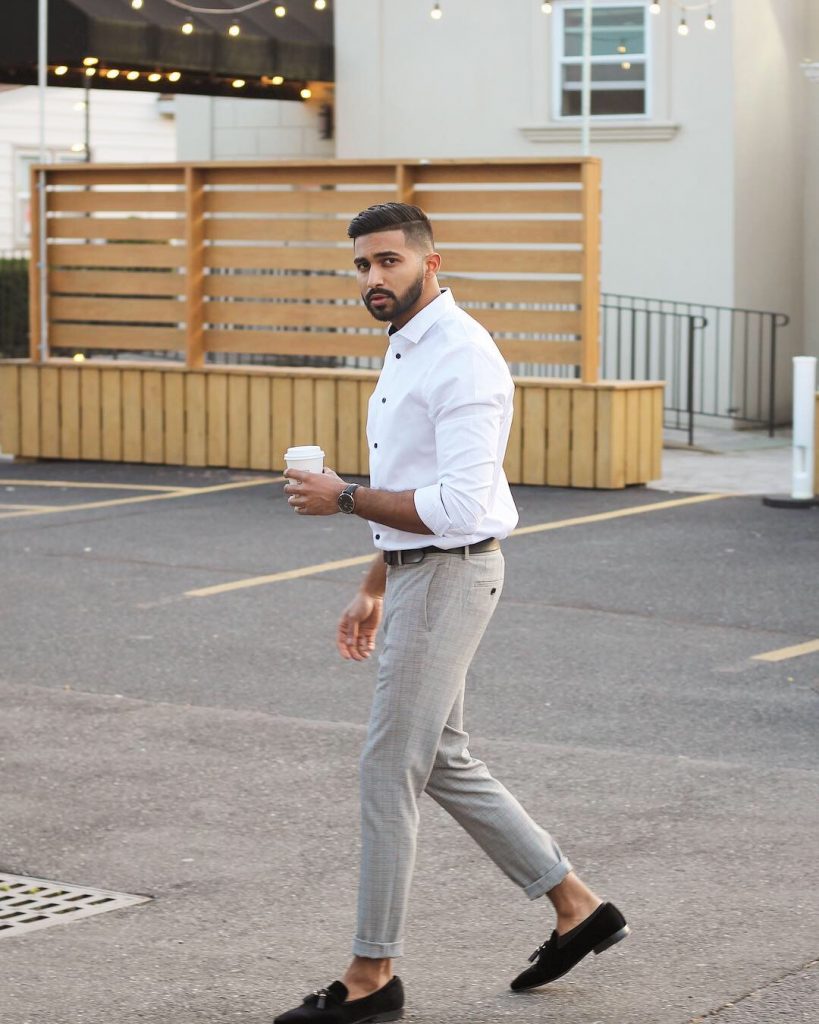 His interest in music started at a young age, and he actually got his start mixing and ultimately producing music after spending years alongside his dad who would DJ at West Indian parties.
My dad was a DJ back in the day and because of him I was raised around equipment in the house," he said. "I used to see him DJ for family parties and I wanted to mess around, and it became my thing. I decided to take it to the next step and start producing, but he was the main reason I got into music in the first place.
Music in the Indo Caribbean community at large is an absolute must, it fills our reception halls and backyard parties with joy and memories, typically we're a community of soca, dancehall, and reggae listeners, but Madray decided to shift from the cultural normative genres to EDM. He said what encouraged him to explore the electronic sounds had a lot to do with "energy."
I started DJing at West Indian parties, playing soca, reggae our music really," he said. "I was doing a few EDM and American gigs. At the first few events the crowd was actually facing me, I felt this energy and I love how the energy was being reciprocated with the crowd I said I want to explore this route.
Madray incorporates Caribbean elements into his set, he takes sounds like a dholak drum and meshes it with the high energy waves of EDM. This combination is a new take on the classic soca songs we know and love, and also pushes Caribbean music to another level.
View this post on Instagram
I think it's being received well, people notice it and they think it's cool, going forward would love to collaborate with soca artists.
Madray's latest project, a song he co-wrote and produced with fellow Indo-Guyanese artist Vikki S. has allowed him to dabble in areas of music he has yet to explore. While to some, being daring in your craft seems unheard of, Madray seized the opportunity to try something new.
The track Digital Love just came out, I started working on that in November. I discovered Vikki S. on Instagram and ended up collaborating. The message behind that is about digital dating and how social media has influenced the dating scene today. I actually wrote it about a girl I dated briefly and she was using an app, I remember thinking, 'how is it so easy to just meet someone, go on a date and disregard a foundation and friendship that was there before?' So I wrote about that.
The collaboration is a tenant of Madray's mindfulness on cultural representation, whether the content he creates be skits on Instagram or songs on SoundCloud he wants to see "more good things" come out of the Guyanese culture.
I'm mindful for that because I used to do comedy shows, and we did a show in Toronto and it was a family event but there were so many young kids come out and we didn't realize we had such a young following," he said. "We had the conversation about cleaning up what we do, let's not fall into those stereotypes."

"Some days I feel like we need more good things to show in our culture. I want to keep doing this to be one of those reasons there's good stuff coming out of Guyana," Madray continued. "There are fellow comedians who do West Indian skits and what I don't like is that they glorify alcohol and drinking. I don't post things that enforce those stereotypes.
View this post on Instagram
Madray said he instead wants to "lead by example" and is vocal about encouraging representation in more positive ways.
I keep a clean page because the content I want to show is mindful of who watches…also I need a wife!" he joked.
Jokes aside, pursuing an entertainment career and coming from an Indo Caribbean household is, at times, no easy feat. There is a cultural designation that children will, and sometimes without exception, follow traditional career paths.
I receive [career] criticism on a daily basis to this day, and you have to understand where they're coming from," he said. "I remember at first I was like 'What's wrong with you guys? I'm trying to branch out, I'm trying to do this,' but when you see the struggles our parents went through and our grandparents went through then you really understand they just want you to be practical. They want you to be stable and they want you to be smart. It goes hand in hand because the tricky part is when you want something with a high reward you have to take high risks. It's tricky but you gotta balance it.
This balancing act between familial expectations and his own passions prove to be one that Madray handles well, especially as his ambitions grow from one space of entertainment to another.
Acting is fairly new to me, I'm taking acting classes now and just learning from people who have been in this industry longer than I have," he said. "I used to do comedy skits so that's was kind of my bridge to the acting world and the reason I started doing the comedy skits was to fulfill this secret interest of acting that I always had but I never knew how to get into it  I was always known as the music guy.
He began his journey as an actor in 2018, when he appeared on an episode of PBS' "No Passport Required" and was later cast in "Creed 2" where he worked alongside some of the biggest names in Hollywood.
The Creed filming and set were amazing. It was inspirational and motivational. I didn't think I was gonna get it, then I got the email about two months later saying 'You're booked for this,' and [I] ended up filming for seven weeks in Philly," Madray said. "Being on set and brushing shoulders with these big guys, seeing the director direct, seeing how they act, and seeing how a major production was really put together was insane, and tiring we would film from 5:00 a.m. to 11:00 p.m. for four to five days a week. I remember I was exhausted but I was running on adrenaline. I just wanna keep doing it.
View this post on Instagram
He also hopes that more Indo-Caribbean influencers will follow in that path and use their platforms to encourage the next generation to not be scared of trying something new, following their dreams, and discovering their passions. When asked about what forms of representation our community lacks especially in terms of media content, Madray said:
I think we need more people in media, that's why I do what I do. I want to be a mentor for the younger generation. I want them to know they don't have to follow all the rules, if you want to branch off and you want to become an actor/actress or a musician you can do it. Even though [this career path] is not the norm in our culture it is doable. The end goal is to make doing things a norm.
A fellow West Indian non-conformer once gave Madray advice that he still takes to heart:
If it's not a blessing in your life it's a lesson," Madray recalled. "Prnc Charming told me that. That really sticks with me because no matter what situation you go through in life, you're always gonna have highs and lows. You gotta remind yourself it's just a wave and you're gonna get through it and you're gonna learn from it.
View this post on Instagram
This piece of wisdom is one that many millennials may find comfort in. As this generation continues to exemplify the art of the hustle, there's also a serious downfall with how work affects their mental health. Young professionals are complaining more and more about work-related burnout, being a slashie — one who pursues their creative passions while balancing a full menu of passions and full-time work or school — can take a toll on the body and mind.
Forget all the things I've done professionally, my proudest moment was back in 2012, after having surgery on my lungs. I had a spontaneous lung collapse and I was in and out of the hospital my senior year of high school," Madray said. "I couldn't breathe. So my proudest moment was [recovering] and getting out of the depression that followed. I couldn't work out or be around music because music could have caused [the lung collapse] due to the vibrations, it really took making the decision to take all that negative energy and pain into something creative and saying [to myself] 'I don't want to be sad anymore.' It's one of the reasons I take what I do seriously because I realize life is so precious. Whenever I meet someone, and talk about 'What do you want to do? [my advice is to] —  go big. Tell them that the thought of you not doing it motivates you so much more to work hard at your craft and get it done. Speak things into existence.
Through the ups, downs, highs, and lows Madray stays steadfast on the road less traveled, proving to himself and to others that he's able to translate his passion into a tangible representation of a community that is eager see itself in the American mainstream.
I think at the end of the day, I am me. I do what I do. I was born here in New York and influenced by lots of different groups music wise, really I want to be creative and I am a creative person. If I can showcase my culture in my creativity and in my art, why not do that and pave the way for others.