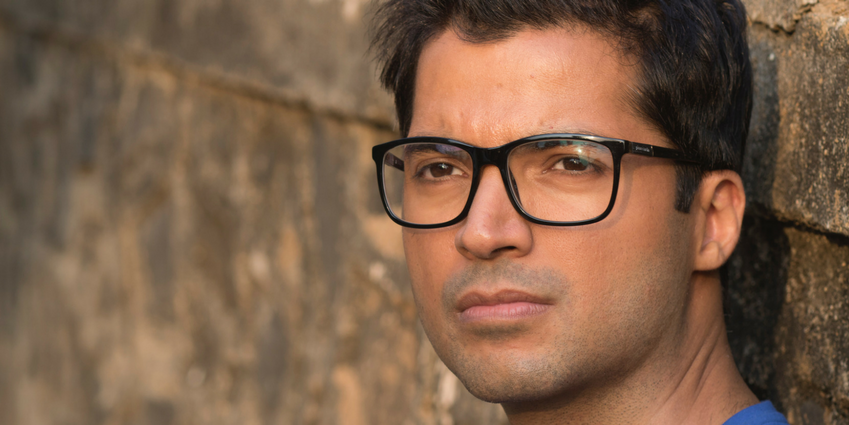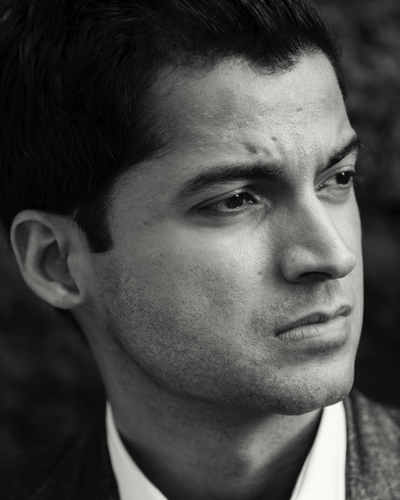 Prashant Kumar Gupta, screen name Prashantt Guptha, was born in Queens, New York on May 27, 1982. He grew up in a Rajasthani family, the family business being that of jewelry and gemstones. From his early childhood he began performing on stage and by the time he was 18, he had decided to pursue an acting career. He trained in NYC, before shifting base to Mumbai. He has done several Hindi (Bollywood) films, is now a partner in a Hollywood company called Mulberry and the Indian Ambassador of The Festival of Globe – Silicon Valley. He lives in Mumbai with his wife and kids and is also a published poet, singer, and blogger.
As an outsider to the Khan and Kapoor clans, Prashantt Guptha has spent most of his career making a name for himself in Bollywood. A native of Queens, New York, Guptha moved to Mumbai to live out his Bollywood dreams. However, his journey has not been easy.
While Guptha has landed some coveted roles in films like "Neerja," the actor, husband, and father insists that he still has a long road ahead. After watching his moving performance in "Neerja" and seeing his increasing success as the India Ambassador of the Festival of the Globe, we had to find out the story behind Guptha and his work, including what he has in store for the future!
Here's what we found out about the immensely talented Brown Boy as part of our "Fast Five" interview series, which introduces budding artists/activists to the Brown Girl Magazine community.
1. Even though you are currently based in Mumbai, you were born and raised in New York and have acted in predominantly Indian films or films revolving around Indian culture. How has your upbringing in the United States affected your choice of films?

My upbringing in America was extremely orthodox and culturally rooted – entirely Indian but set in New York. I'd like to describe it as a cross between a Rajshri and Dharma film. My exposure to Indian cinema and Indian music, along with talent that was being nurtured from the cradle, is what collectively led to my pursuit of a career in the Indian film industry.
2. What was it like working in a major Bollywood film like "Neerja?" Has working in Bollywood been what you expected it to be?

Working in 'Neerja' has been the greatest opportunity and the biggest game-changer for me thus far in my career. It proved to me that a small but pivotal role in a big film can take you leaps and bounds further than playing a lead in a film that doesn't reach anyone. As for working in Bollywood, it has been NOTHING like what I expected. Somewhere within, I am content that I've done all these films, but on a deeper level, I never knew it would take so long, and I would have to go through so much to get to where I am now.
3. Can you tell us more about your role as Indian Ambassador of the Festival of the Globe – Silicon Valley?

In 2014, I  was invited to take on this role because a film of mine called 'Identity Card' was accepted to the festival. The Festival committee not only gave me the Best Supporting Actor award for the film, but also a few months later, the festival's founder, Dr. Romesh Japra, offered me the position of being the India Ambassador for the Festival. My duties in this position include everything from curating films, bringing on stars and sponsors and handling all aspects of its branding and promotions in India.
4. What has been your favorite role to date, and what are you looking forward to working on in the future (i.e. upcoming projects)? Also, at this point in your career, what's your dream role?

My two favorite roles in my filmography have been that of Inspector Dogra in 'Identity Card' and the role of Ali in my upcoming film 'Jagjivan Ki Muskuraati Patni,' even though 'Neerja' has been given me the most mileage in my career. Honestly, any role that has given me an opportunity to become someone else at a deeper level has been a favorite. From here, to have substantial roles playing someone I haven't played before will be a dream come true. I'm all for and about versatility. I'm looking forward to doing a film in Hollywood (which is currently in talks), and I'm excited because it is my dream role at this point. Other than that, I just want to once be able to work with Amitabh Bachchan.
5. What advice do you have for young Brown Boys and Girls looking to make it in the film industry, whether in America or in India? What differences are there between the two industries?

My list of advice is too long to share, but I hope to share a lot in a book soon, which is also in the works. This question is a tough one. I feel like there is so much I can do to guide an aspiring actor, especially one who is an NRI (non-resident Indian), but on the other hand, I don't know if I have the courage to look a newbie aspirant in the eye and prepare them for the journey ahead. To put it simply, I would hate for my enemy to go through the struggles I have.

As far as the similarities and differences between the Indian and American movie industries, I'd say that showbiz is showbiz! There are subtle differences, but overall the functionality is similar. The biggest difference I would say is content and consumption, both of which are greater in America.
To keep with Gupta's latest work, follow him on Instagram, Facebook, and Twitter!
---
Tina Lapsia is a law student at the University of Pennsylvania and a graduate of the University of Connecticut where she studied political science and economics with a minor in Spanish. She is passionate about politics, social justice, and women's rights. Tina is a fervent Bollywood fan and dance enthusiast and is currently a member of PENNaach; when she's not listening to Hindi music, you can find her dancing to it! She aspires to have a career in international law while somehow being a dancer in Bollywood on the side.