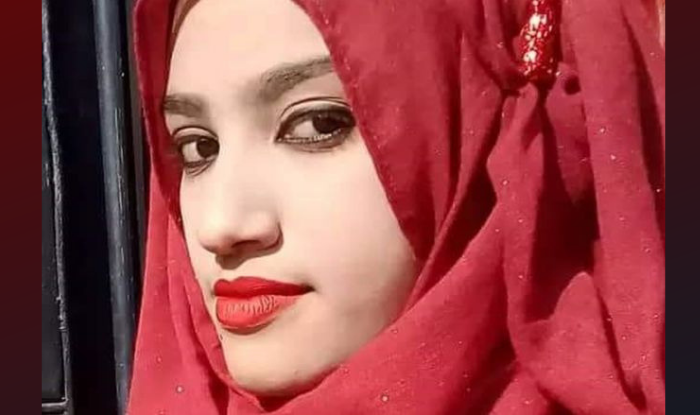 Update as of October 25, 2019: Sixteen individuals have been sentenced to death by a court in Bangladesh for the murder of 19-year-old Nusrat Jahan Rafi, who was burned to death after reporting sexual harassment at her school. The ruling made in Bangladesh's Feni district comes six months after Rafi was killed, each of the 16 was also fined $1,183. The death sentences will be sent to the country's high court for confirmation.
Sixteen people have been charged in Bangladesh, including the headmaster of an Islamic school in the Feni district, for the murder of 19-year-old Nusrat Jahan Rafi, who was burned to death after reporting sexual harassment at the school. 
Her death shocked and incited inciting a wave of outrage in the nation, which later became a call to action for Bangladeshi citizens, highlighting the vulnerability and danger that women face due to sexual assault and harassment.
Charges have been made under the Women and Children Repression Law against some of Rafi's classmates and principal, Siraj Ud Doula, who police said confessed in court that he ordered the murder.
Twelve of the accused have given statements of confession and investigators are calling for the death penalty for all suspects of the crime, according to BBC News.
They are charged under the Women and Children repression Law and we'll recommend the death penalty for all 16 accused," Police Bureau of Investigation (PBI) lead investigator Mohammad Iqbal told AFP news agency.
Doula is suspected to have orchestrated Rafi's murder from prison, Deputy Inspector General of the Police Bureau of Investigation Banaj Kumar Muzumdar told CNN. He allegedly contracted several people to kill the teenager and instructed the perpetrators to make her death look like a suicide if she refused to withdraw her accusations.
On April 6, Rafi was lured out of her school classroom onto the roof where a group of men wearing burqas gagged and restrained her for not renouncing her statement against Doula. They drenched her in kerosene before setting her on fire, officials said.
Although Rafi suffered from burns that covered 80 percent of her body, she was able to give a statement just before her death in the hospital on April 10. She not only described four perpetrators, possibly boys, behind her attack but recorded a video repeating her allegations against the principal.
I lost my only daughter. She was an innocent girl who raised her voice against injustice and died brutally beause of that," Rafi's father Akm Musa Manik said.
In the wake of her death, Bangladeshi Prime Minister Sheikh Hasina has pledged that every person involved in the killing would be brought to justice.
None of the culprits will be spared from legal action," Hasina said.
It is time for justice to be ensured for Rafi as well as the hundreds of other women in Bangladesh who have experienced rape, harassment or abuse. The case of Nusrat Jahan Rafi's bravery has ignited a spark in Bangladesh that is finally putting the spotlight on women and their safety, in hopes that Bangladeshi women no longer face obstructions to justice and their well-being.