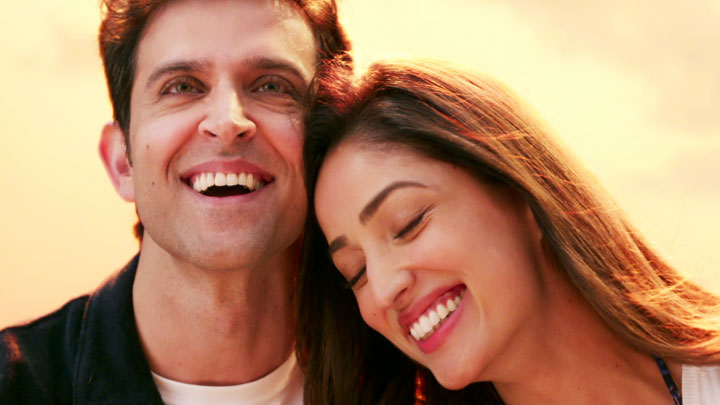 by Aditi Paul – Follow @Browngirlmag 
*SPOILER ALERT*
"Kaabil" is best described as a revenge thriller. It is the story of two visually impaired — and extremely gorgeous — human beings who fall in love with each other at first sight, no pun intended. They are happily married and live a blissful life until two goons commit the egregious crime of raping the wife ultimately resulting in her demise.  What follows is the husband's passionate journey to avenge the death of his wife he loved so dearly.
The Good
The beauty of the film lies not in the outcome of the retribution but the process of retribution — how the husband seeks revenge rather than the revenge itself is where you will find the beauty of the story. That is what will keep you at the edge of your seats throughout.
Hrithik Roshan's performance as the heartbroken, drunk-on-vengeance, a determined widower is worthy of watching a million times over. It's funny how he plays a blind man but one of the most palpable parts of his performance was through his eyes — those hazel eyes glistening with the ghost of his wife's memories and the madness to seek revenge will linger in your mind much after you have left the theater.
Even though Yami Gautam's part as the wife was short-lived, she put forth a commendable performance. Rohit and Ronit Roy were extremely good at being the bad guys. You will love hating them.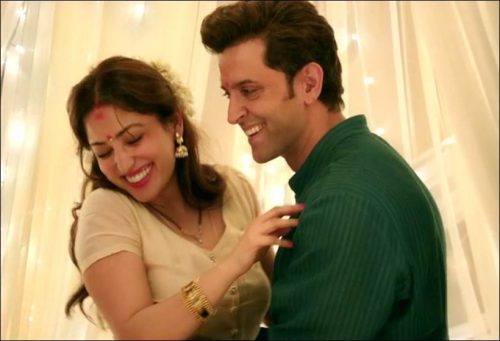 The Bad and Downright Ugly
I loved the whole experience of watching "Kaabil" and this critique that is to follow could seem to some as borderline nitpicking, but given the time that we live in — where women get groped in a progressive city like Bangalore, and a man who prides himself in grabbing women by their fifth chakra is elevated to the most respected position in the world's most powerful country — I find it extremely important to address this one dialogue by the movie's female lead.
After the harrowing rape, the wife says the following dialogue to appease her husband. She says (and I paraphrase)
That she understands that their relationship will never be the same again after her rape

That she understands if he does not want to be with her any longer after her rape

That she is perfectly fine to go back to her NGO job that she had before her marriage and live life on her own
Now, I have no qualms about her going back to her NGO job. What I do have a beef with are the first two suggestions.
So let me get this straight. The girl gets physically violated for no fault of her own, by not one, but two men, and somehow the girl is shown to have an apologetic undertone? And she is made to suggest that she is willing to take up emotional isolation on top of the acute physical abuse she experienced? All in the name saving her husband for the emotional trauma he is going through.
Are you kidding me?!
This portrayal of victimizing the victim, where the victim somehow has the mentality of sabotaging and punishing herself further, through silence or social severance, is what I find extremely troublesome.
This mentality that we are conditioned to harbor toward rape victims is what propagates the spiral cycle of silence where the victim remains quiet, lest she be shamed and punished even more.
Popularizing this mentality provides nothing but a silent permission to the rapists and sexual predators to go ahead and commit the crime because once you strip her of her physical dignity, she's not going to dare lose her social dignity by talking about it, right? Rape away, lads!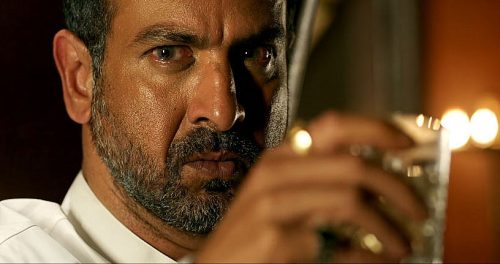 It is time Bollywood directors realize:
the profound impact and influence they have in shaping the mentality of the masses and

use this influence constructively to combat rather than reinstate these troubling ideologies regarding a crime as heinous as rape.
As for us masses, it is time for us to become critical consumers of such seemingly popular films and call the filmmakers out on their problematic storylines despite the box office outcome. 
---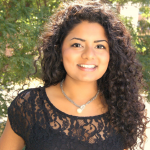 Aditi Paul is an assistant professor of Communication Studies at Pace University. She tries to find out how strangers become friends and lovers with people they meet online, all in the name of academic research. When she is not professing, you will find her pretending to be a singer and a guitar player on SoundCloud.