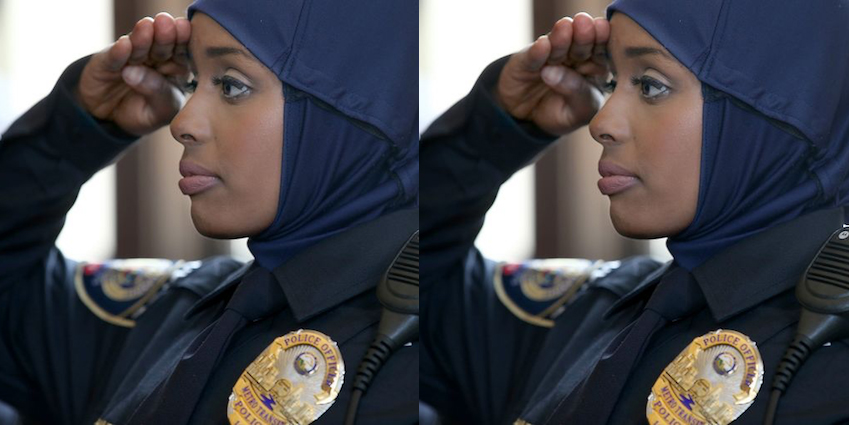 by Antara Mason
For the majority of Americans, turning 22 is a huge deal. It means you've been drinking legally for a year now and partying is at an all time high because you're most likely graduating college soon. But one 22-year-old will be busting party-goers, not joining in on the ragers. Her name is Kadra Mohamed, a Somali-American cop in St. Paul, Minn.—and she is the first to wear a hijab while on duty.
Typically, Minnesota is regarded as a less progressive, back-water corn state. But St. Paul not only accepted Mohamed's background, it has been reaching out to the Somali-American population since 2004 and making efforts to integrate Muslims into the police force.
According to the LA Times, The 5-foot-1 Mohamed was hired by the St. Paul Police Department in March as a way to improve—the sometimes—tense relations it sees with the 80,000 Somali-Americans living in the country's largest known Somali community.
Mohamed is one of four female Somali graduates from the academy. Her hijab is specially designed for police work, with a row of buttons that can come undone if the head wrap is used as a strangling weapon against her in a combat situation.
But that's not to say her job comes without much criticism—from both her own people and locals. Some older Somalis say she's breaking cultural norms by wearing pants and short-sleeve shirts and working closely among men in public, and then we have officers complaining about her breaking uniform code.
What does Mohamed say?
I'm a target for those with concerns about safety," she says. "I'm a short, black, Muslim female. Of course I stand out."
This is what we have to say: She's fearless, and on her way to passing her police exam, which will allow her to apply for a job as an official police officer.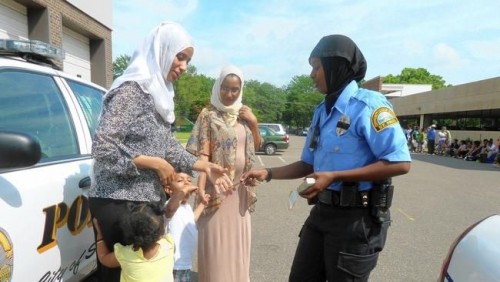 [Photo Source: Pinterest]
Wearing traditional head-gear for Muslim women is finally becoming the norm, thanks to H&M's first model Mariah Idrissi, and of course, ABC's hot and happening show, "Quantico," which features a hijab-wearing FBI trainee Nimah Amin, played by Yasmin Al Massri.
It's an understatement when we say we are excited to see more and more Muslim women take the spotlight, but simultaneously, we questioned the possibility of seeing an actual peacekeeper wear a hijab on duty. But safe to say, the city of St. Paul has answered the call, with television and reality reflecting one another. 
We salute Mohamed, the St. Paul Police Department, and her fellow graduates as they journey forward in an effort to help the community with diversity on the forefront. 
[Feature Image Source: Pinterest]
---
Antara Maso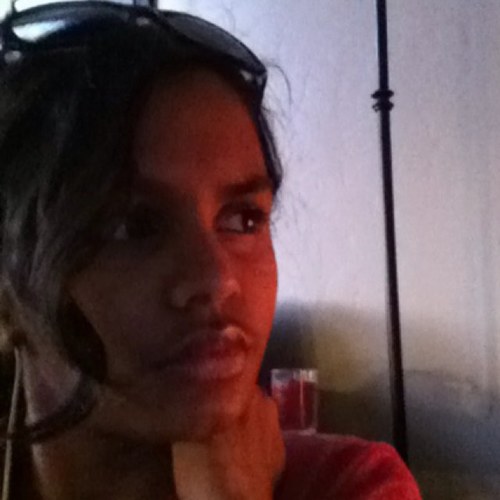 n is a freshman at Boise State studying secondary education. She enjoys pondering odd and unique thoughts in-between her favorite job being a barista. She's a "SuperWhoLock" to the death and loves her friends even more! The sooner she can get out into the world and start changing things for good, the better! Tally Ho!