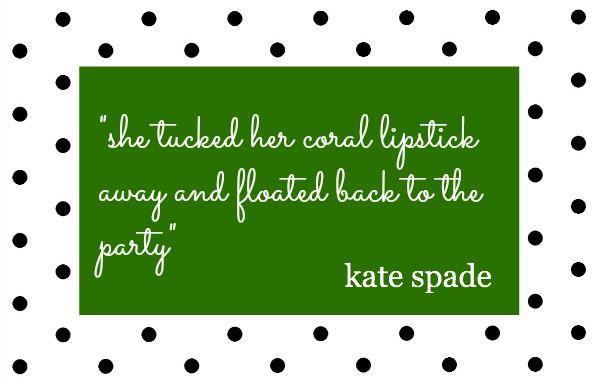 by Samala Khan – Follow @browngirlmag
My first Kate Spade bag wasn't a real one. It was a knock-off bought on a side street in Georgetown, but that was back before I even knew what a knock-off was.
My second Kate Spade (a real one) was a bright red messenger bag. Though most of her messenger bags at the time were vinyl, this one was canvas and had a woven print that soon became omnipresent in her collection. I bought it on discount at an outlet mall, and loved it. It took me from my days as a graduate student in Boston, to my residency in Chicago, and back to Virginia as a full-fledged career woman.
https://www.instagram.com/p/BjpvqNMnSCD/?hl=en&taken-by=katespadeny
In terms of celebrity deaths, this one shook me more than I thought it would. Even though Spade herself didn't have a hand in the business that shares her name for over a decade, at the time she emerged, she created one of the first lifestyle brands. From clutches to wallets, cell phone cases to stationary, she sold the concept of being happy and feminine in an unlikely setting – the workplace.
In the 1990s, fashion for the modern working woman was very Murphy Brown: High shoulder pads and Hillary pant suits. But Kate Spade brought back colorful prints, A-line skirts, and kitten heels. Her classic bags were patent leather, with a polka dot lining that only you could see. It was business on the outside and fun on the inside. No one was doing this at the time.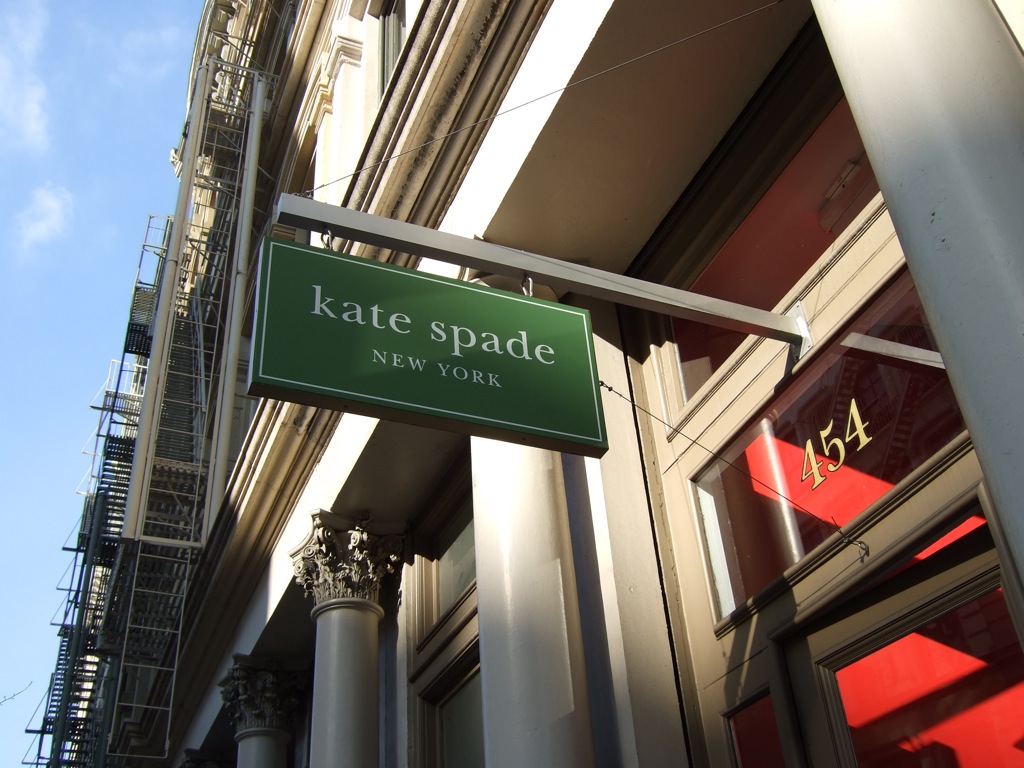 It bridged the gap between young girl and modern woman. For many of us, it was also the most we had ever spent on a bag, meaning we were now able to make these big purchases with money we earned. Much like Mary Tyler Moore tossing her hat in the air, getting a Kate Spade bag made you feel like you had made it. In an age before blogging and Instagram, her stores were picture perfect. When you walked into a storefront, you would feel immediately happy. The changing rooms felt like mini boudoirs, and I had many hours of bonding spent shopping there with my friends.
https://www.instagram.com/p/BjdNLCenIGU/?hl=en&taken-by=katespadeny
Until last week, I hadn't thought about how much of her name is present in my home. I have Kate Spade bedsheets, stationary, cell phone covers, and diaper bags. My latest purchase was last summer when I needed a new billfold. I was deciding between two similarly colored floral-patterned wallets. The Kate Spade one beat out the Marc Jacobs one because it had a slot to display a picture of my two sons. From student-hood to mom-hood, her brand name has always been hovering about.
About fifteen years ago I caught her on a news channel talking about her business with her husband. They were about to launch the men's line, Jake Spade. I remember thinking, what a great life. She gets to create all these wonderful accessories while working with her husband. Maybe it was the stress of keeping up this public persona that led to her tragic death.
It's sadly ironic that someone who wanted everyone to be happy, turned out to be unhappy in her own life. I can only thank her for the happiness she did bring me, and many other women I know.
---
Samala Khan is a first-generation Indian-American.  An optometrist by profession, she has recently rekindled her passion for writing.  Her work has been featured in altmusliminah.com and the travel blogger collective travelfoodpeople.com.  Her areas of interest include travel, lifestyle, parenting, and pop culture.  You can follow her travels on Instagram @rustic_palmtrees.