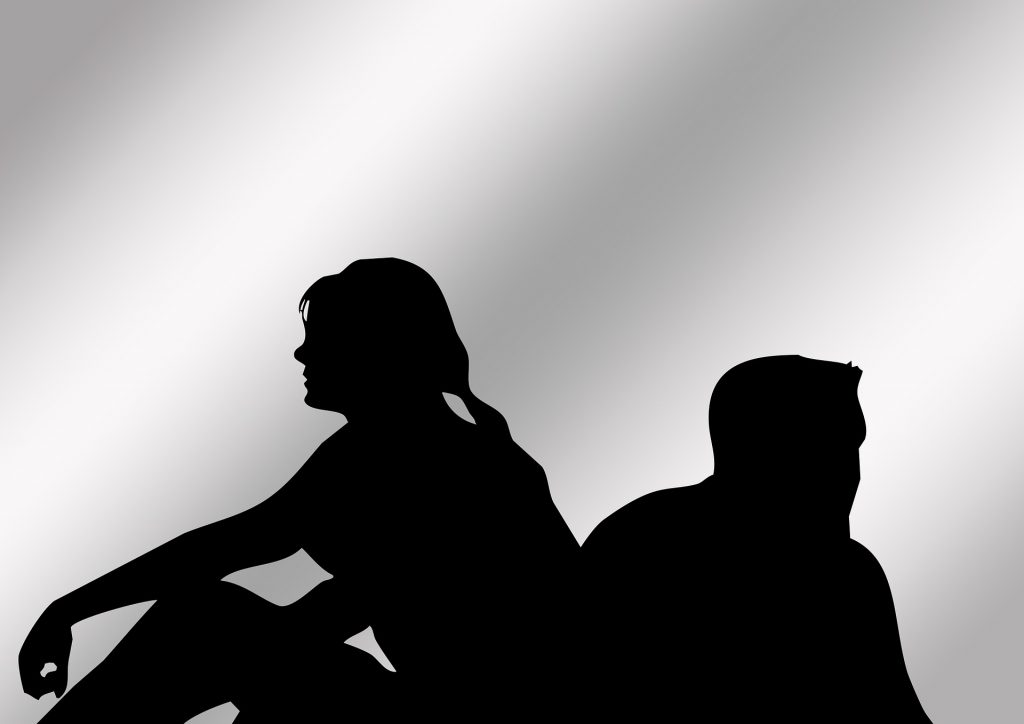 The same day Brett Kavanaugh was confirmed to the Supreme Court, my sister baked a cake and I miserably tried to make sweet parathas, thinking that the distraction would be enough from feeling even more hopeless.
Women across the country hopped on red eyes to recount their traumas to senators, hoping that maybe an accused sexual assaulter wouldn't sit on the Supreme Court.
You could wear your story on your sleeve and scream into a microphone and these senators will still look at you and dare to say, "Thanks for sharing your story, but we're not interested."
Why am I still so hung over this Kavanaugh news? I am miserably trying to pinpoint what has affected me about this. My life has been all the more joyful, and I don't know if any of this even counts.
***
For years, I was in a relationship with a man who I believed to be the love of my life. He was patient and kind. He also took to screaming when enraged, often hitting his head on car windows or threatening to jump into lakes.
For years, I figured it was my fault. I still think it's my fault.
The cycle often started with a memory, some harmless reminiscing here and there. Then, he would start blaming himself for something that often had nothing to do with him, suddenly raising his voice until it was resounding rage. In these moments, I couldn't meet his eyes. Without direct eye contact, he seemed angry. My heart would sink because I didn't know what to do.
I remember being on a walk with him while this was happening, and I felt it getting worse. I don't know why I did this, but I ran away as fast as I could because I didn't want to be near him. I didn't want to cry again. My parents urged to make this a teaching moment, but were instead frustrated with me for upsetting my partner once again. Why did I keep doing this?
Later, when recounting that moment, I told him that I thought he would hit me. Of course he was angry after I admitted this, and he cried and kept repeating himself, "Why would I hit you? Why would you think I'd hit you? Is that the man you think I am?"
***
He once called me during work and, for forty minutes, went on about how I did not do enough or didn't try to please him sexually. I wept because I was at work and felt like an inadequate partner. I didn't want to do anything. I was selfish because I didn't want to do anything.
***
When he said "I love you" for the first time, he exposed himself and I immediately burst into tears. It seems silly, but I was scared.
I did not know what to do. We were in my house, in my basement, and I kept thinking that my parents would blame me for this. That we would hang out here because it was the safest place, and I still felt unsafe. This was my fault.
***
We were engaged and went to a wedding showcase. For Indian weddings, they tend to be a bit more grandiose: free samples of food, plenty of decor on display. It can be an eyesore for those not used to really bright colors or loud music.
I asked him to give me the empty paper plates from food samples so that they could be trashed, and a vendor noticed, looked at him, and jokingly responded, "She's bossy, huh?"
He was insistent on going on a run that evening, as we had planned, but he was visibly dismayed by that joke.
We went on a run in D.C. that evening, and instead it turned into a screaming match, followed by me calling his mother asking to help me calm him down. His mom kept telling me on the phone, "You know how boys are. Just stay with him, okay?"
***
After each of these instances, I would cry. I chose this partner and was a willing participant in trying to help. I felt like I caused a lot of this: he hollered because I was dumb or self-deprecating; he would shift his eyes because I'd broach uncomfortable topics like paying for our wedding.
The fact that he tolerated me was a sign that we were connected. I'd wanted to be in a relationship so badly that I would ignore moments that made me feel small, and instead presumed he would be a good partner because he had once enrolled in a women's studies class.  
My definition of security was warped by shame: that I was crying so frequently and felt unsafe because I drove him crazy. That these "obstacles" would guide us to a more harmonious relationship in the long term, that maybe the hurt would go away because this was him opening up.
In retrospect, I know all of this is wrong. Intellectually, I know that his family wasn't fond that I would challenge their vision of their son. Hell, my parents hated that I would repeatedly upset this boy who I was supposed to marry. I articulated that our relationship needed work; it wasn't us, it was me. The issue was me and me alone.
The brutal and slightly comical truth in all of this is that I stayed as long as I did because this is what I assumed was "security." That your partner can blow up at you at any opportunity, give you a chance to prove that they didn't mean it, and then you can raise your faith in each other again. It was selfish.
***
What I regret most is not telling people what I was feeling, or how lonely I felt.
I couldn't tell anyone about how one time, my ex was so upset with me on the way to a wedding that when he screamed at me, I had a panic attack and couldn't stop crying until he pulled over to kiss me and calm me down. If we kissed, I was a willing participant in this behavior. This is how I know I caused it.
So why am I triggered? Because I saw my ex and his father in Kavanaugh's testimony. I saw men who screamed back loudly, in disbelief, when questioned about their behavior. They wore their family name, career and faith as armor, attacking anyone who would criticize their authority. That they're "very nice people" who couldn't possibly hurt or manipulate women.
But was I even any better? I don't know.
***
Recently, in a bout of anger, my mother told me that his family saw the real me. That I deserved the repeated denigration, that I was unsupportive of my partner, too impatient and rude to deserve a meaningful relationship.
I cried because I wanted to believe her, but I can't anymore.
For the first time, I don't think it's all my fault. It can't be.  
---
The opinions expressed by the guest writer/blogger and those providing comments are theirs alone and do not necessarily reflect the opinions of Brown Girl Magazine, Inc., or any employee thereof. Brown Girl Magazine is not responsible for the accuracy of any of the information supplied by the guest writer/bloggers. This work is the opinion of the blogger. It is not the intention of Brown Girl Magazine to malign any religion, ethnic group, club, organization, company, or individual. If you'd like to submit a guest post, please follow the guidelines we've set forth here.